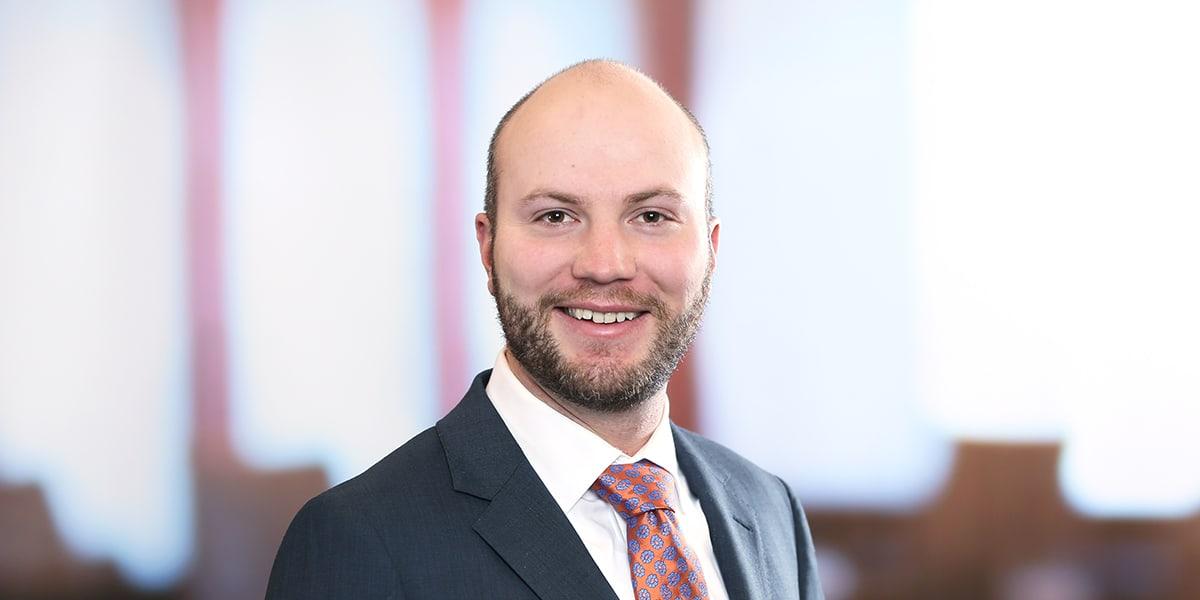 Serge focuses his practice on strategic IP counseling, IP asset analysis, valuation, and diligence, and patent litigation. His experience includes the assertion and defense of infringement claims, where he has developed and executed successful strategies in every phase of discovery, trials, and appeals.
Litigation: He has represented companies in matters before US District Courts and the International Trade Commission. As a registered patent attorney, he is also licensed to practice before the United States Patent and Trademark Office and the Patent Trial and Appeal Board. Serge has delivered results for both patent owners and patent challengers.
Due Diligence: Serge also advises clients on patent portfolio evaluation and conducts IP due diligence, including valuation and assessment of strengths and weaknesses for defensive, licensing, or monetization strategies. He deploys proven strategies to effectively cull, analyze, and select high-value litigation-ready assets from large portfolios. His assessments include business and strategic considerations for IP management, transaction, licensing, commercialization, risk, and dispute resolution.
Analysis: Serge also provides detailed IP analysis of ongoing litigations, patent portfolios, and innovative industries. Litigation funders and capital firms have leveraged Serge's reports and advice to make strategic decisions and strengthen their positions.
Technology: Working in diverse industries at all levels of the supply chain, Serge has experience with, among other technologies:
Consumer electronics
Medical devices
Network devices
Semiconductors and fabrication
Software
Electric vehicles
Energy (including oil and gas extraction, renewable energy, and energy storage)
Experience
Federal Circuit Appeals
DDR Holdings, LLC v. Shopify, Inc., 21-1297, 21-1298, 21-1299 (Fed. Cir.) – Successfully represented Shopify in defending appeal of highly favorable final written decisions entered by the Patent Trial and Appeal Board in inter partes review. Before filing suit against Shopify, patent owner DDR Holdings obtained the first Federal Circuit decision upholding the patent eligibility of computer-implemented technology after the Supreme Court's decision in Alice Corp. v. CLS Bank Int'l. The Mintz team nevertheless successfully invalidated the asserted patent claims in inter partes review (IPR) proceedings, which the Federal Circuit affirmed on appeal after full briefing and argument.
International Trade Commission
Certain Semiconductor Devices, Integrated Circuits, and Consumer Products Containing the Same (337-TA-1149) – Mintz represented Innovative Foundry Technologies as part of a global enforcement strategy to protect 5 asserted patents relating to semiconductor fabrication and packaging. Respondents for the ITC matter included Taiwan Semiconductor Manufacturing Company, Qualcomm Incorporated, MediaTek, and Vizio. Cases were simultaneously filed in U.S. District Court and internationally in Germany and China. The investigation was instituted in March of 2019 and resolved favorably prior to the conclusion of discovery in August of 2019.
Certain Thermoplastic-Encapsulated Electric Motors, Components Thereof, and Products and Vehicles Containing Same (337-TA-1052, -1073) – Represented owner of an innovative electric motor patents with wide applications in the automotive industry, and in related parallel Federal District Court cases.
Certain Communications or Computing Devices and Components Thereof (337-TA-925) – Represented owner of portfolio of communications and computing patents from former enterprise communications business unit of large multinational innovation company, Enterprise System Technologies, S.A.R.L. An ITC investigation was instituted in August 2014 as to respondent entities Apple, Samsung Electronics, LG Electronics and HTC Corporation. Google participated as an intervenor. The investigation resolved prior to evidentiary hearing in June of 2015.
Certain Consumer Electronics with Display and Processing Capabilities (337-TA-884) - Represented owners of the patent portfolio of the original Silicon Graphics, now known as Graphics Properties Holdings, as complainant in the ITC. Investigation was instituted in June 2013 and among the respondent entities were Panasonic, Toshiba, Vizio, and ZTE. Most respondents settled. After an evidentiary hearing held over several days in May 2014, on August 29, 2014 Mintz successfully obtained a recommendation for a Limited Exclusion Order against the remaining respondent, which chose to settle while Commission review of the Administrative Law Judge's Initial Determination was pending.
Federal District Court
SRAM, LLC v. Princeton Carbon Works Inc., 9:21-cv-80581 (S.D. Fla) - Obtained a significant and complete defense verdict for client Princeton CarbonWorks, Inc. in the U.S. District Court for the Southern District of Florida. Princeton CarbonWorks is a Connecticut-based bicycle wheel maker that was accused of infringing two patents by competitor and industry giant SRAM, LLC. This was a "bet-the-company" dispute for Princeton CarbonWorks that culminated in a two-week trial in Miami, Florida. At the conclusion of the trial, a nine-person jury reached a verdict of no infringement and no damages in favor of Princeton CarbonWorks.
Solta Medical, Inc. v. Lumenis, Inc., et al., DMA-1-19-cv-11600 – Represented Defendants Lumenis, Inc. and Lumenis, Ltd., a global leader in aesthetic medical device industry, in the U.S. District Court for the District of Massachusetts against a complaint for patent infringement of two reissue patents filed by Plaintiff Solta Medical, Inc. The case settled and was dismissed with prejudice just prior to the exchange of expert reports and expert depositions and following the Court's claim construction order and the parties' stipulation to partial summary judgment of non-infringement as to numerous asserted claims from both patents. Also pending at the time were Defendants' first Rule 68 Offer of Judgment and forthcoming summary judgment motions targeting case dispositive issues.
Netlist Inc. v. SK hynix Inc., et al., 6:20-cv-194, 6:20-cv-525 (W.D. Tex.) – Represented Netlist, Inc. in asserting multiple patents essential to JEDEC DDR4 RDIMM and LRDIMM standards against the Korean-based memory company SK hynix in the Western District of Texas. The WDTX case was the capstone of a years-long representation of Netlist adverse to SK hynix, across two ITC Investigations, two cases in the Central District of California, multiple IPRs before the PTAB, and multiple trips to the Federal Circuit. After successfully persuading the Federal Circuit on mandamus that Judge Albright in WDTX did not err in denying SK hynix's motion to transfer the case to California, and after running the table on all disputed claims after a Markman hearing, Mintz leveraged a successful global settlement for Netlist, which received from SK hynix a $40 million license payment and a supply commitment worth $600 million in preferred access to DRAM components in a constrained market.
Inter Partes Reviews
Represented Petitioners SL Corporation and Hyundai Motor America, Inc., in two inter partes review proceedings challenging the validity of a patent directed to automatic adjustment of automotive headlights based on signals from inertial sensors and/or potentiometers. The PTAB invalidated all challenged claims in the patents. IPR2016-00193, IPR2016-00079
Read less
News & Press
The U.S. International Trade Commission (ITC) has announced it's launching an investigation into whether thermoplastic parts used in certain BMW, Honda, and Toyota vehicle models have infringed five patents owned by Intellectual Ventures LLC.
Mintz announced a pair of victories before the Patent Trial and Appeal Board on behalf of SL Corporation and Hyundai Motor America, Inc. against Adaptive Headlamp Technologies, Inc.
Read less