District Court Finds General Description of Trade Secret Sufficient to Satisfy Pleading Standard under Defend Trade Secrets Act
An important question for any plaintiff alleging trade secret misappropriation is: "How much detail should I provide about the stolen trade secrets in the complaint?" Answering this question often requires the balancing of two important considerations. On the one hand, plaintiffs alleging trade secret theft are rightly cautious about detailing proprietary company information in a public complaint, especially given that public disclosure of a trade secret may cause the information to lose its protected trade secret status. On the other hand, plaintiffs must put a sufficient amount of detail into the complaint to state a claim and survive a motion to dismiss. This is a very important yet often difficult balance to strike. The U.S. District Court for the Northern District of Illinois in Mission Measurement Corp. v. Blackbaud, Inc., Case No. 16 C 6003, U.S. Dist. LEXIS 148607 (N.D. Ill. Oct. 27, 2016) recently addressed how much detail to include about a misappropriated trade secret in a complaint under the Defend Trade Secrets Act (DTSA). The court found that only a general description of trade secret information was required to survive a motion to dismiss.
On June 8, 2016, plaintiff Mission Measurement Corporation filed a complaint alleging violations of the Defend Trade Secrets Act by Blackbaud, Inc and MicroEdge LLC. Mission is in the business of evaluating the effectiveness of social change programs, including programs that address poverty, access to healthcare, and climate change, and it developed a proprietary database for use in evaluating social change programs. In February 2012, MicroEdge contacted Mission for assistance in developing a method to measure the impact of social change programs. Over the next two and a half years, Mission and MicroEdge worked closely together to develop a new software application based on Mission's proprietary database and other Mission trade secrets. During this period, the parties executed a confidentiality and non-disclosure agreement and also executed a letter of intent that explicitly acknowledged the joint nature of the project and specified that Mission's proprietary database was exclusively its own property.
In the summer of 2014, MicroEdge suddenly ceased communications with Mission, and it later came to light that this was due to the pending purchase of MicroEdge by Blackbaud. About a year later, in October 2015, without notice to or permission from Mission, Blackbaud released a new computer application that utilized Mission trade secrets that had been disclosed in confidence to MicroEdge. In its complaint, Mission alleged that MicroEdge's plan throughout the companies' collaboration was to misappropriate its trade secrets and repackage them as MicroEdge's own to increase its value in light of the pending purchase by Blackbaud.
Defendants moved to dismiss the complaint under Fed. R. Civ. P. 12(b)(6) for failure to state a claim, specifically arguing that Mission's complaint "failed to specifically identify the exact trade secrets at issue." The court disagreed.
First, the court explained that "at the pleading stage, plaintiffs need only describe the information and efforts to maintain the confidentiality of the information in general terms," and that "trade secrets need not be disclosed in detail in a complaint alleging misappropriation for the simple reason that such a requirement would result in the public disclosure of the purported trade secrets." Turning to the facts, the court found that plaintiff adequately alleged specific information about the allegedly misappropriated trade secrets. Mission identified a long list of proprietary information it gave to MicroEdge during their collaboration pursuant to the confidentiality and non-disclosure agreement, including: "(1) a specialized Outcomes Taxonomy; (2) a method for collecting standardized data; (3) a method for calculating grantee impact; (4) software design specifications; (5) impact reports and analytics; and (6) business models for selling access to metrics databases," among other "drawings, sketches, designs, screen mock-ups, measurement concepts and calculations, business plans, and product development plans." Based on these detailed allegations, the court found that Mission sufficiently identified the trade secrets at issue and therefore plausibly alleged trade secret misappropriation.
This case provides important guidance for prospective litigants under the DTSA concerning how detailed a plaintiff must describe stolen trade secrets in a complaint. In the Northern District of Illinois, at least, a plaintiff can survive a motion to dismiss for failure to state a claim by describing misappropriated trade secrets in general terms in the complaint.
Authors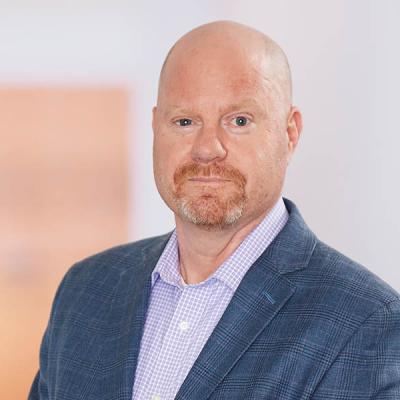 Member / Chair, Intellectual Property Division
Michael T. Renaud is an intellectual property litigator and patent strategist who helps Mintz clients protect and generate revenue from their patent holdings. Clients rely on Mike's counsel on complex and sensitive licensing agreement negotiations, acquisitions, and other technology transactions.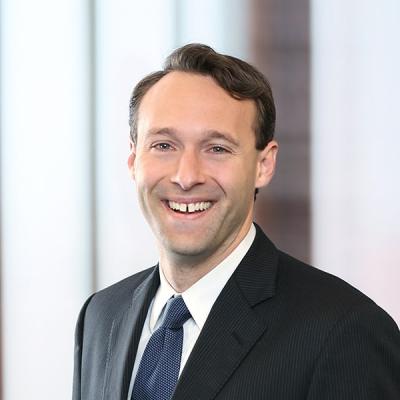 Nicholas W. Armington is an intellectual property attorney at Mintz who focuses on patent and trade secret litigation. Nick represents clients before the International Trade Commission and in US District Courts. His work involves network devices, semiconductors, converged devices, and LED lighting.