Jawbone Fails to Prove Trade Secret Misappropriation by Fitbit at the ITC
Trade secret theft is a growing threat to American businesses. One obstacle to addressing misappropriation through a lawsuit can be a lack of direct evidence of theft. For example, if an employee leaves his company to work for a competitor and, some months later, the competitor comes out with a product similar to that of the original employer with features previously unique to the original product, it might be inferred that the employee improperly took trade secret information to the competition. A decision in the U.S. International Trade Commission (ITC) this past summer suggests that these facts, without more compelling evidence, may be insufficient to support a finding of trade secret misappropriation. The decision is an important reminder to all trade secret owners to develop a comprehensive trade secret management plan that tracks a company's trade secrets and who has access to them so that theft can be documented and used in judicial actions, if necessary.
In August 2015, the ITC instituted an investigation based on allegations by Jawbone that Fitbit misappropriated 154 Jawbone trade secrets through the recruitment of a former Jawbone employee. The trade secrets at issue generally relate to the manufacturing and testing of Jawbone wrist worn activity monitors that track a user's activity and the number of calories the user has expended.
One allegedly stolen trade secret related to wireless antennas and transceivers used on the accused products. Jawbone alleged that the trade secret information was misappropriated by a former Jawbone employee, a program manager, who retained the information and took it with her to Fitbit. While working on wearable devices at Jawbone, the employee forwarded to her personal email documents relating to an antenna design on Jawbone wearables. Jawbone argued that only after the employee began to work at Fitbit did Fitbit "for the first time in its company history" and "without any evidence of study or validation of its feasibility" select the same antenna design as that used by Jawbone. To prove misappropriation, Jawbone relied entirely on circumstantial evidence.
In an August 23, 2016 initial determination, ALJ Lord rejected Jawbone's assertions. Recognizing that trade secret misappropriation can be proven by circumstantial evidence, the ALJ found Jawbone's assertions of what embodied the trade secret so "vague and contradictory" as to make it impossible to determine what constituted trade secret information. The ALJ also found Jawbone's allegations contradicted by the factual record and thus unconvincing.
Jawbone's failure to prove trade secret misappropriation provides guidance for future complainants at the ITC contemplating allegations of trade secret misappropriation where it is likely only circumstantial evidence will be discoverable:
Clearly define your trade secret. Jawbone's attempt to prove trade secret theft failed, in part, due to its inability to specify what information it considered a trade secret. The initial determination explains that "[t]he content of alleged trade secret no. 98 has been a moving target throughout this investigation," varying from antenna placement, to antenna design, to antenna configuration, to choice of antenna. Additionally, the trade secret description became "increasingly abstract and amorphous." The Restatement of Torts (3d) § 757 makes clear that "[a] person claiming rights in a trade secret bears the burden of defining the information for which protection is sought with sufficient definiteness to permit a court to . . . determine the fact of an appropriation." Practitioners of trade secret misappropriation cases should be keenly aware of this requirement and be sure to clearly define the boundaries of the stolen trade secret. A well-developed trade secret asset management plan will greatly assist in this process.
Circumstantial evidence must be convincing. Jawbone's allegations of misappropriation of trade secret no. 98 relied on circumstantial evidence that (1) a Fitbit product on which the former Jawbone employee worked had a similar antenna design to a Jawbone product on which the employee also worked, and (2) that the employee retained some Jawbone information after leaving the company.
The ALJ credited rebuttal testimony that the employee was not responsible for antenna design at either Jawbone or Fitbit, however, and further found it likely that the allegedly stolen antenna design was independently developed by Fitbit and that any retention of Jawbone information by the employee was unintentional. Based on these determinations, the ALJ found that the employee did not steal any trade secret information. This determination is a good reminder that while circumstantial evidence can be sufficient to prove trade secret misappropriation, it must be compelling to do so.
The ITC has seen a recent uptick in trade secret related cases under Section 337. With the increasing threat of trade secret theft, American corporations are evidently utilizing the powerful remedies available in a Section 337 investigation, which can include an order excluding importation into the United States of all of a specified product. With the recent passage of the Defend Trade Secrets Act (see coverage here), and the promise of a more uniform federal trade secret jurisprudence to be applied at the ITC, practitioners should be aware of the teachings of this and other trade secret cases at the ITC to track this quickly evolving area of law.
Authors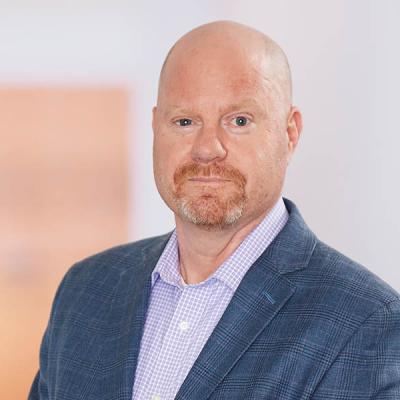 Member / Chair, Intellectual Property Division
Michael T. Renaud is an intellectual property litigator and patent strategist who helps Mintz clients protect and generate revenue from their patent holdings. Clients rely on Mike's counsel on complex and sensitive licensing agreement negotiations, acquisitions, and other technology transactions.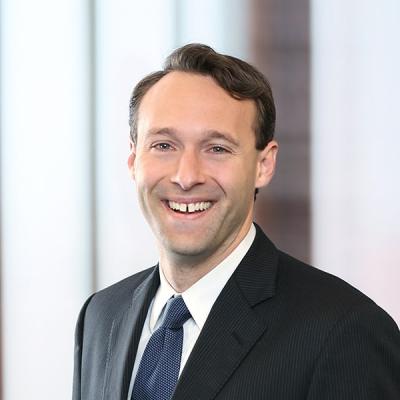 Nicholas W. Armington is an intellectual property attorney at Mintz who focuses on patent and trade secret litigation. Nick represents clients before the International Trade Commission and in US District Courts. His work involves network devices, semiconductors, converged devices, and LED lighting.