Janssen v. Celltrion, Damages: "Patent Dance" May Determine Availability of Lost Profits
On March 2, 2017, the United States District Court for the District of Massachusetts issued an order in Janssen v. Celltrion explaining that an accused patent infringer's failure to fully engage in the Biologics Price Competition and Innovation Act ("BPCIA") "patent dance" information exchange process may expose the biosimilar maker to eventual infringement damages in the form of lost profits, and preclude limiting damages to a reasonable royalty.  Janssen Biotech, Inc. et al v. Celltrion Healthcare Co., Ltd. et al, 1:15-cv-10698 (D. Mass, 2017).
Janssen sued Celltrion for patent infringement under the BPCIA following the FDA's acceptance of Celltrion's abbreviated Biologics License Application ("aBLA") for a biosimilar version of Janssen's Remicade (infliximab).  In the course of litigation, Celltrion moved to dismiss the complaint for lack of standing  based on Janssen's alleged failure to add a necessary party.  To guide the parties' settlement negotiations, the court sought to clarify whether, in the event the action was dismissed and Janssen was forced to refile the complaint with the proper plaintiffs, Janssen would be prevented from seeking lost profits damages under the BPCIA.
Reasonable Royalty under the BPCIA
 The court observed that current Federal Circuit law allows a plaintiff to recover damages for reasonably foreseeable lost profits that it would have realized "but for" the defendant's infringement. Under the BPCIA, however, these damages can in certain circumstances be limited to a reasonable royalty.
35 U.S.C. § 271(e)(6) limits a patentee's damages for infringement of a patent identified under 42 U.S.C. §§ 262(l)(4) and (5)(B) to a reasonable royalty if the infringement suit is filed more than 30 days after the end of the "patent dance" information exchange process prescribed by the BPCIA.
Under § 262(l)(4), the parties must negotiate in good faith which patents would be subject to an immediate infringement action arising out of the biosimilar maker's aBLA accepted by the FDA. Should these good faith negotiations fail, § 262(l)(5)(B) provides a dispute resolution procedure which the parties "shall" engage in to arrive at a list of patents in the subsequent infringement action.
Janssen's Arguments
Janssen argued that the BPCIA's § 271(e)(6) reasonable royalties limitation requires that the parties complete, not merely begin, the information exchange process set forth in §262(l)(2)-(6).  Performing part of the dance, Janssen provided Celltrion with a list of patents for which Janssen, as the reference product sponsor, believed a claim of patent infringement could reasonably be asserted against Celltrion.  According to Janssen, when Celltrion responded by providing its noninfringement contentions, Celltrion also stated that it would not engage in the subsequent good faith negotiations, required by § 262(l)(4), to come to an agreement on which of the listed patents should be subject of a resulting infringement action. Thus, Janssen argued that because the parties never completed the information exchange described in §§ 262(l)(4) or (5), they could not have reached the provision of § 262(l)(6) which requires filing the infringement suit within 30 days after determining the list of asserted patents via the process described in §§ 262(l)(4) or (5).
Celltrion's Arguments
Celltrion argued that it completed its "patent dance" obligations by agreeing with Janssen's initial list of patents disclosed under § 262(l)(3). Primarily, Celltrion argued that Janssen is not entitled to lost profits as a matter of law because Janssen lacked standing by virtue of failing to join all patent owners and because Celltrion produces its biosimilar, Inflectra, abroad.
Judge Wolf's Opinion
The court advised that, even if the action were dismissed without prejudice for lack of standing, Janssen's damages will not be limited to a reasonable royalty under § 271(e)(6).
The court found that the ordinary meaning of the term "shall," as used throughout §§ 262(l)(4) and (5), indicates a mandatory directive. Thus, in order for Celltrion to limit Janssen's damages to a reasonable royalty, Celltrion must have either engaged in good faith negotiations or, failing that, in the dispute resolution procedure.
The court agreed with Janssen that a reasonable fact-finder could not conclude that Celltrion complied with either §§ 262(l)(4) or (5)(B) required by the BPCIA. Specifically, the court credited the allegations in Janssen's complaint that Celltrion refused to participate in good faith discussions entirely by "withholding required information, refusing to participate in required procedures, and threatening to seek penalties if Plaintiffs did not file [suit] before the time called for by the BPCIA." Because Celltrion failed to follow the patent dance procedures outlined in §§262(l)(4) and (5), the court ruled that Janssen would not be limited to reasonable royalty damages.
Finally, the court also disagreed with Celltrion's extraterritoriality arguments, finding that Celltrion's production of its biosimilar abroad would not prevent lost profits damages relating to U.S. sales that could not have been made without production of infringing powders in the U.S.
Conclusion
This order illuminates the way that courts may measure damages under the BPCIA. It also emphasizes the mandatory nature of the BPCIA information exchange procedures that the parties "shall" follow. For example, a defendant that only partially engages in the "patent dance" runs the risk that a court will find it noncompliant with §§ 262(l)(4) and (5), and allow the plaintiff to recover for lost profits even if the § 271(e)(6) reasonable royalties limitation would otherwise apply. Thus, while a biosimilar defendant may choose to opt out of the "patent dance" entirely, as expressly contemplated by the BPCIA, doing so may have a significant impact on the defendant's ability to limit damages if it is later found to be infringing.
Authors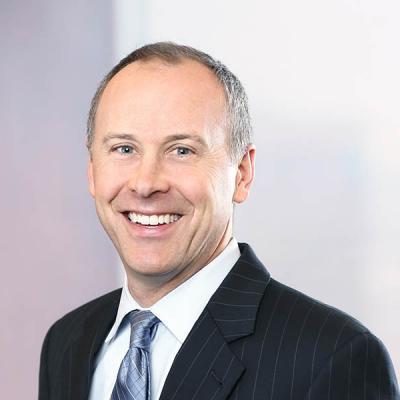 Thomas H. Wintner is an intellectual property and commercial litigator at Mintz. Tom handles cases in trial and appellate courts, counseling clients in life sciences, health care, education, real estate, and other sectors. He has extensive experience with patent litigation and other IP matters.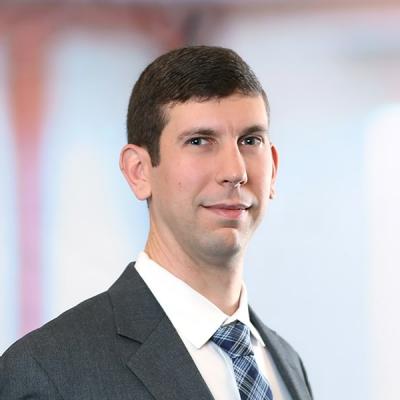 Joseph D. Rutkowski is an Associate who litigates intellectual property issues and counsels Mintz clients on IP rights. His primary focus is in patent litigation. Joseph's clients include companies in the pharmaceutical, medical device, consumer product, and telecommunications industries.