Chief Judge Stark Rejects Motion for Enhanced Damages Award Due to the Public Interest in the Accused Hepatitis C Virus Treatments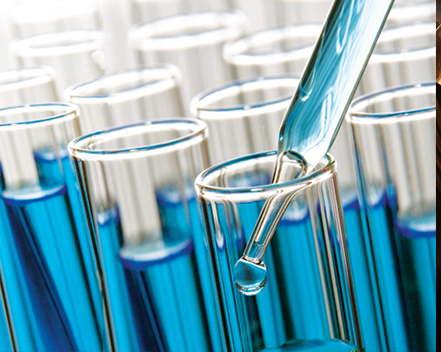 Last month, following a jury verdict in federal district court in Delaware awarding Plaintiff Idenix Pharmaceuticals LLC $2.54 billion in damages—"the largest damages verdict ever returned in a patent [infringement] trial"—Chief Judge Leonard Stark denied Idenix's motion for enhanced damages. Idenix Pharm. LLC v. Gilead Scis., Inc., No. 14-CV-00846, at *2, 15 (D. Del. Sept. 22, 2017).  Chief Judge Stark determined that even though the jury concluded that Defendant Gilead Sciences, Inc. willfully infringed Idenix's patent directed to novel treatments of the Hepatitis C Virus ("HCV"), the totality of the circumstances did not warrant the award of enhanced damages. He based the denial of the motion on the public health benefit of the accused products and on the amount of the jury award.
After a ten-day trial, the jury found that Gilead's HCV treatments "Sovaldi" and "Harvoni" willfully infringed Idenix's U.S. Patent No. 7,608,597 (the "'597 patent"). Chief Judge Stark wrote that while he did not "'bless' the type of underhanded corporate piracy the jury implicitly found Gilead committed, given that the result of that misconduct is a cure for a potentially-fatal disease afflicting millions of people around the world, and given . . . [the jury's large damages award] (compensating Idenix for what it lost), additional sanction is just not warranted."
Chief Judge Stark identified several reasons for his decision.  First, a finding of willful infringement merely allows a district court judge to make a discretionary decision as to whether enhanced damages are appropriate. Thus, although the Court takes as true that Gilead committed willful infringement based on the jury verdict, "a finding of willful infringement does not mandate that damages be enhanced, much less mandate treble damages."  Second, in the seminal Halo case from 2016, the Supreme Court explained that while enhanced damages are "generally appropriate" in "egregious" cases, the award of enhanced damages is still purely discretionary. Chief Judge Stark acknowledged that substantial evidence supported the jury's finding of egregious misconduct, including apparent confidentiality breaches by a Gilead employee, but determined that the misconduct was insufficient to support an award of enhanced damages. Third, the judge found that the "deliberate copying by Gilead and attempts by Gilead to conceal its misconduct" weighed in favor of enhanced damages.
Despite this, Chief Judge Stark found compelling the efficacy of the accused HCV drugs and the societal interest in encouraging such discoveries. He determined that Gilead's conduct was not necessarily the type that the patent system should attempt to deter. Rather, "[t]he Court — and, more generally, the patent system — wants to encourage, not deter, innovation on existing ideas, and exploration and investment (including the form of massive expenditures) in related inventions that may be reasonably appear to be outside the scope of another patentee's claims." Accordingly, Judge Stark concluded that "without both parties' contributions, humanity may well have been deprived of a cure for HCV. Under the totality of the circumstances, society's interests in deterrence of willful patent infringement does not justify enhancing damages here."
Considering the weight of the societal impact of Gilead's HCV cure may seem familiar to practitioners at the International Trade Commission, as Section 337 investigations typically involve analyzing what effect a complainant's requested relief could have on the public health and welfare in the U.S. economy. In circumstances where certain public interest factors outweigh the interest in upholding patent rights and protecting domestic industry, relief will not be granted even if otherwise justified.
Regardless, the long term impact of Chief Judge Stark's enhanced damages analysis in this case remains to be seen – but given the unique posture of the parties and the accused products, this case may well stand alone. The parties are also still engaged in post-trial motion practice and, given the large damages award, litigation in this particular case is likely far from over.
Authors
Andrew H. DeVoogd is a patent litigator and trial attorney whose practice encompasses a wide range of technologies. He represents major technology companies in International Trade Commission investigations, and shares his insights on Mintz's IP Viewpoints.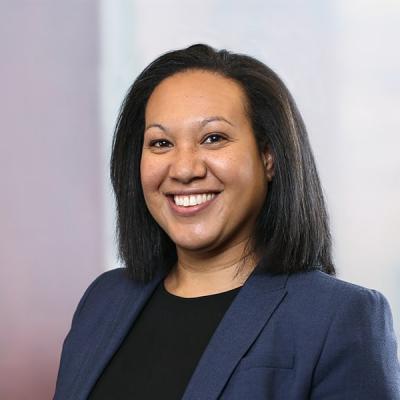 Courtney Herndon is an Associate in Mintz's Intellectual Property Practice. Before joining Mintz, Courtney clerked for Associate Justice Geraldine Hines of the Massachusetts Supreme Judicial Court and Associate Justice Vickie L. Henry of the Massachusetts Appeals Court.