Supreme Court Hears Oral Arguments in Oil States Regarding Constitutional Challenge to Inter Partes Review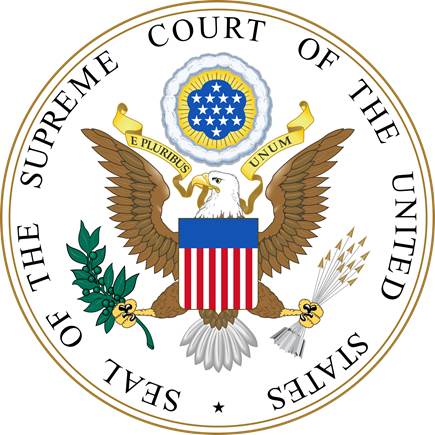 We first covered the Supreme Court's grant of certiorari in Oil States Energy Servs., LLC v. Greene's Energy Grp., LLC, 137 S. Ct. 2239 (2017), a case with the potential to substantially alter the patent litigation landscape, back in June. On Monday, November 27, 2017 the Court heard oral arguments on whether inter partes review – an adversarial process used by the Patent and Trademark Office (PTO) since September 16, 2012 to analyze the validity of existing patents – violates the Constitution by extinguishing private property rights through a non-Article III forum and without a jury.
Advocates and commentators on both sides of the argument weighed in extensively prior to Monday's argument, culminating in almost 60 amicus curiae briefs, the most of any case this term. Parties urging the Court to reject Oil States' argument included, for example, the Alliance of Automobile Manufacturers, GE, Apple, the Internet Association (which represents Amazon, Facebook and Google), and the current Solicitor General of the United States, Noel Francisco. On the other side, inventors, venture capitalists, law professors, the Pharmaceutical Research and Manufacturers of America, and the Biotechnology Innovation Organization, amongst others, urged the Justices to abolish inter partes review.  Protesters, including some organized by websites such as www.usinventor.org, gathered outside the Court on Monday to support Oil States armed with signs stating "PTAB Kills American Dreams" and "Innovation: Don't Kill it!"
During argument, the Justices peppered counsel for Oil States (Allyson Ho) and defendant Greene's Energy (Christopher Kise) with questions.  Justices Ruth Bader Ginsburg and Elena Kagan questioned Ho on what mechanisms were available to the USPTO to correct previously issued patents, with Justice Kagan adding "the government wants to put in place a set of procedures that will actually increase the government's accuracy in figuring out whether it made a mistake."  Ho attempted to distinguish re-examination procedures, which she described as "examinational," from inter partes review, which she described as "adjudicational."  Justice Kagan implied that there was only a procedural difference and questioned where the line would be drawn.
New Trump appointee, Justice Neil Gorsuch, and Justice Sonia Sotomayor followed with questions regarding the distinction between examinations and adjudications if a patent right is a private right versus a public right.  Justice Gorsuch noted that it isn't a "new idea, that once [a patent] is granted, it's a private right belonging to the inventor."  Justice Anthony Kennedy probed whether Congress's ability to shorten the term length of a patent would give a patent holder a "limited expectation as to the scope and the validity of the patent rights he holds."  Chief Justice John Roberts later added that "if you want the sweet of having a patent, you've got take the bitter that the government might reevaluate it at some point."
While it is uncertain how the Court will rule, based on the questions asked by the Justices the smart money seems to be on the IPR regime being upheld as constitutional. Chief Justice Roberts and Justice Gorsuch will likely fall on the side of inter partes review being unconstitutional. On the flip side, Justices Breyer, Ginsburg, Kagan and Sotomayor appear intent on allowing the USPTO to correct perceived mistakes in granting patents.  However, should the Court put a stake in IPRs, it would not be the first time the Supreme Court surprised its observers.  Either way, due to the profound impact that Oil States could have on the patent system, we will continue our coverage of this important case through to the final decision.
Authors
Member / Chair, Intellectual Property Division
Michael T. Renaud is an intellectual property litigator and patent strategist who helps Mintz clients protect and generate revenue from their patent holdings. Clients rely on Mike's counsel on complex and sensitive licensing agreement negotiations, acquisitions, and other technology transactions.
Andrew H. DeVoogd is a patent litigator and trial attorney whose practice encompasses a wide range of technologies. He represents major technology companies in International Trade Commission investigations, and shares his insights on Mintz's IP Viewpoints.