All-Payor Kickback Statute Included in the Recently Passed Opioid Legislation Applies Broadly to Laboratories
The Substance Use-Disorder Prevention that Promotes Opioid Recovery and Treatment for Patients and Communities Act (the "SUPPORT for Patients and Communities Act") – which is intended to combat the spread and pernicious effects of opioid abuse – contains an all-payor kickback prohibition that applies to laboratories, recovery homes, and clinical treatment facilities.   The laboratory industry should take notice of this provision because it extends to all laboratory business arrangements covered by all payors (government as well as commercial), regardless of the type of testing involved. Because the SUPPORT for Patients and Communities Act does not specify an effective date for this criminal provision, it presumably became effective upon enactment as of the president's signing on October 24, 2018.
A New Anti-Kickback Statute Applicable to Labs
Section 8122 of the SUPPORT for Patients and Communities Act, referred to as the "Eliminating Kickbacks in Recovery Act of 2018" (EKRA), creates a new criminal provision with  severe criminal penalties for taking or paying a kickback (or any remuneration) for referrals to recovery homes, clinical treatment facilities, and clinical laboratories. This new provision does not replace or amend the federal Anti-Kickback Statute (AKS), or protect any conduct already prohibited by it.  The violation in the new law is defined as follows:
(a) OFFENSE — Except as provided in subsection (b), whoever, with respect to services covered by a health care benefit program, in or affecting interstate or foreign commerce, knowingly and willfully —
(1) solicits or receives any remuneration (including any kickback, bribe, or rebate) directly or indirectly, overtly or covertly, in cash or in kind, in return for referring a patient or patronage to a recovery home, clinical treatment facility, or laboratory; or
(2) pays or offers any remuneration (including any kickback, bribe, or rebate) directly or indirectly, overtly or covertly, in cash or in kind —
(A) to induce a referral of an individual to a recovery home, clinical treatment facility, or laboratory; or
(B) in exchange for an individual using the services of that recovery home, clinical treatment facility, or laboratory,
shall be fined not more than $200,000, imprisoned not more than 10 years, or both, for each occurrence.
The EKRA establishes six statutory exceptions, which thematically mirror existing AKS safe harbors but which differ in some respects, as discussed below.  Of note is the fact that, unlike the AKS, the EKRA creates an exception for alternative payor models.  Many in the health care industry have called for the creation of such a safe harbor under the AKS.       
As explained in a recent Washington Post article, Senators Marco Rubio (R-Fla) and Amy Klobuchar (D-Minn) proposed this provision in an effort to target patient brokers who recruit patients for addiction treatment centers and receive financial kickbacks in return.  Brokers reportedly pay for patients' travel, rent, or other expenses to make it easier for them to seek treatment, and even help uninsured patients obtain private insurance coverage by paying their premiums while in treatment.   
While laboratory tests certainly are ordered in conjunction with addiction treatment, the vast majority of tests performed by laboratories are unrelated to such services.  Even so, the EKRA fails to carve out testing that has nothing to do with opioid or drug abuse.  Further, it applies to all laboratories when doing business with a "health care benefit program," which is defined as any public or private medical benefit plan or contract.  The legislative history fails to clarify whether Congress intended to construct this anti-kickback provision so broadly with respect to laboratories and, if so, whether Congress had any rationale for doing so. 
The EKRA, unlike the AKS, relates to services covered by all payors and thus greatly expands the scope of potential liability for laboratories.  Like the AKS, the EKRA includes exceptions that allow payment for referrals in certain circumstances, but, as discussed below, five of the exceptions are thematically similar to but nevertheless differ from the safe harbors set forth under the AKS in some respects.  To make matters worse, the Department of Justice, in consultation with the Secretary of Health and Human Services (HHS), has the authority to propose regulations clarifying the exceptions, which could lead to further inconsistencies given that the HHS Office of Inspector General (HHS OIG) promulgates the AKS safe harbors.  Splitting enforcement authority in this manner could create confusion and lead to inconsistent guidance for laboratories. 
The EKRA will have wide-ranging effects for laboratories, which now must consider compliance with each kickback prohibition when analyzing business arrangements.  As noted by the American Clinical Laboratory Association (ACLA) in comments on the AKS safe harbors recently submitted to the HHS OIG, the inconsistencies between the two laws could have adverse consequences.  Although the EKRA specifically states that it will not preempt any provision of the AKS, and it does not impact any conduct prohibited by the AKS, it does not address how to reconcile conduct that is currently protected by the AKS but not by the EKRA.  For example, the EKRA's exception and the AKS safe harbor for payments to employees do not have the same requirements.  Clarity for laboratories is important because the Department of Justice will undoubtedly seek to enforce this new criminal law through the use of the civil False Claims Act, as it does with respect to the AKS. 
Even if Congress did not intend the EKRA to cover laboratories outside of the addiction treatment context, it is unlikely that Congress will remove laboratories from the provision entirely.  But we expect that there will be significant pressure on Congress to limit its applicability to services related to opioid use and treatment.
Authors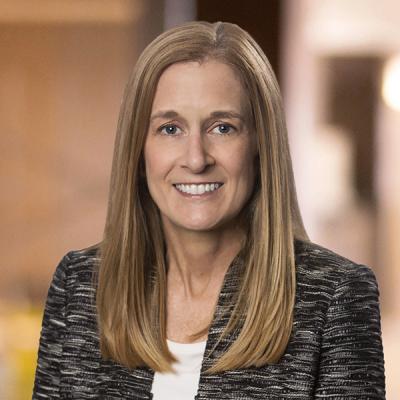 Chair, Health Law Practice & Co-Chair, Health Care Enforcement Defense Practice
Karen advises industry clients on regulatory, transactional, operational, and enforcement matters. She has deep experience handling FCA investigations and qui tam litigation for laboratories and diagnostics companies.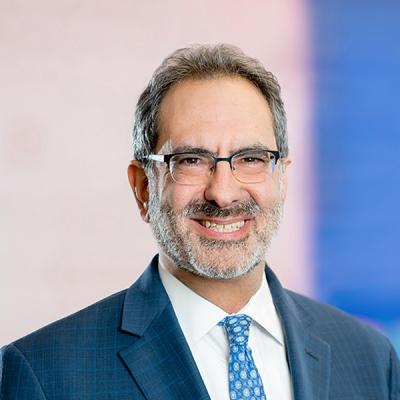 As a former official in the Civil Fraud Section of the U.S. Department of Justice, Larry has deep experience handling FCA investigations and qui tam litigation for industry leading health care clients across the country.
Benjamin advises pharmaceutical, medical device and biotech companies on the FDA regulatory process to identify the correct regulatory pathway, assisting with FDA communications and strategy.