CMS Finalizes Medicare Advantage and Part D Drug Pricing Rule
Earlier this month, CMS issued a final rule aimed at lowering drug prices and reducing out-of-pocket expenses in Medicare Advantage and Medicare Part D. This rule is the Administration's latest effort to address prescription drug prices and builds off the Administration's Blueprint to Lower Drug Prices and Reduce Out-of-Pocket Costs and arrive on the heels of CMS publishing a rule requiring the disclosure of drug prices in TV ads. Below we've provided a brief overview of the major provisions in the final rule, noting changes from the proposed rule that was issued in November 2018.
Six Protected Classes
Current Part D policy requires Part D sponsors to include on their formularies all Part D drugs in six categories or classes: (1) antidepressants; (2) antipsychotics; (3) anticonvulsants; (4) immunosuppressants for treatment of transplant rejection; (5) antiretrovirals; and (6) antineoplastics. Sponsors are permitted to implement prior authorization and step therapy requirements for beneficiaries initiating treatment for each of the protected classes except antiretrovirals.  The final rule codifies this longstanding policy regarding the use of prior authorization and step therapy for 5 of the 6 classes.  However, CMS declined to finalize proposals to allow Part D sponsors to (1) exclude a protected class Part D drug from a formulary if the drug represents only a new formulation of an existing single-source drug or biological product, regardless of whether the older formulation remains on the market; and (2) exclude a protected class Part D drug from a formulary if the price of the drug increased beyond a certain threshold over a specified lookback period.
Gag Clauses
The final rule implements the statutory requirement that prohibits "gag clauses" that restrict the ability of a pharmacy to discuss with beneficiaries the availability of prescriptions at a lower cash price.
Real-Time Benefit Tool
Under the final rule, CMS requires that Part D sponsors implement an electronic real-time benefit tool ("RTBT"). The RTBT must be capable of integrating with at least one prescriber's electronic prescribing system or electronic health record system. Part D sponsors must implement the RTBT no later than January 1, 2021. CMS believes that RTBTs can improve medication adherence and drug costs by providing Part D plans the ability to inform prescribers in real time when lower-cost alternative drugs are available
Part D Explanation of Benefits
Beginning January 1, 2021, Part D sponsors will be required to include in beneficiaries' Part D Explanation of Benefits ("EOB") information regarding (1) negotiated drug price increases, and (2) lower cost therapeutic alternatives. CMS believes that this information will inform Medicare beneficiaries about possible ways to lower their out of pocket costs by considering a lower cost medication. To that end, the information must be provided to beneficiaries in an easily understandable form and by the end of the month following any month in which the beneficiary used their Part D benefit.
Step Therapy for Part B Drugs
CMS finalized "step-therapy" regulations similar to the policies outlined in the memo CMS published in August 2018, under which MA plans can implement step therapy for Part B drugs.  Specifically, MA plans may require practitioners to prescribe the lowest-cost drug first, stepping up incrementally to more expensive alternatives as the less expensive options fail. Step therapy may only apply to new starts of medication and must be reviewed and approved by the plan's pharmacy and therapeutics committee.
Pharmacy Price Concessions in the Negotiated Price
CMS declined to finalize a proposal to redefine "negotiated price" that would have required all pharmacy price concessions be applied at the point of sale.  Price concessions are negotiated fees or payments between pharmacies and their plans or PBMs and generally include pharmacy network fees or pharmacy quality incentive payments.  Under the current definition of "negotiated prices" and CMS' guidance established in 2014, negotiated prices must include "all price concessions from network pharmacies except those that cannot reasonably be determined at the point of sale."  Part D sponsors can generally choose whether to reflect in the negotiated price the various price concessions they or their intermediaries receive. Price concessions that "cannot be determined at point of sale" ultimately must be submitted to CMS as part of the annual direct or indirect remuneration ("DIR") reporting process.  But, because negotiated price is used to calculate beneficiary cost-sharing amounts, CMS stated that including price concessions in the negotiated price could lower beneficiary cost-sharing amounts.   
CMS received over 4,000 comments on this topic. If CMS finalized this proposed rule, plans and PBMs would have needed to begin reporting negotiated price in 2020 as the "lowest possible reimbursement" to pharmacies assuming all price concessions were provided.  Despite declining to finalize the proposed rule, CMS stated that it the agency "will continue to carefully review these comments as we continue to consider policies that would lower prescription drug costs, address challenges that independent pharmacies face, and improve the quality of pharmacy care."
*    *    *
Drug pricing remains a top priority for the current administration and CMS. We will continue following developments that build off the administrations Blueprint to Lower Drug Prices and Reduce Out-of-Pocket Costs.  Stay tuned!
Authors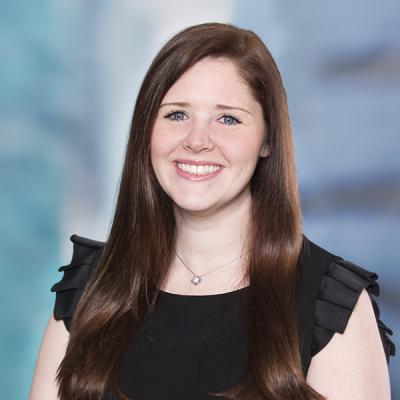 Bridgette A. Keller is a Mintz attorney who applies her experience in health system administration and ethics in health care to her health law practice. She advises health care providers, ACOs, health plans, PBMs, and laboratories on regulatory, fraud and abuse, and business planning matters. Daryl Berke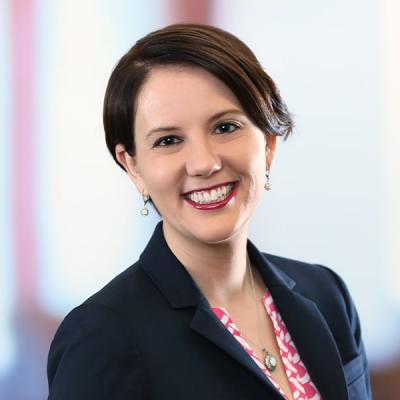 Lauren M. Moldawer is an attorney who advises pharmacies, PBMs, managed care organizations, and other payors for Mintz. She provides guidance on transactional, regulatory, and fraud and abuse matters. Lauren draws upon her experience working for the Federal Coordinated Health Care Office.