Recap of Our Health Law and Policy Year-in-Review Posts for 2019
Over the past month or so, our Health Care Team has published a number of posts examining important developments and trends in health law and policy during 2019, as well as providing some thoughts on what we expect to see in 2020. Our posts cover a range of topics, including health care enforcement trends, HIPAA updates, priorities from the Food and Drug Administration (FDA), and drug pricing initiatives. In case you missed one, below are links to all of our annual review posts (plus a few extras).
Health Care Enforcement
As has become a tradition here at Mintz, we recapped important developments in the health care enforcement and litigation landscape in 2019. Our series, Health Care Enforcement Year-in-Review & 2020 Outlook, consists of the following two posts: 
For our readers who are interested in hearing more about these subjects from the enforcement experts who authored the posts, please join us for our annual webinar, Health Care Enforcement Year-in-Review & 2020 Outlook, on February 13, 2020, at 12:30pm ET. Find out more and register for free here.   
HIPAA
Those interested in HIPAA and health care data privacy should check out A New Decade of HIPAA: What Can We Expect?, which covers last year's developments in HIPAA enforcement, Office for Civil Rights (OCR) actions, and proliferating state privacy laws. It also provides our thoughts about what's ahead in 2020 and the coming years, including potential changes to HIPAA and to OCR's enforcement priorities. We also separately blogged about a recent enforcement action under OCR's Right to Access Initiative, which was launched during 2019, in the post OCR's New Initiative Pursues Enforcement of Patients' Right of Access under HIPAA.
FDA
Although 2019 was a somewhat difficult year for FDA (having spent most of it without a permanent leader), the agency continued to work diligently on its large docket of ongoing reform initiatives and to grapple with challenging regulatory mandates, such as those related to cannabis-derived products and e-cigarettes. We broke down our FDA year-in-review posts into three narrower areas, which cover medical devices, therapeutic products (e.g., drugs and biologics), and consumer products. You can find each of those posts here:
Drug Pricing and Other Health-Related Legislation
This past year saw a noticeable uptick in state legislatures and policymakers experimenting with different ways to tackle the bipartisan priority of generally "reducing drug prices for consumers." In conjunction with a short post entitled Growing Number of States Enact Drug Pricing Transparency Laws, we shared a helpful chart tracking enacted state-level drug price transparency laws. We also reviewed the Trump Administration's two-pronged drug importation action plan, released just before Christmas, in our post called Administration Finally Releases Proposed Drug Importation Policies for Stakeholder and Public Comments.
In addition, our colleagues at ML Strategies recently posted an overview of the health-related provisions that were rolled into the omnibus funding bill for the federal government, signed into law by the President on December 20, 2019, which you can read in Health Care Provisions in 2020 Spending Package. We also forecasted some of the thorny health care issues remaining on Congress's plate for 2020, from delivery concerns like surprise billing to additional FDA reform efforts. This last post can be found at Health Care: A Clearer Vision in 2020? Don't Bet On It.
Proposed Overhaul of Anti-Kickback and Self-Referral Statutes
Finally, although not really part of the 2019 year-in-review posts, between October and December 2019, our Health Care Fraud and Abuse Team wrote a lengthy series of posts analyzing the proposed rules aiming to modernize the Anti-Kickback Statute and the Physician Self-Referral Law (known as the Stark Law). Each of those different posts can be found at the following links:
Author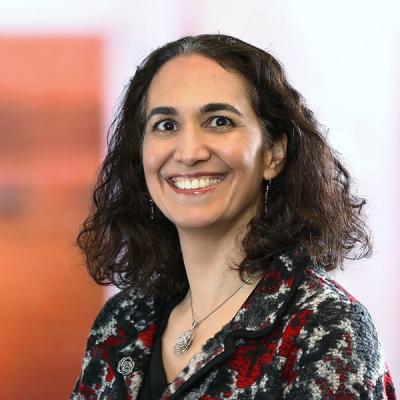 Joanne counsels global clients on the regulatory and distribution-related implications when bringing a new FDA-regulated product to market and how to ensure continued compliance after a product is commercialized.