Health Care Enforcement Year-in-Review and 2020 Outlook: Civil Fraud Enforcement Developments and Trends
As discussed in our article recently published by Law360, 2019 brought yet another year of robust health care enforcement activity, and the False Claims Act (FCA) remains the government's most powerful civil health care enforcement tool.  Below is an overview of our article, which covers these issues and more in great detail.
The health care industry should be encouraged by the fact that the Department of Justice (DOJ) increasingly used its statutory authority in 2019 to control relator-driven FCA litigation by seeking to dismiss certain declined cases.  This trend began following the January 2018 release of the "Granston Memo," which outlined a non-exhaustive list of factors that DOJ attorneys and Assistant U.S. Attorneys should consider when deciding whether to move to dismiss a declined case. Generally speaking, the Granston Memo suggests that dismissal of cases lacking substantial merit should be pursued if doing so would "advance the government's interests, preserve limited resources, and avoid adverse precedent."  A previous post explained that circuit courts are split regarding what standard should apply to DOJ's requests and thus how closely a court should scrutinize DOJ's requests for dismissal, but, thankfully, the split has not substantially impeded the government from exercising its dismissal authority. Two appeals will be watched closely in 2020 to see if the appellate courts uphold the lower court decisions rejecting DOJ's bid to dismiss a declined FCA case or if the appellate courts raise barriers to DOJ's statutory prerogative to dismiss declined cases under the FCA.
In addition, for the first time, DOJ adopted written guidance addressing cooperation credit in civil FCA cases, which can be found in Justice Manual Section 4-4.112.  In DOJ's announcement of the new guidance, Assistant Attorney General Joseph H. (Jody) Hunt stated that "defendants may merit a more favorable resolution by providing meaningful assistance to the [DOJ] – from voluntary disclosure, which is the most valuable form of cooperation, to various other efforts, including the sharing of information gleaned from an internal investigation and taking remedial steps through new or improved compliance programs."  We covered the forms of cooperation and the amount of credit to be received in detail in a post published back in May 2019.  Though DOJ's guidance clarifies and defines considerations for DOJ to award cooperation credit to FCA defendants, it remains to be seen in 2020 and beyond how DOJ will apply this new policy in practice.  But DOJ's guidance at least offers to defendants in FCA cases a roadmap of the types of cooperation that may reduce penalties and bases to assert that they are entitled to cooperation credit.
We continued to see substantial civil enforcement activity in 2019 directed at health care providers traditionally subject to scrutiny, particularly laboratories but also hospitals and physician practices.  We have little doubt that providers will remain subject to FCA claims, particularly where financial relationships with referring physicians are at issue. At the same time, other types of companies such as Medicare Advantage plans and electronic health records vendors are becoming common targets for DOJ and relators.
Two recent settlements involving investors as defendants are fueling speculation about whether there will be an uptick in enforcement actions of this nature.  As discussed in a prior post, in 2019, DOJ settled United States ex rel. Medrano and Lopez v. Diabetic Care Rx LLC, d/b/a Patient Care America, which is reportedly the first FCA case brought against a private equity firm in which DOJ intervened.  The private equity firm and its portfolio company, a compounding pharmacy, agreed to pay over $21 million, and two of the compounding pharmacy's executives also paid small settlement amounts.  Similarly, Rialto Capital Management LLC ("Rialto"), which managed and indirectly owned a hospital, and a former affiliate agreed to pay $3.6 million to settle a qui tam case, United States ex rel. Buridi v. Kentuckiana Medical Center LLC, et al.  The hospital allegedly provided, at Rialto's direction, personal loans to two referring physicians, and then Rialto and the hospital repeatedly failed to collect, in violation of the Anti-Kickback Statute (AKS) and the Stark Law.  Ownership or management of a health care company, standing on its own, typically does not – and should not – lead to FCA liability.  While these settlements do not necessarily mean enforcement activity involving corporate owners or investors is on the rise, DOJ and relators are constantly searching for new targets and theories so private equity firms and others may find themselves subject to unwanted (and unwarranted) enforcement attention in the future. 
Finally, notable FCA case law developments occurred in 2019 that will shape aspects of FCA litigation for years to come.  For example, the U.S. Court of Appeals for the Eleventh Circuit issued a closely watched decision in United States v. AseraCare, Inc., addressing whether claims can be "false" where there are differences in medical judgement, which is an issue of great importance to all health care providers.  We discussed the long procedural history of this case in a prior post.  To the delight of health care providers across the country, the Eleventh Circuit agreed with the district court by finding that "when a hospice provider submits a claim that certifies that a patient is terminally ill 'based on the physician's or medical director's clinical judgment,'" such a claim "cannot be 'false'—and thus cannot trigger FCA liability—if the underlying clinical judgment does not reflect an objective falsehood."  An objective falsehood could be shown, however, through verifiable facts, such as a certifying physician's failure to review a patient's medical records. While the court gave DOJ another bite at the apple by remanding the case to the district court for further proceedings, the court made clear on remand that DOJ "must be able to link" additional evidence of improper certifications (in addition to expert testimony) to the specific claims at issue in its case, which "is necessary to demonstrate both falsehood and knowledge." The district court has since refused to allow the government's request to reopen discovery, and the court will revisit summary judgment.  This area of enforcement will continue to be active and highly contested.
In 2020, we expect DOJ's core enforcement efforts to continue to focus on direct providers of health care services, such as laboratories and hospitals, with an increased emphasis on using the AKS and the Stark Law to undergird its FCA theories. And DOJ, buoyed by successful recoveries and aggressive relators' counsel, likely will continue to actively advance FCA theories based on the lack of medical necessity in a variety of settings. We expect that FCA allegations also will continue to push into new and developing areas, seemingly limited only by the creativity of relators and their counsel.  
The good news is that, for the first time since Congress amended the FCA in 1986, DOJ is exercising meaningful control in appropriate declined cases through its statutory right to dismiss declined qui tam cases.  And DOJ,  through its written policy on cooperation credit in civil cases and other policy directives, is helping create consistency in enforcement discretion among it and the U.S. Attorneys' Offices.  These policy changes are a step in the right direction because they help to ensure that the United States is not only the "real party in interest" in qui tam cases, but also that its interests – both in obtaining recoveries and promoting justice – are served as well.
Our Health Care Enforcement Defense team is blogging on its annual review of key government policies, regulations, and enforcement actions in 2019, and the impact these trends are expected to have on enforcement in the year ahead. Our two-part series will continue tomorrow with a discussion of criminal enforcement developments and trends.  And stay tuned for an invitation to our annual webinar, Health Care Enforcement Year-in-Review & 2020 Outlook, on February 13, 2020. Click here to find more information and register. 
Authors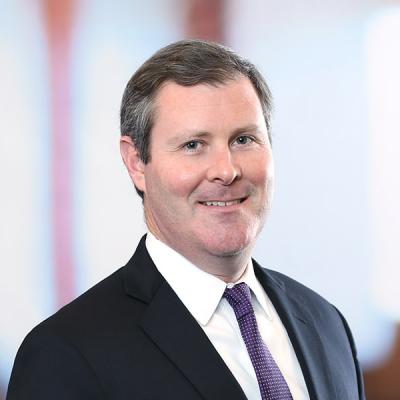 Member / Co-Chair, Health Care Enforcement Defense Practice
Brian P. Dunphy is a member of the Health Care Enforcement & Investigations Group at Mintz. He defends clients facing government investigations and whistleblower complaints regarding alleged violations of the federal False Claims Act. Brian also handles commercial health care litigation.
As a former official in the Civil Fraud Section of the U.S. Department of Justice, Larry has deep experience handling FCA investigations and qui tam litigation for industry leading health care clients across the country.
Chair, Health Law Practice & Co-Chair, Health Care Enforcement Defense Practice
Karen advises industry clients on regulatory, transactional, operational, and enforcement matters. She has deep experience handling FCA investigations and qui tam litigation for laboratories and diagnostics companies.
Nicole represents clients in complex litigation matters across a variety of areas including health care enforcement defense, white collar defense, construction law, and general commercial litigation in state and federal court. Her practice focuses on defending companies against government investigations of alleged violations of the False Claims Act (FCA) and the Anti-Kickback Statute (AKS), conducting internal investigations, and litigating qui tam FCA cases.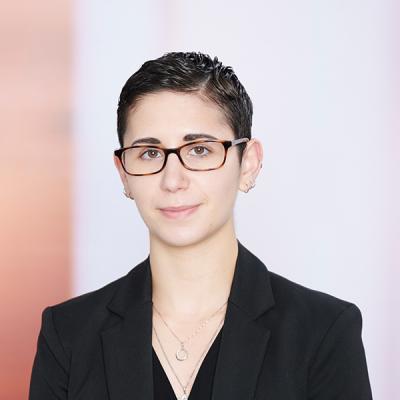 Clare Prober is a Mintz attorney who focuses on complex commercial litigation, contract disputes, and data privacy matters. She was a Mintz Summer Associate in 2018.