Eleventh Circuit Rules in AseraCare Case that Disagreements in Clinical Judgment, Without Objective Falsity, Do Not Prove Fraud Under the FCA
On Monday, the U.S. Court of Appeals for the Eleventh Circuit issued its long-awaited and closely watched decision in United States v. AseraCare Inc. The court ruled that a claim cannot be deemed false under the False Claims Act (FCA) based on a difference in clinical judgment.  Instead, there must be proof of an objective falsehood. More than three years have passed since the U.S. District Court for the Northern District of Alabama issued the series of rulings that gave rise to the Eleventh Circuit case. 
For at least two reasons, this case has captured the attention of both the FCA defense and the relators' bars and triggered legal attacks on the part of DOJ.  First, the rulings followed a peculiar procedural path, as discussed below. Second, the district court weighed in on the closely followed question of whether, in FCA cases based on allegations of lack of medical necessity, physicians' clinical disagreements are sufficient to allege falsity and found that, absent objective falsity, they were not. 
AseraCare is a qui tam FCA case filed by three former AseraCare employees who alleged that AseraCare, a hospice care provider, knowingly overbilled Medicare for hospice services by hiding information from physicians in order to obtain certifications of hospice eligibility for patients who were not in fact terminally ill.  DOJ intervened and amassed a variety of evidence that it intended to use to prove falsity and knowledge, each of which is a required element of an FCA claim.
To establish falsity (i.e., that AseraCare had falsely certified patients as eligible for hospice care), DOJ relied at trial upon a medical expert who reviewed the patient files and determined that those records did not support AseraCare's patient eligibility certifications.  Following trial, the jury reached a verdict against AseraCare on the issue of falsity as to 104 of the 123 patients it reviewed.
After deciding to grant AseraCare a new trial, the district court reconsidered, sua sponte, and granted AseraCare's motion for summary judgment.  The district court judge explained that "this case boils down to conflicting views of physicians about whether the medical records support AseraCare's certifications that the patients at issue were eligible for hospice care.  When hospice certifying physicians and medical experts look at the very same records and disagree about whether the medical records support hospice eligibility, the opinion of one medical expert alone cannot prove falsity without further evidence of an objective falsehood."
The district court also noted that it was "concerned that allowing a mere difference of opinion among physicians alone to prove falsity would totally eradicate the clinical judgment required of the certifying physicians" and that if "all the Government needed to prove falsity in a hospice provider case was one medical expert who reviewed the medical records and disagreed with the certifying physician, hospice providers would be subject to potential FCA liability any time the Government could find a medical expert who disagreed with the certifying physician's clinical judgment."  The court "refuse[d] to go down that road."
The district court's decision came at a time when this issue was hotly contested in FCA cases alleging lack of medical necessity.  In light of strongly held but opposing views by DOJ and defense counsel as to the proper legal standard, the FCA bar was, and still is, keenly interested in judicial guidance, especially at the appellate level, on this issue.  Many in the FCA bar wondered whether a consensus or a split might emerge as to whether falsity requires an objective falsehood or merely requires DOJ to demonstrate a reasonable clinical disagreement. 
For that reason, the AseraCare decision was seen as a possible bellwether of how future courts would decide this same question.  But, after DOJ appealed in AseraCare, two U.S. Courts of Appeal confronted this question and, under different circumstances, issued decisions that permitted FCA suits brought under this theory to proceed.  The Eleventh Circuit, however, did not weigh in until Monday.   
The Eleventh Circuit distinguished the recent Sixth and Tenth Circuit decisions addressing whether differences in medical judgment can prove "falsity" (some of our previous posts on these cases are located here, here, and here), and agreed with the district court that "a clinical judgment of terminal illness warranting hospice benefits under Medicare cannot be deemed false, for purposes of the [FCA], when there is only a reasonable disagreement between medical experts as to the accuracy of that conclusion, with no other evidence to prove the falsity of the assessment." 
The Court of Appeals explained that "when a hospice provider submits a claim that certifies that a patient is terminally ill 'based on the physician's or medical director's clinical judgment,'" such a claim "cannot be 'false' – and thus cannot trigger FCA liability – if the underlying clinical judgment does not reflect an objective falsehood."  The Court further explained that objective falsehood could be demonstrated where the clinical judgment on which the claim is based contains a flaw that can be demonstrated through verifiable facts, such as:
A certifying physician failed to review a patient's medical records or familiarize himself with the patient's condition before asserting that the patient is terminal;
A physician did not subjectively believe that the patient was terminally ill at the time of certification; or
Expert evidence proves that no reasonable physician could have concluded that a patient was terminally ill given the relevant medical records.
Alone, a reasonable difference of opinion among physicians reviewing medical documentation after the fact is not, however, sufficient in the Court's view to allege falsity.  "A properly formed and sincerely held clinical judgment is not untrue even if a different physician later contends that the judgment is wrong."  To state an FCA claim in the context of hospice reimbursement, then, a relator alleging that a patient was falsely certified for hospice care must identify facts and circumstances surrounding the patient's certification that are "inconsistent with the proper exercise of a physician's clinical judgment.  Where no so facts or circumstances are shown, the FCA claim fails as a matter of law."
After affirming the district court on this issue, the Eleventh Circuit remanded back to the district court the issue of the scope of the evidence on which the government should have been able to rely in making its argument at summary judgment that disputed issues of fact existed (beyond just the difference of experts' medical opinions) sufficient to warrant denial of the district court's post-verdict sua sponte reconsideration of summary judgment on the falsity question.
While the AseraCare case may proceed on remand, this decision demonstrates that a "battle of the experts" (or a battle between a treating physician and a government expert) is, as a matter of law, not enough to prove falsity under the FCA or to impose the FCA's draconian penalties on health care providers and suppliers.  DOJ and relators will have to meet a higher evidentiary burden to prove objective falsity in future cases, which, in our view, preserves the role of and deference to the treating physician in the Medicare program and is consistent with the language, structure, and purpose of the FCA.  Further, AseraCare provides guidance to DOJ in the hospice context as to methods to prove objective falsity.  While those methods might not apply in other provider or supplier contexts, objective falsity would nonetheless be the standard.  Given AseraCare's guidance, our view is that DOJ should not continue to pursue its theory that the government's clinical disagreement with a treating physician can ever be sufficient to prove falsity under the FCA.
We will monitor future developments as this case goes back to the district court for further proceedings.
Authors
Samantha advises clients on regulatory and enforcement matters. She has deep experience handling violations of the federal ant-kickback statute and FCA investigations for clinical laboratories and hospitals.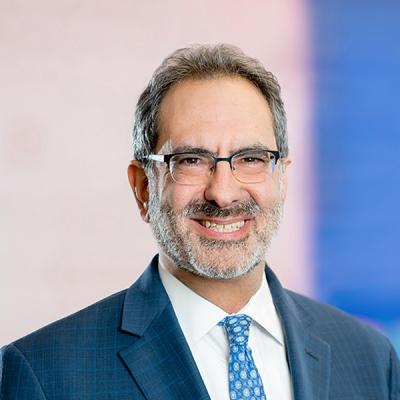 As a former official in the Civil Fraud Section of the U.S. Department of Justice, Larry has deep experience handling FCA investigations and qui tam litigation for industry leading health care clients across the country.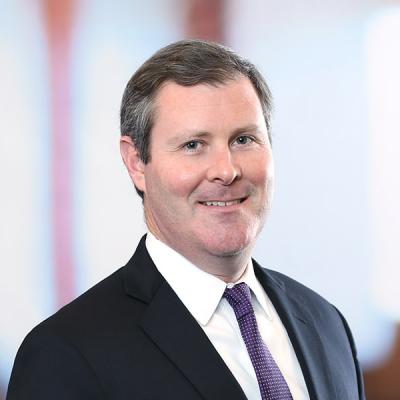 Member / Co-Chair, Health Care Enforcement Defense Practice
Brian P. Dunphy is a member of the Health Care Enforcement & Investigations Group at Mintz. He defends clients facing government investigations and whistleblower complaints regarding alleged violations of the federal False Claims Act. Brian also handles commercial health care litigation.