DOJ Announces the First Open Payments Program / Sunshine Act Enforcement Action
On October 29, 2020, the Department of Justice (DOJ) announced the first publicly-available settlement involving alleged violations of CMS's Open Payments Program, otherwise known as the Sunshine Act.  The $9.2 million settlement resolved allegations that Minnesota-based medical device manufacturer Medtronic USA Inc. violated (i) the Anti-Kickback Statute (AKS) and the False Claims Act (FCA) by paying kickbacks to a South Dakota neurosurgeon, Wilson Asfora, M.D., and (ii) the Open Payments reporting requirements by failing to accurately report payments it made to Asfora to the Centers for Medicare & Medicaid (CMS).
AKS and FCA Allegations
According to the settlement agreement, Medtronic paid for elaborate social events at Carnaval Brazilian Grill (Carnaval), a restaurant Medtronic knew Asfora owned, in order to induce him to use Medtronic's implantable devices.  Asfora allegedly requested that Medtronic pay for the events as business at Carnaval was slow.  Over a nine-year period, Medtronic held over 130 events at Carnaval, paying over $87,000 to Asfora's business.  Medtronic sales employees allegedly falsely certified that the events were for educational content or business meetings, when in fact they were social events to which Asfora invited social acquaintances, business partners, favored colleagues, and potential and existing referral sources.  Of the total $9.2 million settlement, $8.1 million was to resolve allegations that Medtronic's payments for social events at Carnaval were kickbacks in violation of the AKS and FCA.
Open Payments Program Allegations
While this case is yet another example of DOJ's continued vigorous enforcement against pharmaceutical and device manufacturers for alleged kickbacks paid to referring physicians, it is also the first public settlement involving Open Payments violations, despite over six years of Open Payments reporting requirements.  The Open Payments Program requires manufacturers of drugs, biologicals, devices, or medical supplies covered by Medicare, Medicaid, or CHIP to track and report annually to CMS certain payments or transfers of value made to teaching hospitals, physicians, and certain other health care practitioners.  CMS publishes this data in a searchable online database accessible by the general public. The Open Payments Program authorizes the imposition of Civil Monetary Penalties up to $176,000 for non-knowing violations and up to $1,176,000 for knowing violations (both adjusted for FY 2020) per year.
As a manufacturer of medical devices for which Medicare payment is available, Medtronic is required to disclose to CMS both direct and indirect payments or other transfers of value to physicians like Asfora.  Although Medtronic sales employees knew of Asfora's ownership of Carnaval and his requests that Medtronic pay for events at Carnaval, Medtronic only separately reported to CMS the value of the food and drinks that each physician personally consumed at Carnaval, rather than reporting the total amount paid to Carnaval for the event as a payment or transfer of value to Asfora.  Medtronic paid an additional $1.11 million to resolve allegations that it underreported payments in violation of Open Payments.
Open Payments Enforcement Actions in the Future
This case serves as important reminder for manufacturers to ensure their compliance programs are accurately and timely reporting all applicable payments or transfers of value, including indirect payments, to CMS under the Open Payments Program. While this settlement is the first public enforcement action involving Open Payments violations, more enforcement actions may be expected in the near future.  Back in March 2019, the Senate Finance Committee called upon HHS OIG and CMS to investigate Open Payments non-compliance and pursue enforcement.  In the DOJ press release, Brenna E. Jenny, HHS Deputy General Counsel and CMS Chief Legal Officer hinted that more Open Payments enforcement actions may be expected in the near future, stating that "CMS looks forward to continued partnership with the Department of Justice to resolve allegations of manufacturers skirting their Open Payments obligations."  We will continue to monitor and report enforcement activity under the Open Payments Program.
Author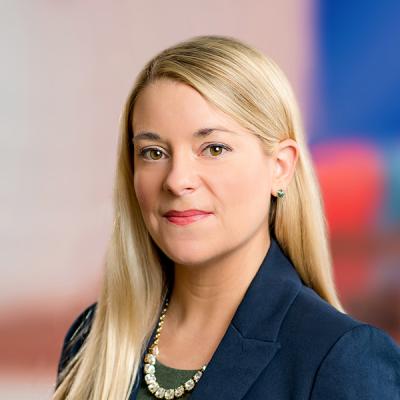 Rachel Yount is a Mintz attorney who focuses her practice on health care industry transactions. Her clients include hospitals, health systems and plans, physician organizations, and pharmacy benefit managers.