The End of the Federal COVID-19 Public Health Emergency is Near: What to Expect as HHS Transitions beyond the Emergency Phase
With less than two weeks left until the end of the federal COVID-19 Public Health Emergency (PHE), which is set to expire on May 11, 2023, the Department of Health and Human Services (HHS) is preparing to transition certain COVID-19 flexibilities. On February 9, 2023, HHS released a COVID-19 PHE Transition Roadmap, which provides guidance on what to expect beyond the emergency phase of the COVID-19 pandemic. While many of the relaxed rules and regulations that helped facilitate an efficient and timely response during the PHE have been permanently signed into law, others, some of which are discussed below, will soon expire.
In its guidance, HHS identified the following flexibilities and programs that will be affected by the end of the PHE:
Certain Medicare and Medicaid Waivers and Flexibilities: Many COVID-19 waivers, such as Section 1135 waivers, that were issued to ensure flexibility in obtaining access to care during the height of the pandemic will be rescinded. 
Coverage for COVID-19 Testing: Coverage for COVID-19 testing will end or be limited. Private insurers will no longer be required to cover the costs of over-the-counter or laboratory COVID-19 testing. Medicare beneficiaries will no longer receive free over-the-counter COVID-19 tests. However, Medicare will continue to cover, without cost-sharing obligations, laboratory-conducted COVID-19 tests ordered by a provider. Medicaid programs will continue to provide Medicaid beneficiaries with free COVID-19 testing through at least September 30, 2024. 
Reporting of COVID-19 Data: HHS will no longer require laboratories to report COVID-19 test results. Currently, the Centers for Disease Control and Prevention (CDC) is urging states to sign voluntary data use agreements to enable the continued sharing of vaccine administration data.
FDA Guidance Documents Affecting Clinical Practice and Supply Chains: The FDA will review and revise, as applicable, each of the several dozen guidance documents published by the FDA during the PHE, including documents related to clinical practice and supply chain issues. 
FDA's Detection of Early Shortages of Critical COVID-19 Related Devices: Manufacturers will no longer need to notify the FDA of (i) the discontinuation of a device or (ii) significant device distribution issues due to manufacturing interruptions. But the FDA has requested that Congress approve an extension of these requirements beyond the end of the PHE. 
Telehealth Prescribing of Controlled Substances without In-Person Interaction: The prescribing of controlled substances to patients without in-person examinations will be restricted. As previously covered by Mintz, the Drug Enforcement Agency proposed rule on prescribing controlled substances via telehealth will require, among other things, for patients to have in-person follow-up examinations to obtain controlled-substance prescription renewals. 
HHS identified the following policies and programs that will be unaffected by the expiration of the PHE: 
COVID-19 Vaccinations and Treatments: While subject to change, COVID-19 vaccinations will continue to be covered by most private insurance plans Medicare without cost-sharing obligations. Similarly, Medicaid will cover COVID-19 vaccinations without cost-sharing obligations through at least September 30, 2024. 
FDA Emergency Use Authorization for COVID-19 Products: The FDA may continue authorizing various medical products and treatments for emergency use. Existing authorizations for COVID-19 products will remain unchanged. 
Medicare and Medicaid Telehealth Flexibilities: As covered under the 2023 Omnibus Appropriations bill (Omnibus Bill), the ability for Medicare beneficiaries to use telehealth services will remain mostly unchanged through December 2024. States will have continued flexibility in covering telehealth services through Medicaid programs in accordance with CMS state-specific guidance on Medicaid telehealth expansion. 
Process for Medicaid Eligibility Redeterminations Will Resume: During the PHE, Medicaid programs received supplemental financial support through the Families First Coronavirus Response Act, which in part required states to maintain continuous enrollment of Medicaid beneficiaries. As part of the Omnibus Bill, effective March 31, 2023, Congress rescinded its financial support and the requirement for states to maintain continuous enrollment. As of April 1, 2023, states began unwinding the continuous enrollment and performing eligibility redeterminations for Medicaid beneficiaries. 
Access to Certain Opioid Use Disorder Treatments: The Substance Abuse and Mental Health Services Administration (SAMHSA) is working to ensure individuals in opioid treatment programs (OTP) can continue to receive (i) buprenorphine by telehealth without first being seen for an in-person examination and (ii) take-home doses of methadone beyond the end of the PHE. SAMHSA will use interim measures to maintain continued access after the end of the PHE while it works on making such access permanent through its proposed OTP regulations.
Other COVID-19 Measures to be Implemented by HHS beyond the End of the PHE
Amendments to the Public Readiness and Emergency Preparedness Act Declaration
During the PHE, the Public Readiness and Emergency Preparedness Act (PREP Act) declaration provided liability protections to certain organizations and providers engaged in  manufacturing, distribution or administrationof COVID-19 vaccinations, testing, or treatments. On April 14, 2023, HHS announced its intent to amend the PREP Act declaration to (i) protect pharmacists, pharmacy interns, and pharmacy technicians from liability that may result from the administration of COVID-19 tests and COVID-19 and seasonal influenza vaccines through December 2024, (ii) continue to provide immunity to pharmacists, pharmacy technicians, and pharmacy interns for dispensing COVID-19 treatments such as Paxlovid and Lagevrio, and (iii) extend liability protections for the provision of COVID-19 countermeasures that are related to federal agreements or that are performed by employees, contractors, or volunteers of the federal government through December 2024.
HHS also notes that the amendment will terminate immunity to (i) non-traditional providers that administer COVID-19 vaccines, such as students or recently retired providers, (ii) licensed providers, pharmacists, and pharmacy interns that administer vaccinations across state lines, and (iii) pharmacists, pharmacy interns, and pharmacy technicians that provide routine childhood vaccinations. The amendment will make no change to the "Test to Treat" program, whereby pharmacists and other providers participating in the program will continue to be immune from liability. 
HHS Bridge Access Program for COVID-19 Vaccines and Treatments Program 
On April 18, 2023, HHS announced the Bridge Access Program for COVID-19 Vaccines and Treatment Programs (Program) which has the primary purpose of maintaining uninsured individuals' access to COVID-19 vaccinations and treatment. HHS will provide support for the existing public sector vaccine safety net. This safety net currently operates through local health departments and Health Resources and Services Administration (HRSA) supported health centers throughout the United States. The CDC will purchase and distribute COVID-19 vaccines and allocate them to the public through its network of 64 state and local health department immunization awardees, who will then re-distribute the vaccines to local health departments and HRSA-supported health centers.
Additionally, the Program creates a $1.1 billion private-public partnership with pharmacies to allow for continued provision of COVID-19 vaccines and treatments. This push to establish these partnerships with pharmacies is likely derived from data that shows that more than two-thirds of adult COVID-19 vaccinations were administered at a pharmacy. The CDC will contract with pharmacy chains (large, small, and locally owned) to provide vaccines and treatments, such as Paxlovid and Lagevrio, at no cost to uninsured persons. Through these contracts, the Program will deliver a per-dose payment to pharmacies that will enable the pharmacies to administer these vaccines and treatments. These agreements will also render pharmacies eligible for one-time base payments for each site that targets an area that has low rates of access and vaccination.
Importantly, pharmacies that participate in the Program will be held to certain expectations. First, pharmacies must provide a certain level of oversight over its program, including obtaining patient attestations that the patient indeed does not have insurance coverage, and it must provide the CDC with periodic facility level data. Additionally, pharmacies must conduct outreach through community partnerships with underserved populations regarding the availability of the COVID-19 vaccine to the underserved patients. However, in establishing this partnership, HHS also steps up to the plate and commits itself to closing the gap on vaccinations and treatment for COVID-19 for the uninsured population.
Conclusion 
Though the PHE expires on May 11, 2023, HHS has demonstrated that preventing and treating COVID-19 still remains a top priority, particularly with respect to patients that are uninsured, Medicare and Medicaid patients, and patients struggling with substance abuse disorder. In the coming months, it will be interesting to see how HHS and its operating divisions navigate COVID-19 following the end of the PHE and observe the impact of these private-public partnerships on COVID-19 vaccination rates.
Authors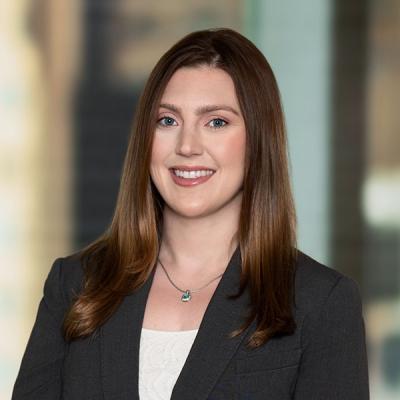 Jeannie Mancheno is an Associate at Mintz who focuses her practice on health care transactional, regulatory, and compliance matters. She represents clients across the health care industry, including hospitals, physician organizations, health care systems, and long-term and urgent care providers.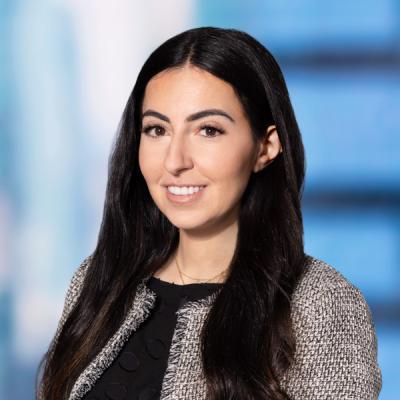 Sophia Temis is an Associate at Mintz who focuses her practice on health care transactions and advising health care organizations on a broad spectrum of regulatory and governance matters. She represents physicians, hospitals, ambulatory surgery centers, and other for-profit and nonprofit health care clients.