Energy & Sustainability Client Feature: Cambrian Innovation, Inc.
This month, we are pleased to feature Cambrian Innovation Inc. (Cambrian), a company that provides distributed wastewater treatment and resource recovery solutions to clients in the industrial sector. Cambrian's products and services enable its clients to pursue more cost-effective and sustainable wastewater management methods across the food, beverage, textile, and pharmaceutical industries as well as the private domestic space, which includes resorts, hotels, and independent communities. At the heart of the company's business model lies the philosophy of circular solutions – solutions emulating nature's circular ecology to create a circular economy – to promote sustainability and economic efficiency in industry.
Recently, Cambrian Founder and Chief Executive Officer Matthew Silver published an article on decentralized wastewater-to-resources solutions for the current water-related crises facing the planet, namely the environmental and economic challenges stemming from aging municipal wastewater infrastructure. Silver describes how decentralized water and wastewater management reduces the cost and energy burden involved in treatment by turning wastewater into a source of value. An innovative biological system like Cambrian's, for instance, can treat wastewater more efficiently than a larger, older municipal system and in the process produce clean water and renewable energy for use on-site. For the industrial sector, the critical environmental benefits of a distributed wastewater treatment network, such as reduced carbon and water footprints, also generate substantial cost savings.
Silver's column highlights the urgent pertinence of Cambrian's products and services to the challenges facing the clean energy space. We are proud to continue working with Cambrian and look forward to a bright future. You can learn more about the company's services and solutions by visiting Cambrian's website.
Authors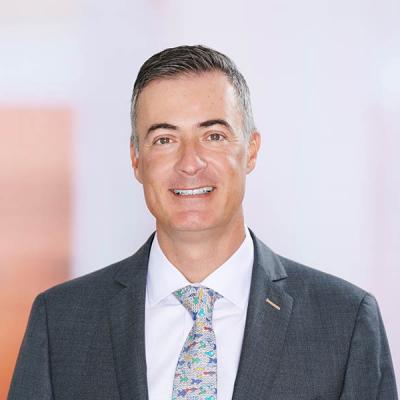 Member / Chair, Energy & Sustainability Practice
Tom Burton has helped to shape the clean energy industry by drawing on his passion for innovation. As a Mintz attorney, Tom counsels investors, entrepreneurs, and Fortune 100 companies. He also guides start-up organizations and accelerators to foster the next generation of energy leaders.
Member / Co-chair, Energy & Sustainability Practice
Sahir Surmeli is a Mintz business counselor who advises companies, boards, entrepreneurs, investment banks, and venture and private equity investors as they build and grow companies. He handles public offerings, 144A and private financings, acquisitions, joint ventures, and strategic partnerships.