MassCEC Upcoming Programs
The Massachusetts Clean Energy Center (MassCEC) is offering a variety of funding programs for businesses to enroll in over the next several months. The programs range in area from research and prototyping to commercialization and growth, featuring valuable opportunities for Massachusetts-based clean energy startups and businesses to both expand and excel. We have seen a wide range of clients and portfolio companies of clients receive valuable grants, investments and guidance from MassCEC. Clean technology enterprises are welcome to apply to the list of program offerings on the MassCEC website.
Application Deadline: October 8, 2019
The Catalyst Program offers grants totaling up to $65,000 for researchers and early-stage companies whose clean energy technologies are in the initial stages of invention. The MassCEC collaborates with the Massachusetts Technology Transfer Center (MTTC) to administer the grants and promote the development of new energy innovations.
The applications are open to both the principal investigators (PIs) of nonprofit research institutions and early stage clean energy companies across Massachusetts claiming less than $1 million in financing. The program is currently accepting applications. Proposals are due on October 8, and finalists will be notified in January 2020 of grant allocations.
Application Deadline: November 12, 2019
InnovateMass provides funding and technological assistance to teams that introduce clean energy technologies that are able to advance the clean energy sector and economy in Massachusetts. Finalists may receive up to $250,000 in grants for project proposals. The program aims to support companies through the difficult stages of steady funding and product commercialization.
Each round of the InnovateMass program also includes a specific Spotlight topic for applicants to consider addressing in their proposals. The current topic of Round VIII-A for Winter 2019 is "Heating Efficiency." Teams must prove that their clean energy technologies have achieved the specified Technology Readiness Level (TRL) 5 rating prior to applying. Each team must also designate a technology developer as the "Lead Applicant" and provide a demonstration site for their product.
Applications Rolling
This program provides up to $500,000 in funding for teams that submit projects that focus upon cost share or adders for prime awards. Applicants also have the opportunity to receive up to $100,000 for academic projects not tied to prime grants that help commercialize clean energy innovations. Small businesses located in Massachusetts are welcome to submit project proposals and budget plans, which will be reviewed on a rolling basis.
IncubateMass
Applications Rolling
Serving as an important resource for those who host water or clean energy startups in Massachusetts, the IncubateMass program awards grants ranging from $25,000 to $150,000 per year. The funding helps to promote any incubator endeavors, such as business development services, infrastructure upgrades, educational workshops, operations and management events, amongst others. All incubators that currently provide programs, services, equipment or space to clean energy and water innovation startups are eligible to apply for the grants.
Investments Program
Applications Rolling
Massachusetts-based clean energy companies may seek financing from the MassCEC. On average, MassCEC contributes $500,000 in equity investments for Seed, Series A and Series B financings, as well as up to $1 million in venture debt investments. Any company that would like to apply may set up a meeting with the MassCEC to pitch their proposal and negotiate a deal.
Applications Rolling
DeployMass assists customers in the public sphere with the process of learning and incorporating new clean energy technologies. The program allows technologies on the Commercially Ready Technologies (CRT) list to be purchased and implemented for public benefit. The two-pronged arrangement first evaluates all new clean energy technologies before later connecting them with viable businesses and customers. Funding will be determined based upon potential products and company size and location.
Accelerator Funding Program
Applications Rolling
The Accelerator Funding Program provides grants ranging from $30,000 to $120,000 toward qualifying accelerator programs and scholarships in the clean energy startup field. In order to receive funding, applicants must highlight their participation in a successful and varied mix of accelerators.
Author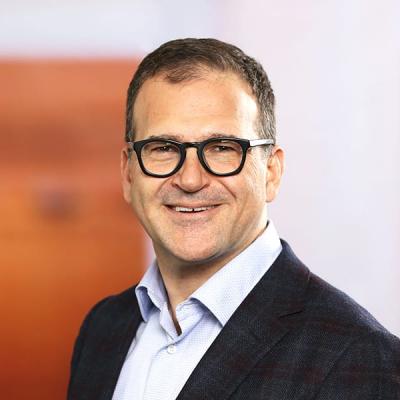 Member / Co-chair, Energy & Sustainability Practice
Sahir Surmeli is a Mintz business counselor who advises companies, boards, entrepreneurs, investment banks, and venture and private equity investors as they build and grow companies. He handles public offerings, 144A and private financings, acquisitions, joint ventures, and strategic partnerships.