Energy & Sustainability Client Feature: Distributed Solar Development
This month, we are excited to feature Distributed Solar Development, a New York–based provider that develops and owns large-scale, custom solar PV and energy storage solutions. Distributed Solar Development (DSD) is transforming the way organizations harness clean energy. With unparalleled capabilities including development, structured financing, project acquisition and long-term asset ownership, DSD creates significant value for its commercial, industrial and municipal customers and partners. Backed by leading financial partners like BlackRock Real Assets and rooted in DSD's founding at General Electric — the company that created the energy industry over 120 years ago — DSD's team brings a distinct combination of ingenuity, rigor, and accountability to every project it develops, manages, acquires, owns and maintains.
Our hearty congratulations to the team at client DSD, which continues to develop and acquire projects across the United States. Over the past two months, DSD has announced the acquisition of multiple community solar projects. In December, DSD acquired a three-project, 17 MW community solar portfolio from Source Renewables, a New York State developer focused on community solar assets. The projects are supported by the New York State Energy Development and Research Authority (NYSERDA) as well as the VDER (Value of Distributed Energy Resources), MW Block and BESS (Battery Energy Storage System) incentive programs. These projects are expected to begin installation this winter and reach commercial operation next summer.
This month, DSD acquired a two-project, 10 MW community solar portfolio in Lenox, NY. Sixty percent of the solar produced will benefit small commercial and residential customers in and around Lenox. The remaining 40% will be harnessed by a large anchor offtaker. Both projects are already 100% subscribed with Blue Wave Solar managing subscriptions.
Jon Morton, Vice President of Acquisitions at DSD, commented: "This acquisition materially increases DSD's New York Community Solar portfolio, which the company will continue to expand in 2021."
Both projects were purchased from a mid-stage development partner. High Peaks Solar of Wynantskill, New York, an experienced contractor in the PV industry and the original greenfield developer of the portfolio, will complete construction. The portfolio is projected to be complete by the end of January.
We are excited to support DSD's continued growth as adoption of distributed renewable energy asset development continues to accelerate across the United States and around the world.
Authors
Member / Chair, Energy & Sustainability Practice
Tom Burton has helped to shape the clean energy industry by drawing on his passion for innovation. As a Mintz attorney, Tom counsels investors, entrepreneurs, and Fortune 100 companies. He also guides start-up organizations and accelerators to foster the next generation of energy leaders.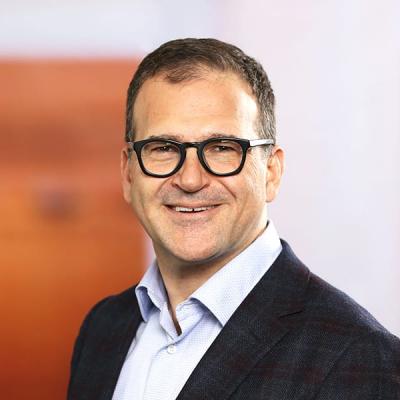 Member / Co-chair, Energy & Sustainability Practice
Sahir Surmeli is a Mintz business counselor who advises companies, boards, entrepreneurs, investment banks, and venture and private equity investors as they build and grow companies. He handles public offerings, 144A and private financings, acquisitions, joint ventures, and strategic partnerships.