Energy & Sustainability Client Feature — Boston Metal
This month we are excited to feature Boston Metal, a company developing technology to fully decarbonize steel production. At the end of January 2023, Boston Metal announced the $120 million first close of Series C fundraising led by multinational steel company ArcelorMittal S.A. (NYSE: MT). Microsoft's Climate Innovation Fund and SiteGround Capital also joined as new investors in this round, alongside current investors.
Boston Metal's patented Molten Oxide Electrolysis (MOE) process is being commercialized to produce both green steel and high-value metals, such as tin and niobium. The Series C funds will expand the production of green steel at the company's pilot facility outside Boston and will support the site selection and preliminary design of its first green steel plant. The new resources will also support the construction and commissioning of a manufacturing facility for high-value metals at the company's Brazilian subsidiary, Boston Metal do Brasil.
Aditya Mittal, CEO of ArcelorMittal, commented, "In Boston Metal, we are investing in a team that has made impressive progress over a relatively short period of time, developing a technology that has exciting potential to revolutionize steelmaking. In our extensive discussions with them, we have been impressed by the passion and vision they have to contribute to the decarbonization of steelmaking. They are an exciting and welcome addition to the XCarb® Innovation Fund's portfolio."[1]
Complementary to the company's work in steel, Boston Metal do Brasil is focused on using MOE to advance the efficiency, sustainability, and profitability of metals production. MOE selectively extracts valuable metals from complex, low-concentration materials that are currently considered waste. This enables miners to reduce the financial and environmental liabilities of slag by leveraging this natural by-product of metal production to create new revenue streams. First earnings from Boston Metal do Brasil are anticipated in 2023.
---
[1] Boston Metal, "Boston Metal Announces $120M Series C Financing Led by ArcelorMittal," Press Release, January 27, 2023.
Author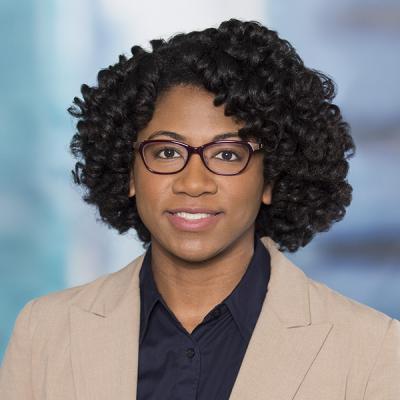 Rachel Gholston is a Mintz attorney who represents early-stage companies, investment funds, and public companies in governance, securities offerings, acquisitions, and compliance matters. For early-stage companies, Rachel represents companies and investors in venture capital financing transactions.