MintzTech Connect Industry News — Spotlight on type:A
type:A began with founder Allison Moss's own daily routine: in pursuit of her passion for clean, safe products, she naturally made clean-beauty swaps in her own personal hygiene regimen. When she decided to switch to a natural deodorant, she tried dozens of brands, only to be disappointed by each one. She knew a better deodorant with stellar performance and safe ingredients was possible; it just needed to be created. Relying on her 18 years of marketing beauty products — for big beauty brands including Estee Lauder, MAC Cosmetics, Lancôme, and L'Oreal Paris and, more recently, for successful indie beauty brands like Jurlique skincare and Beautycounter — she set out to make it happen. She engaged a freelance chemist, took a leap of faith, and started type:A.
Since that beginning, type:A's mission has been to help people lead healthier lives without sacrifice. They offer clean personal care products that have an exceptional user experience, including their core offering: a high-performance, aluminum-free deodorant. This science-driven clean deodorant comes in a tube, swipes on like a stick and has long-lasting odor and wetness protection, all in a formula that aims to be 100% safe and non-toxic. With this product, type:A has raised the bar for safe deodorants, satisfying the needs of consumers where other natural deodorants fall short.
Through its product, type:A is striving to bring clean beauty to the mainstream —– and so far, that effort has been a striking success. Consumers, influencers, media, and investors have had amazing initial responses to the product, and type:A is working fast to capitalize on this momentum. With the support of Mintz, they have raised an extended seed round to fuel these efforts and allow the business to reach its full potential. Soon, they plan to be the go-to brand for safe, effective, and clean personal hygiene products.

Authors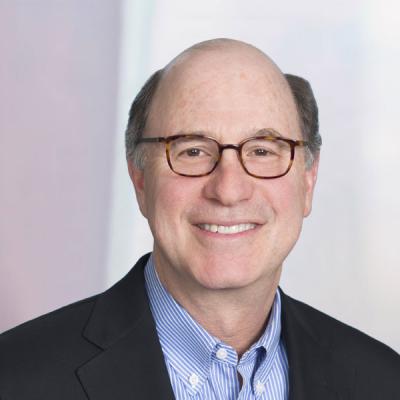 Member / Chair, Technology Practice; Co-chair, Venture Capital & Emerging Companies Practice
Daniel I. DeWolf is an authority on growth companies and serves as Chair of Mintz's Technology Practice Group and Co-chair of the firm's Venture Capital & Emerging Companies Practice. He has worked on pioneering online capital-raising methods. He also teaches venture capital law at NYU Law School.
Samuel Asher Effron assists Mintz clients with venture capital and private equity transactions, helping start-ups with legal and business matters. He has clients in a variety of technology sectors, including video gaming, music, virtual and augmented reality, and consumer electronics.