Commercial Leases in the Age of COVID-19 Part II - A Menu of Options for Landlords and Tenants
Part Two of Our Two Part Series
Practical Challenges.  In part one of our two part series we discussed a number of the menu options that may be available to commercial landlords and tenants to help them protect their businesses during the COVID-19 pandemic, but few of those options we discussed in part one are without their own unique set of hurdles.  Some leases will simply not contain favorable language, and even pursuing a claim based on favorable lease language could result in disputes leading to arbitration or court proceedings, both of which would require significant time and cost with no guarantee of success and may permanently sour the relationship of the parties (which, depending on the remaining length of the lease term, may need to continue for years into the future).  Some parties neglected to obtain business interruption insurance, and others have found it to be largely unhelpful so far due to the common exclusions for COVID-19-like interruptions found in most policies, and the hope that the government may intervene to override those exclusions depends entirely on a very challenging legislative effort being waged in only a handful of states.  Governmental relief programs, while helpful to many, may not be available to everyone and may run out of funding before many landlords and tenants have even submitted applications.  Tenants and landlords might technically have the option of subleasing or assigning leases to third parties to off-load rent liability or to replace tenants who can't pay.  There are, however, practical hurdles to this approach today as well.  With almost everyone sheltering in place at home, few prospective subtenants or assignees (or their brokers) can even visit workspaces to decide whether they might be interested in them.  In addition, most businesses are looking to mitigate expenses right now rather than increase them, which is likely to have an adverse effect on demand for workspace and on market rental rates.
Negotiated Arrangements between the Parties.  Given all these challenges, the most likely option for successfully navigating the COVID-19 interruption for both landlords and tenants is probably for both parties to communicate directly with each other about how their businesses have been impacted and to discuss what negotiated arrangements might be mutually acceptable to both parties going forward.  For example, while not all landlords and tenants are similarly situated, some landlords may consider offering rent deferrals to tenants temporarily to relieve economic strains in the immediate term and ensure that those tenants will be around when the rebound occurs.  This deferred rent might then be repaid by the tenant (perhaps with interest) later over some period of time.  Similarly, some landlords may also consider extending the lease term at different rental rates to effectively recoup deferred rent at the end of a lease term.  These negotiated arrangements will each need to be considered carefully on a case-by-case basis.  Whether such measures are appropriate for any particular circumstance may depend on several factors, including: the perceived financial wherewithal of a particular tenant and the extent to which they are able to demonstrate a need for the deferral; the long term interest of a landlord in keeping certain anchor tenants operating and paying rent after the interruption ends; how much the deferral will cost a landlord in the short term (deferral of rent for smaller tenants, for example, might be easier to accept for landlords than deferral of significant monthly rent paid by larger tenants); whether a landlord has a lender with approval rights over such an arrangement; the reality that there are few replacement tenants in the market right now and landlords may not even be able to show spaces to prospective tenants while shelter in place orders are in effect; and temporary moratoria on commercial evictions as a payment default remedy for landlords.
So far, many landlords seem to be taking a fairly practical approach to this unprecedented interruption to business-as-usual and are at least open to discussing options with their tenants.  In return, landlords are asking tenants to provide them with evidence those tenants are making concerted efforts to obtain relief from governmental programs or insurers and to pass those savings along to the landlord as soon as they are received (perhaps even before a negotiated rent deferral period has expired).  These negotiated temporary deferrals of some or all of a tenant's monetary obligations under a commercial lease could provide much needed relief to tenants and ensure that their businesses are able to weather the COVID-19 storm, and could have the added benefit of providing landlords with the security of knowing that their spaces will not remain empty any longer than is necessary and that their rental steams will continue when the economy begins to recover. 
The above (and those options discussed in part one of our series) are just some of the options commercial landlords and tenants should consider in their efforts to protect their businesses during this COVID-19 crisis, and they are encouraged to explore with their attorneys the extent to which these and others might be available and/or appropriate sources of relief.
Author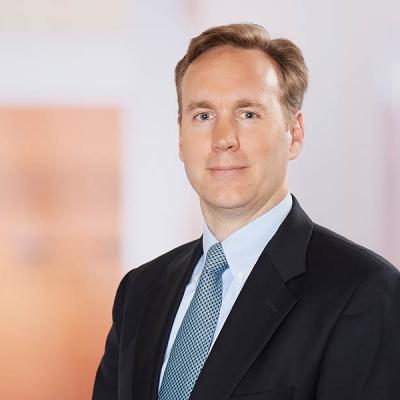 Geoffrey H. Smith is a Mintz Associate who focuses his practice on commercial real estate transactions, including acquisitions, dispositions, leasing, and financing. His clients include property owners, developers, retailers, and tenants involved in real estate developments.