Essential versus Nonessential Construction in the State of New York: Guidance to Real Estate Developers
In accordance with Governor Cuomo's Executive Order 202.6 issued on March 7, 2020, and the Guidance on Executive Order 202.6 issued on March 27, 2020, all non-essential construction is suspended in the State of New York.
However, there are three exceptions:
Emergency construction (e.g., a project necessary to protect health and safety of the occupants, or to continue a project if it would be unsafe to allow remain undone until it is safe to shut the site) inclusive of the following: (a) emergency work ordered by the New York City Department of Buildings ("NYDOB"); (b) restoration of essential services such as heat, hot water, gas, electricity or other utility services; or (c) necessary work that affects the life, health and safety, or a significant number of people;
 
Essential construction: roads, bridges, transit facilities, utilities, hospitals, or health care facilities, affordable housing (or buildings where no less than 30% of the apartments are below-market rate or on projects that include Mandatory Inclusionary Housing)  and homeless shelters; and
 
Work that is limited to a single worker, who is the sole employee/worker on a job site. 
Importantly, if the work is allowed to continue under any of the above exceptions, social distancing must be maintained or such construction must stop. Penalties for non-compliance include fines up to $10,000 per violation.
Additionally, if an owner or contractor is unsure if the project is essential based on the current guidance, the applicant of record for the project (registered design professional on the PW-1) can submit an Essential Construction Request at www.nyc.gov/dobnow for the NYDOB's consideration and response. During this time, work must be suspended except work to secure and maintain the site.
Below are links to helpful resources:
Guidance on Executive Order 202.6 as of March 27, 2020.
https://esd.ny.gov/guidance-executive-order-2026
On March 28, 2020, the Cybersecurity and Infrastructure Security Agency ("CISA"), an agency of the United States Department of Homeland Security issued an advisory memorandum and guidance on the essential critical infrastructure workforce during COVID-19. https://www.cisa.gov/sites/default/files/publications/CISA_Guidance_on_the_Essential_Critical_Infrastructure_Workforce_Version_2.0_Updated.pdf
On March 30, 2020, the New York City Department of Buildings issued guidance to owners and contractors regarding enforcement of Essential v. Nonessential construction. https://www1.nyc.gov/assets/buildings/pdf/essential_vs_non-essential.pdf
On March 31, 2020, the NYDOB released FAQs relating to essential and nonessential construction in New York City during the COVID-19 New York State Emergency. https://www1.nyc.gov/assets/buildings/pdf/covid-19_construction_faqs.pdf
The interpretation and implementation of Governor Cuomo's Executive Order 202.6 is evolving. We will continue to update as necessary, but please contact one of the authors of this article with questions.
Author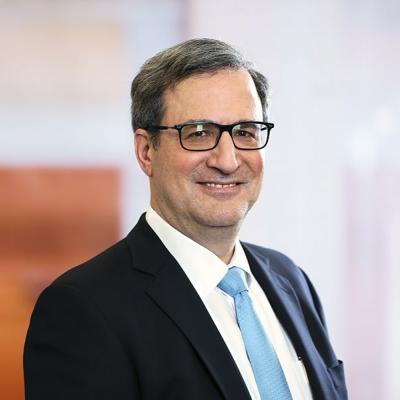 Jeff heads Mintz's Real Estate and Communications practices in New York. He has negotiated thousands of data center leases, master services agreements and colocation agreements, rooftop and cellular antenna leases, inside wiring agreements, and antenna tower leases.