Staffing Company Criminally Indicted for Targeting School Nurses in Wage-Fixing and No-Poach Scheme
The Department of Justice ("DOJ") announced yesterday a criminal indictment returned by a federal grand jury in Las Vegas, Nevada charging a health care staffing company and its former manager of entering into and engaging in a conspiracy with a competitor to allocate and fix the wages of employee nurses in violation of Section 1 of the Sherman Act (15 U.S.C. § 1).
According to the one-count felony indictment filed in the District of Nevada, VDA OC LLC (formerly Advantage On Call LLC) ("Advantage") and "Company A," both health care staffing companies, agreed not to recruit or hire nurses staffed by each other—commonly called a no-poach agreement.  They also allegedly agreed not to raise the wages of their nurses.  No-poach agreements and wage-fixing agreements are per se unlawful under the Sherman Act.  The investigation was a joint effort by the DOJ, the FBI, and the U.S. Attorney's Office for the District of Nevada.
The Clark County School District ("CCSD") provides specialized nursing services for its medically fragile students.  In 2013, CCSD announced a Request for Proposal inviting bids from nurse staffing companies to provide such services to its medically fragile students.  Advantage and Company A each won a contract to provide such services to the school district.  Advantage and Company A were the two primary providers of contract nurses to CCSD.  From around October 2016 to around July 2017, Advantage, along with its regional manager Ryan Hee, and Company A, along with its account manager "Individual 1," allegedly conspired to eliminate competition for the services of nurses by entering into no-poach and wage-fixing agreements with each other.  The indictment cites communications between the companies stating that they "will not recruit" nurses from each other.  One cited email between the companies stated "I am glad we can work together through this, and assure that we will not let the field employees run our businesses moving forward."  Other communications regarding their alleged agreement not to increase wages included an email stating "[i]f anyone threatens us for more money, we will tell them to kick rocks!"
The statutory maximum penalty for a violation of the Sherman Act is 10 years in prison and a fine of $1 million for individuals, and $100 million for corporations.  (The maximum fine can be increased up to twice the gain derived from the violation, or twice the loss suffered by the victims.)
This indictment continues the DOJ's active enforcement against anticompetitive conduct in labor markets over the past few months.  In December 2020, the DOJ brought its first criminal case involving employer wage-fixing.  Our blog post regarding that indictment can be found here.  And in January, the DOJ brought its first criminal case involving no-poach agreements.  Our blog post regarding that case can be found here.
This recent string of criminal indictments demonstrates the antitrust enforcers' commitment to protecting competition related to employment and human resources issues.  Companies and their employees, particularly those involved with recruiting and hiring, must be mindful of the antitrust risks.
If you have any questions about no-poach or wage-fixing agreements, this Viewpoint, or any other antitrust or competition law question, please feel free to contact any of the attorneys listed above.
Authors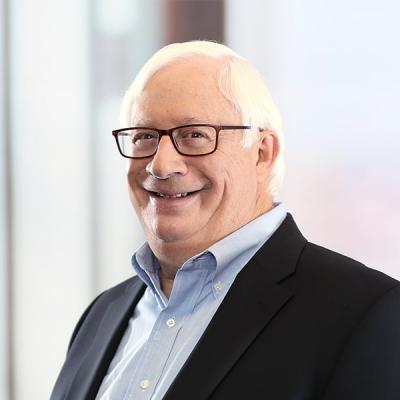 Member / Co-chair, Antitrust Practice
Bruce D. Sokler is a Mintz antitrust attorney. His antitrust experience includes litigation, class actions, government merger reviews and investigations, and cartel-related issues. Bruce focuses on the health care, communications, and retail industries, from start-ups to Fortune 100 companies.
Farrah Short is a Mintz Special Counsel who advises clients on antitrust and competition law, including merger review, competitor collaborations, government investigations, and private class action litigation. She specializes in counseling clients through the Hart-Scott-Rodino merger review process.