AI and Chips: Biden Admin Announces New Export Controls on AI Chips — AI: The Washington Report
Welcome to this week's issue of AI: The Washington Report, a joint undertaking of Mintz and its government affairs affiliate, ML Strategies.
The accelerating advances in artificial intelligence ("AI") and the practical, legal, and policy issues AI creates have exponentially increased the federal government's interest in AI and its implications. In these weekly reports, we hope to keep our clients and friends abreast of that Washington-focused set of potential legislative, executive, and regulatory activities.
This issue covers Biden's recently announced restrictions on the export of AI chips and chip manufacturing equipment to China. Our key takeaways are:
Building off an October 2022 export control measure, the recently announced restrictions expand the list of AI chips that may not be exported to China.
While AI is often associated with software applications, leading-edge hardware is needed to develop certain advanced AI models. High-end chips provide the computing power needed to refine said models.
Along with export controls, the Biden administration's industrial policy on advanced chips will continue to play a crucial role in shaping the development of AI, both in the United States and abroad. 
 
---
New Restrictions on the Export of AI Chips to China
On October 17, the Biden administration announced new restrictions on the export of AI chips and chip manufacturing equipment to China.[1] According to Commerce Secretary Gina Raimondo, the goal of this and previous export controls on AI chips is to limit China's "access to advanced semiconductors that could fuel breakthroughs in artificial intelligence..." The restrictions are set to go into effect on November 17, 2023. Comments may be submitted regarding the rule until December 18, 2023.
While AI is most readily associated with consumer-facing software programs like generative AI chatbots, hardware plays an indispensable role in AI development. In this newsletter, we discuss the policies being pursued by the Biden administration to stimulate the development of high-end chips used to create cutting-edge AI models.
Role of Chips in AI Development
Many, but not all, AI models are developed using a technique called "machine learning." In this process, a computer program is given large amounts of data, often called "training data." Computer scientists then instruct the computer program to "find patterns or make predictions" from the training data.
To improve the accuracy or the usefulness of the model, developers can edit the computer program and direct it to try once again to find patterns and make predictions. This iterative process is called "training." It can take potentially many rounds of training to get an AI model to an acceptable level of accuracy. Even with cutting-edge hardware, the training process can be lengthy and expensive.
The computational demands of training a complex model provide one reason for the importance of powerful chips for AI development. Leading-edge chips provide the computational power to enable the training and operation of AI models at scale and speed. Major technology companies are assembling clusters of thousands of powerful chips to provide the computational power necessary to conduct frontier AI research. To access such computing power, companies can either maintain their own hardware infrastructure or remotely access computing power over the cloud.
Actions on AI Chips Taken by the Biden Administration
The importance of hardware to AI research has led the Biden administration to pursue industrial policy encouraging the development of a secure and productive semiconductor supply chain. In August 2022, President Biden signed the "CHIPS and Science Act of 2022" ("CHIPS Act") into law. The bill aims to "boost American semiconductor research, development, and production" by providing $280 billion in funding, primarily towards R&D.
As detailed by Stanford University's Institute for Human-Centered Artificial Intelligence, many of the programs established by the bill have likely ramifications for the development of advanced AI chips.
The CHIPS for America Fund allocates $50 billion over five years to the Department of Commerce to develop "domestic manufacturing capacity" for chips, among other programs.
The CHIPS Act allocates $16.5 billion to the Department of Energy for "R&D on AI and machine learning, advanced energy and industrial efficacy technologies, high performance computing, and other areas."
The bill also instructs the director of the National Institute of Standards and Technology to "carry out activities… supporting measurement research and development for advanced computer chips and hardware designed for artificial intelligence systems…"
The Biden administration has paired an energetic promotion of America's domestic chip industry with increasingly broad restrictions on AI chip export to China. The October 17, 2023, restrictions are an update to October 2022 export control measures that saw "the PRC's ability to obtain advanced computing chips, develop and maintain supercomputers, and manufacture advanced semiconductors" restricted.
The effectiveness of these export control measures is based on the fact that the "production of advanced SME [semiconductor manufacturing equipment] is dominated by a handful of firms in the United States, Japan, and the Netherlands, and the technology is highly complex, such that competitors face steep challenges to developing advanced SME." But while these export controls restrict China's ability to directly access certain powerful semiconductors, there's still a means by which entities in China can access the computing power needed to develop advanced AI models: the cloud.
As discussed earlier, developers can either maintain their own hardware infrastructure or remotely access computing power over the cloud. Given this possibility, the Department of Commerce is reportedly considering restricting the ability of entities in China to access cloud computing power for AI development. As put by Under Secretary of Commerce for Industry and Security Alan Estevez, "Cloud-based technologies are already fairly ubiquitous. […] Now, AI itself is also fairly ubiquitous. The concern is...AI in the future will probably command and control military logistics…we want to make sure that we are controlling the use."
Along with the Department of Commerce, Congress is also considering the application of cloud restrictions on China. Representative Jeff Jackson (D-NC-14) introduced a bill in July that would prohibit US persons and subsidiaries from "providing support for the remote use or cloud use of any integrated circuit listed under Export Control Classification Number 3A090 and 4A090 of the Export Administration Regulations by an entity located in the People's Republic of China or Macau."
A potential stumbling block to the adoption of restricting China's access to cloud computing power is effectiveness. As discussed earlier, relatively few firms possess the know-how to produce advanced SME and advanced semiconductors. Contrastingly, Department of Commerce restrictions on the use of cloud computing power could presumably only operate on US-based entities. Under such restrictions, any entity based outside of the United States possessing sufficient hardware would likely still be able to offer cloud computing services to entities based in China.
Conclusion
While the computing power of an average smartphone suffices to access high-end AI applications, the creation of powerful AI models relies on cutting-edge hardware, especially semiconductors. This being the case, the Biden administration's industrial and export control policy on advanced AI chips will continue to play a crucial role in the development of AI, both in the United States and globally.
We will continue to monitor, analyze, and issue reports on these developments.
---
[1] Along with the expanded restriction on chips to be exported to China, the Department of Commerce also announced updates to the "PRC-wide licensing requirements imposed in the October 7, 2022, rule" and additions to the Entity List of "two PRC entities and their subsidiaries…involved in the development of advanced computing chips that have been found to be engaged in activities contrary to US national security and foreign policy interests."
Authors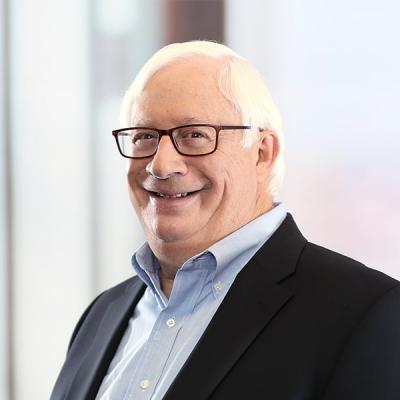 Member / Co-chair, Antitrust Practice
Bruce D. Sokler is a Mintz antitrust attorney. His antitrust experience includes litigation, class actions, government merger reviews and investigations, and cartel-related issues. Bruce focuses on the health care, communications, and retail industries, from start-ups to Fortune 100 companies.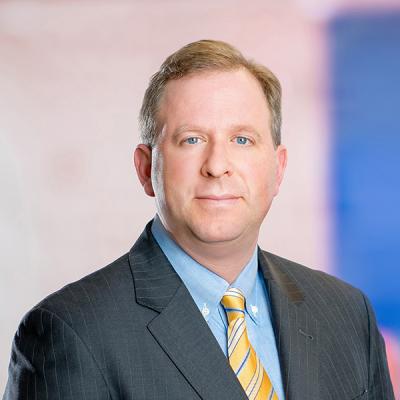 ML Strategies - Executive Vice President & Director of Operations
Alexander Hecht is Executive Vice President & Director of Operations of ML Strategies, Washington, DC. He's an attorney with over a decade of senior-level experience in Congress and trade associations. Alex helps clients with regulatory and legislative issues, including health care and technology.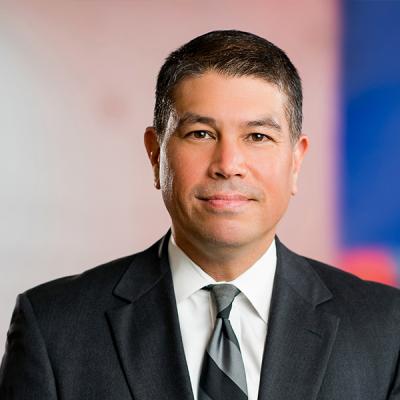 Christian Tamotsu Fjeld is a Vice President of ML Strategies in the firm's Washington, DC office. He assists a variety of clients in their interactions with the federal government. Raj Gambhir
Raj Gambhir is a Project Analyst in the firm's Washington DC office.