Part Six of the COVID-19 Roadmap Series: Reporting to Work
As we continue to plan and prepare for the reopening of businesses, Part Six of our Roadmap series examines the when, what, where, and how of returning to work. Given the many considerations this process entails, we encourage employers to begin engaging with these issues now and to consult with counsel so that plans are in place and the groundwork is laid for the eventual reopening of the workplace, whenever that may be.
Assessing Staffing Levels
One of the first considerations employers will need to face is whether they will try to bring employees back at the staffing levels that existed prior to the COVID-19 pandemic. This determination may be confined by governmental directives that permit only a certain percentage of workers to return to work at a given time. Below are some of the questions that employers will need to ponder in order to determine appropriate staffing levels when returning to work:
What are the essential functions of our business?
Which bands of employees, departments, and shifts are necessary to the first phase of reopening?
How many employees from each department/shift are reasonably required to perform the essential business functions?
Are there essential functions that can be performed remotely and other essential functions that must be performed onsite at the workplace?
How can we determine which employees are ready and able to return to work?
Should we take measures (such as surveying or outreach to employees) to inquire whether employees have impediments to returning to work?
What screening procedures will we take to ensure the safety of employees who are reporting back to work?
How much time and notice will we need to provide employees before requiring them to report back to work, to allow them to make appropriate arrangements for childcare and other responsibilities?
One of the guiding factors employers should consider as they make staffing level decisions is whether some employees can continue to telework instead of coming into the workplace. While there may be multiple considerations surrounding this analysis, employers should prioritize bringing back those employees who cannot telework and therefore must perform their jobs onsite, while allowing those employees who have demonstrated the ability to telework efficiently to continue doing so. In doing so, however, employers should be mindful to base these decisions on objective factors such as business needs and the nature of the employee's job duties, and not on favoritism or other factors that could result in claims of discrimination.
Modifying Schedules
In conjunction with determining appropriate staffing levels, employers will also need to consider what work schedule(s) may be appropriate in the new, post-COVID workplace. Some considerations that should be taken into account when deciding how to schedule employees' returns to work are:
What are the differing functions and roles of employees (e.g., are they client-facing or do they provide services at specified hours, such as in retail or customer service operations)?
Is there flexibility as to when employees can perform their jobs?
Can the physical workplace accommodate the staffing levels of the business all at one time?
Should the business implement multiple shifts so that employees do not all arrive and depart from work at the same time?
How will you handle requests for alternative schedules (e.g., employees who have childcare or other caregiver obligations)?
Many of these issues dovetail with those that employers will face when determining staffing levels, and employers will need to maintain some flexibility in order to accommodate employees with different needs related to scheduling. Many of these accommodations may be governed by federal, state, and local anti-discrimination statutes and leave laws. Employers should endeavor to implement a uniform approach to handling employee staffing levels and scheduling, but should also be prepared to consult with counsel on questions raised by unique employee situations.
Recalling Employees from Furloughs
Many employees have been furloughed during the COVID-19 pandemic and may be recalled to work as a result of businesses reopening. When recalling employees from furlough, employers should ensure compliance with all employment-related laws, including anti-discrimination laws, leave laws, and wage and hour laws. For example, employers should work with counsel when determining who to recall from furlough to ensure that all decisions are made based on legitimate business needs and are not discriminatory in any way. This analysis includes complying with more protective local laws, such as those in New York City, which protect caregivers from any discriminatory treatment.
Employers should draft a communication to employees who they will recall from furlough letting them know the date that they are expected to return to work, their anticipated work schedule, the job duties they will perform, their rate of compensation, and any information that must be provided by the employee prior to their return to work (e.g., whether they have been diagnosed with COVID-19 or are experiencing any symptoms). Additionally, employers should designate and identify a point of contact who employees can communicate with regarding any return-to-work issues. It is likely that there will be an increased dialogue between the employer and employees who are returning to work regarding various issues and concerns that employees may have, so employers should be prepared to address employees' questions and concerns.
In certain instances, furloughs lasting more than six months or furloughs that are subsequently converted into permanent layoffs may trigger an employer's obligations under the federal Worker Adjustment and Retraining Notification Act ("WARN") or state equivalents. Whether WARN is triggered will depend on multiple factors including the employer's size, the number of employees impacted in the affected location, and the timing of the furloughs and/or layoffs.  In these situations, employers should work with counsel to conduct an appropriate analysis and to determine if any exceptions may apply. 
Planning for Commuting Issues
Finally, one of the most important logistical issues to consider is how employees will actually get to the workplace once the business reopens. Employers that have offices located in densely populated areas will need to approach this differently from those located in rural or suburban areas where employees can drive to work. In cities like New York, Boston, and Washington D.C., where many employees rely on public transportation to commute to work, employers may need to take creative approaches to ensuring that employees can travel safely to and from work. Some of the options that employers may consider include:
Temporary relocating office space to less populated areas;
Creating smaller satellite offices in suburban locations to minimize travel and reduce the number of employees in a single office;
Providing subsidies to encourage employees to drive to work (e.g., rental car and/or gas mileage reimbursements, or parking reimbursement);  
Creating company-provided ride share programs to take employees to and from work; or  
Providing personal protective equipment (PPE) for employees who need to travel on public transportation.
Parting Thoughts & More to Come
While it may be impossible to plan for everything the future holds, and while it may be daunting to consider the myriad questions that will surely arise when businesses do reopen, there is value in contemplating these issues now. Taking the time now to consider how the business wants to approach reopening will increase preparedness and lay the groundwork for implementing plans more quickly and efficiently when that day eventually comes.
In coming installments of our Roadmap Series, we will highlight a number of compliance issues employers may encounter in the coming months, including addressing employees' physical and mental well-being, avoiding wage and hour pitfalls, and handling leave management issues. 
Find more information from Mintz's COVID-19 Roadmap Series here:
Preparing for the New Workplace Paradigm Series: a Roadmap for Employers in the Time of COVID-19
Author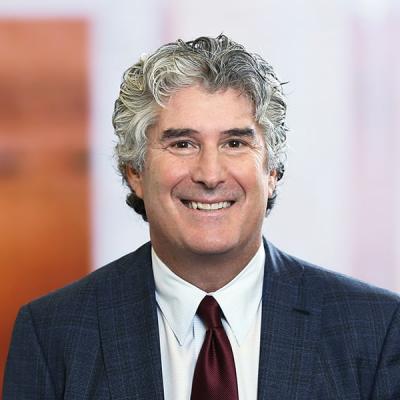 Andrew is a seasoned transactional attorney who advises public and private companies, as well as C-Suite and business executives, on a broad range of sophisticated compensation matters.