The CDC Warns Against Using Antibody Testing Results to Make Workplace Decisions
This week, the Centers for Disease Control and Prevention (the "CDC") released interim guidelines addressing COVID-19 antibody testing. The CDC expressed concerns about the current accuracy of antibody testing and advised businesses against using the results of antibody testing (also known as serologic testing) to make any decisions about returning workers to the workplace.
Although the guidance notes that antibodies may offer some protection from reinfection and may decrease the likelihood that an individual infects others, the CDC has determined that there are myriad issues with the effectiveness of current antibody testing, including widespread false positive results. The CDC guidance states that "additional data are needed before modifying public health recommendations based on [antibody] test results, including decisions on discontinuing physical distancing and using personal protective equipment." The CDC also recommends that even if individuals have tested positive for COVID-19 antibodies, they should continue to take precautionary measures (such as wearing facemasks) to prevent the spread of infection.
As the U.S. Equal Employment Opportunity Commission ("EEOC") has not weighed in on this issue to date, it is still unclear whether employers' use of antibody testing to inform workplace return decisions might implicate the Americans with Disabilities Act ("ADA") or other discrimination laws.  But given the direct affirmative guidance from the CDC, employers should continue to refrain from using antibody or serologic testing results to determine which workers may return to the workplace.
For more information on COVID-19 testing and screening considerations in the workplace, see Part Five of our COVID-19 Roadmap Series.
Author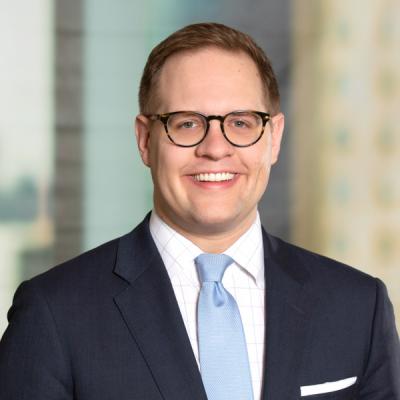 Corbin Carter is a Mintz attorney who litigates all types of employment disputes before federal and state courts and counsels clients on compliance with federal, state, and local employment laws.