OSHA Updates COVID-19 Recordkeeping Guidance
On May 19, 2020, the Occupational Safety and Health Administration ("OSHA") issued new interim guidance on recordkeeping for COVID-19 cases in the workplace.  Effective May 26, 2020, this guidance supersedes the April 10, 2020 guidance and supplements OSHA's March COVID-19 guidance on safeguarding the workplace against virus-related threats. We examine OSHA's recommendations on both fronts below.
New Guidance on Recordkeeping Requirements & COVID-19
OSHA recordkeeping requirements now mandate that COVID-19 is a recordable illness, and employers should record cases in their OSHA 300 log if all of the following conditions are fulfilled:
The case is a confirmed diagnosis of COVID-19 as defined by the CDC;
The case is "work-related," which in OSHA regulations means if an event or exposure in the work environment either caused or contributed to the resulting condition or significantly aggravated a pre-existing injury or illness; and
The case involves one or more of the general recording criteria specified by OSHA regulations, which are cases that involve one or more of the following: death, days away from work, restricted work, transfer to another job, medical treatment beyond first aid, loss of consciousness, or a significant injury or illness diagnosed by a physician or other licensed healthcare professional.
Note that certain low-risk industries and employers with ten or fewer employees are exempt from maintaining an OSHA 300 reporting log, and need only report work-related COVID-19 illnesses that result in fatality or an employee's in-patient hospitalization. However, because it is impossible to know whether and how serious a COVID-19 infection will become, even employers exempt from OSHA's recording obligations are encouraged to conduct and document the work-relatedness assessment below.
OSHA requires employers to attempt to determine if COVID-19 cases are work-related, but recognizes that determining the work-relatedness of cases is difficult. OSHA is exercising its enforcement discretion to determine if employers have complied with this obligation by assessing the following factors:
1. The reasonableness of the employer's investigation into work-relatedness:
Employers, even larger employers with more resources, do not have to undertake extensive medical inquiries to determine the work-relatedness of a COVID-19 case. Instead, OSHA recommends taking the following steps in a work-relatedness inquiry:
Ask the employee how they believe they have contracted the virus.
Discuss with the employee any work or out-of-work activities that may have led to the illness, while respecting their privacy.
Review the employee's work environment for potential exposure to the virus. This review should take into account if other workers in that environment have contracted COVID-19.
2. The evidence available to the employer:
This means the evidence reasonably available to the employer at the time the work-relatedness determination is made. OSHA does not further define what "reasonably available" means in this context. However, judging from OSHA's guidelines on the work-relatedness inquiry, in this context reasonably available is probably what the employer can learn from talking to the affected employee and reviewing the employee's work environment. Evidence available only after an extensive inquiry is probably not reasonably available.
If the employer later learns more information related to the illness, that will also be taken into account when determining the reasonableness of the determination.
3. The evidence that a COVID-19 illness was contracted at work:
The employer should take into account all reasonably available evidence, as described above.
The employer should consider possible sources of exposure. For instance, an employee's COVID-19 illness is probably work-related if:

Several cases develop among co-workers who work closely together.
The case developed after lengthy, close exposure to a customer or client who also has a confirmed COVID-19 case.
The employee's work brings them into close and frequent contact with the public in a locality with ongoing community transmission.

The employer should always consider if there is an alternative explanation, or more than one source of exposure.
An employer that makes a reasonable and good faith inquiry in accordance with these factors and still cannot determine whether it is more likely than not (a more than 50% chance) that exposure at the workplace caused the COVID-19 case does not need to record the illness. Recording an incidence of COVID-19 in which workplace exposure likely played a causal role does not itself mean that the employer has violated an OSHA standard. However, violating OSHA recordkeeping requirements can carry a penalty of $1,000 per violation for each year that incorrect or incomplete records are maintained.
Employers should not simply record every case of COVID-19 as work-related without basis, since that could also lead to a penalty for keeping incorrect records. The most important action an employer can take to ensure good recordkeeping practices is to prioritize a thorough work-relatedness inquiry, using the steps outlined by OSHA above, and record the process so OSHA can see that the inquiry was reasonable and in good faith, and that the determination of the work-relatedness of the COVID-19 case was based on the inquiry's findings.
OSHA also issued an Updated Enforcement Response Plan on May 19, 2020, which details the agency's latest enforcement structure in response to the COVID-19 situation. In broad strokes, the agency will be returning to its normal inspection planning policy in geographic areas in which the spread of COVID-19 has significantly decreased, while continuing to prioritize reported cases. In areas where there is still sustained elevated community transmission, or a resurgence of transmission, OSHA will exercise its discretion, considering available resources, to prioritize COVID-19 fatalities and imminent danger exposures for inspection. Particular attention will be given to high-risk workplaces, such as hospitals and other healthcare providers treating COVID-19 patients, and workplaces with a high number of complaints or known cases of the virus.
Guidance on Safeguarding Workplaces During COVID-19
OSHA's recordkeeping guidance comes on the heels of its March COVID-19 guidance on safeguarding the workplace, which addressed steps businesses can take to keep their workplaces safe during the pandemic. This guidance does not create new legal obligations, but it provides helpful information and advice on measures employers can take to limit the risk of exposure and infection for their employees, and how to respond if an employee does become ill. It is a good resource for companies that want to check their current COVID-19 workplace plan against OSHA's advice to identify areas for improvement.
The guidance outlines detailed suggestions for workplace practices and policies depending on the risk exposure level of your employees. Four levels of risk exposure are identified, ranging from Very High – for those employee with a high potential for exposure, such as doctors or healthcare personnel who have direct contact with COVID-19 patients – to Lower Exposure Risk – workplaces which do not involve frequent contact with the public or COVID-19 patients. For each level of risk exposure, OSHA details the physical and administrative controls and other practices employers can implement to best manage the risk of exposure and protect their employees.
At a minimum, OSHA recommends that all employers develop an infectious disease preparedness and response plan, and stay informed of the latest guidance to keep the plan up to date. Employees should be encouraged to practice good hygiene practices such as thorough and frequent hand-washing, and covering coughs and sneezes. Sick employees should be strongly encouraged to remain or go home. Employers' preparation should include appropriate policies to allow remote working or flexible work hours if possible, and prompt identification and isolation of employees who display signs or symptoms of COVID-19. In addition, OSHA advises employers to keep their employees apprised as to the steps being taken to protect them, and to provide information on relevant policies such as sick leave and remote work. For higher levels of exposure risk, OSHA provides more specific guidance on appropriate personal protective equipment, engineering and administrative controls, and safe work practices that can be used to protect at-risk workplaces.
While the OSHA guidance on safeguarding workplaces is not binding, it is a valuable resource for employers looking to protect their workplaces during the COVID-19 outbreak.
For a more in-depth look at the issues employers face in reopening their workplaces, you can access Mintz's COVID-19 Reopening Roadmap Series here:
Preparing for the New Workplace Paradigm Series: a Roadmap for Employers in the Time of COVID-19
Author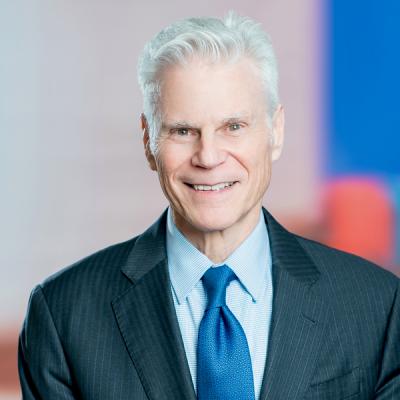 Member / Chair Emeritus, Employment, Labor & Benefits Practice
David Barmak is an experienced trial lawyer at Mintz who focuses his practice on employment law and HR issues. He litigates cases in federal and state courts and arbitrations across the country. David counsels clients on compliance and employee relations issues and risk reduction options.