Supreme Court Rules That Title VII Protects LGBTQ Employees
In a landmark opinion, the U.S. Supreme Court ruled that Title VII of the Civil Rights Act of 1964 protects gay, lesbian, and transgender employees from employment discrimination.  The Court's holding will have major implications for employers and LGBTQ employees in dozens of states where state and/or local law do not already prohibit discrimination on the basis of sexual orientation or transgender status.
Mintz is proud to have authored a pro bono amicus brief in support of Plaintiff Aimee Stephens, the lone transgender employee in the three consolidated cases.  Mintz worked alongside nearly 40 leading scholars in the law and history of transgender rights, in coordination with GLAD (GLBTQ Legal Advocates & Defenders) and Freedom for All Americans. 
Title VII Prohibits Sexual Orientation and Transgender Status Discrimination
The Court's 6-3 majority opinion in Bostock v. Clayton County, Ga., authored by Justice Gorsuch, provided a sweeping affirmation that the text of Title VII — the federal statute prohibiting employment discrimination on the basis of "sex," among other protected categories — protects gay, lesbian, and transgender employees from workplace discrimination. It resulted from three distinct cases.  Two of the three consolidated cases regarded Title VII's application to "sexual orientation" discrimination: Bostock v. Clayton County (No. 17-1618) from the Eleventh Circuit (Georgia), and Altitude Express, Inc. v. Zarda (No. 17-1623) from the Second Circuit (New York).  In both of those cases, employers fired gay employees because of the employees' sexual orientation – that is, an individual's sexual identity in relation to the gender to which they are attracted (e.g., homosexuality, bisexuality, heterosexuality).  A third case, R.G. & G.R. Harris Funeral Homes, Inc. v. EEOC (No. 18-107) from the Sixth Circuit (Michigan) focused on protection for transgender employees.  In that case, a transgender woman was fired by her employer after (and the employer admitted, because) she revealed her transgender status (an individual's sense of personal identity and gender that does not correspond with their birth sex).  
The Court held these employment actions violated Title VII: "The statute's message for our cases is equally simple and momentous: An individual's homosexuality or transgender status is not relevant to employment decisions.  That's because it is impossible to discriminate against a person for being homosexual or transgender without discriminating against the individual based on sex."  
The majority's opinion builds off prior cases recognizing that "sex" discrimination can occur when other conduct is "inextricably bound up with," and therefore, could not happen without relying on one's "sex."  For example, "sexual harassment," which is not explicitly detailed in the text of Title VII, has long been recognized as a form of discrimination on the basis of "sex".  The Court also provided examples for motherhood discrimination and statistical discrimination. Bostock appears to be the next extension of this concept.
The Court conceded that "[t]hose who adopted [Title VII] might not have anticipated their work would lead to this particular result. . . . [b]ut the limits of the drafters' imagination supply no reason to ignore the law's demands."  The Court continued: "When the express terms of a statute give us one answer and extratextual considerations suggest another, it's no contest.  Only the written word is the law, and all persons are entitled to its benefit."  Disagreeing with the majority, Justice Alito (joined by Justice Thomas), and Justice Kavanaugh each issued lengthy dissenting opinions.
Other Important Employment-Related Legal Developments from the Court's Opinion
The Court provided other important guidance in its decision today:
The decision appears to reaffirm that sex stereotyping (i.e. mistreatment because of an employee's non-adherence to masculine or feminine standards) can help support a sex discrimination claim: "[A]n employer who fires both [a woman] and [a man] for failing to fulfill traditional sex stereotypes doubles rather than eliminates Title VII liability."
The Court's analysis focused on the application of "but-for" causation in these three cases and confirmed that an event may have multiple "but-for" causes, which is exactly what permitted the outcome here.  Indeed, the Court appeared to interpret Title VII's "because of [sex]" clause to contain two "but-for" causes: (1) sexual orientation/transgender status; and (2) sex – while both are different concepts, the former definitively triggers the latter: "We agree that homosexuality and transgender status are distinct concepts from sex.  But, as we've seen, discrimination based on homosexuality or transgender status necessarily entails discrimination based on sex; the first cannot happen without the second."
Though the Court's opinion focused on "but-for" causation, the Court also noted that its reliance on the "but-for" standard did not foreclose the use of "motivating factor" causation for Title VII cases: "Under the [motivating factor] standard, liability can sometimes follow even if sex wasn't a but-for cause of the employer's challenged decision.  Still, because nothing in our analysis depends on the motivating factor test, we focus on the more traditional but-for causation standard that continues to afford a viable, if no longer exclusive, path to relief under Title VII."
Equal Opportunity Discriminator/Harasser Defense:
The Court's opinion also confirmed the limitations of the so-called "equal opportunity harasser" Title VII defense which could allow an employer to avoid liability by showing that a supervisor's conduct was equally abusive to everyone in the workplace without regard to sex.  The Court noted that so long as the employer intentionally mistreats an individual homosexual or transgender employee in part because of that individual's sex, it violates the law even if the employer is willing to subject all male and female homosexual or transgender employees to the same mistreatment.
Congressional Inaction & Statutory Interpretation:
Addressing portions of the dissents from Justices Alito and Kavanaugh, the majority's  opinion notes that Congress's failure to pass amendments that would have specifically protected sexual orientation or transgender status is of no import, stating simply: "speculation about why a later Congress declined to adopt new legislation offers a 'particularly dangerous' basis on which to rest an interpretation of an existing law a different and earlier Congress did adopt."  This dicta could affect statutory interpretation analyses going forward in instances where a legislative body's inaction or choice not to amend legislation is offered as evidence of a particular meaning.
Key Employer Considerations
Today's decision will have immediate consequences for many employers.  Currently, state anti-discrimination laws in 27 states – including Arizona, Florida, Georgia, Ohio, Pennsylvania, and Texas – do not prohibit discrimination on the basis of sexual orientation or transgender status.  Wisconsin prohibits sexual orientation employment discrimination but does not afford the same protection for transgender individuals.  The Supreme Court's decision today means that employers covered by Title VII nationwide (those employers with fifteen or more employees) could now face liability under Title VII for taking any employment actions on the basis of sexual orientation or transgender status or allowing harassment of any employees because of those characteristics.  Of course, many employers in states without explicit LGBTQ protections already protect against LGBTQ discrimination voluntarily through more expansive employer policies.  
To the extent employers' anti-discrimination policies and EEO training programs exclude gay, lesbian, or transgender individuals from protection, employers should immediately update these policies and programs (especially those who have annual statutory training requirements).  Employers should ensure that all company policies and decisions comply with these new realities.
Next, employers should think about the import of this decision on concepts of gender more generally, of which "sex" is but one part.  The justices hinted that one may expect similar outcomes with respect to decisions made on the basis of gender, such as with respect to gender identity, gender expression, and so forth. As Justice Alito noted in his dissent, the majority's opinion does not acutely define the contours of "transgender status," which it renders protected under Title VII. Many states that have explicitly prohibited discrimination on the basis of "gender identity" or "gender expression," in addition to mistreatment of transgender individuals, have differentiated between these terms. The majority opinion implies, but does not directly posit, that "gender identity" specifically is protected (if that term is considered separate and apart from "transgender status"), and this may be an issue that is further litigated.
Finally, the sweeping nature of the decision may mean that Bostock is but the beginning of a much larger shift in the legal landscape.  The expansive decision could implicate a wide variety of issues, including:
Restrooms and other gender-specific facilities (e.g. will employers or places of public accommodation that deny transgender individuals the use of their chosen restroom face liability?);
Mandated healthcare benefits (e.g. does the prohibition of "sex"-based disparities in other statutes such as the Affordable Care Act require insurers to cover sex reassignment surgeries?);
The permissibility of "sex"-based decision-making in educational settings under Title IX (e.g. will transgender individuals be able to successfully pursue Title IX claims relating to housing or sports segregations?);
The scope of religious liberty claims (e.g. may healthcare providers subject to non-discrimination measures claim religious objections to sex reassignment surgeries?);
The impact of a broad definition of "sex" on 14th Amendment Equal Protection Clause claims (e.g. will policies addressing sexual orientation and transgender status be subjected to the "heightened" standard of constitutional review used to examine sex-based claims?); and
Myriad other considerations that relate to "sex" used in various statutes or regulations.
But the majority sidestepped this for now, noting:
"What are these consequences anyway?  The employers worry that our decision will sweep beyond Title VII to other federal or state laws that prohibit sex discrimination.  And, under Title VII itself, they say sex-segregated bathrooms, locker rooms, and dress codes will prove unsustainable after our decision today. But none of these other laws are before us; we have not had the benefit of adversarial testing about the meaning of their terms, and we do not prejudge any such question today.  Under Title VII, too, we do not purport to address bathrooms, locker rooms, or anything else of the kind. The only question before us is whether an employer who fires someone simply for being homosexual or transgender has discharged or otherwise discriminated against that individual 'because of such individual's sex.'"
Pronouncements on these related issues may come another day. But for now, yesterday's decision proved to be a significant day for LGBTQ protections, the Supreme Court's history, and the employment law world.
Authors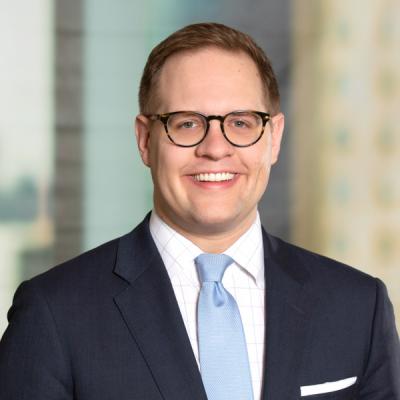 Corbin Carter is a Mintz attorney who litigates all types of employment disputes before federal and state courts and counsels clients on compliance with federal, state, and local employment laws.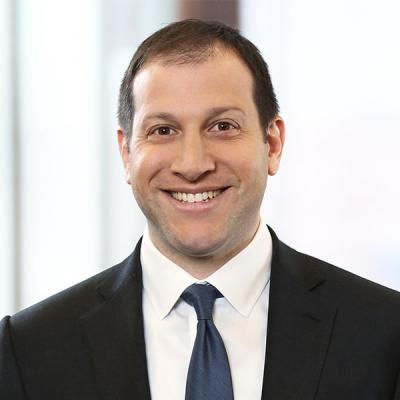 Member / Chair, Employment, Labor & Benefits Practice
Michael Arnold is Chair of the firm's Employment, Labor & Benefits Practice. He is an employment lawyer who deftly handles a wide array of matters.