Statutory – not Shareholder – Activism: Governor Newsom Signs California's Diversity Mandate into Law
California has enacted the nation's first diversity mandate for public company boards.  As we previously reported, the new law (AB 979) builds upon California's first- in-the nation statutory gender mandate for public company boards.
What California-Based Public Company Boards Must Do Now
California-headquartered public companies must comply with the new diversity mandate by filling some board seats with individuals from underrepresented communities by the end of 2021. Here is where good board governance meets the law's diversity mandate.
Audit Existing Refreshment Practices
Boards should audit existing board refreshment practices now, including reviewing past successes (and mistakes) regarding sourcing female and diverse candidates. Boards may wish to pivot their practices to expand their reach to underrepresented communities by, for example, asking existing board members to volunteer through local or national community organizations or through mentoring of businesspeople who have an interest (and as yet undeveloped talent) in board service.
Modify Refreshment Policies
In addition to providing specific and focused guidance for professional board recruiters, boards might consider implementing versions of the "Rooney rule" which requires boards to consider candidates from different backgrounds, genders, and races for every open board seat.  Boards might also consider engaging recruiters who have a track record of producing qualified candidates from new and non-traditional markets.
Focus on Recordkeeping, Education and Reporting
The new law will require updated recordkeeping to track the data concerning the gender and racial makeup of individuals filling board seats. Professional assistance should be sought concerning appropriate means and methods to collect and track this data. The data collection process begins with a self-identification request to each board member as well as future candidates. While the law requires that an individual "self-identify" with an underrepresented community, no legal guidance is provided to determine whether a candidate's identification is legitimate. Training for Governance and Nominating committee members as well as obtaining professional human resources or legal assistance will be critical in making these determinations.  Moreover, traditional sensitivities concerning self-identification with certain protected classifications should not be overlooked.  For example, an individual who self-identifies with the LGBT community but who wishes that information to be kept confidential should have their privacy and wishes respected.
Companies will need to consider how if at all AB 979's reporting corresponds with proxy season, Federal regulatory reporting, and the election (or re-election) of board members.  And companies will need to consider whether and when it must make disclosures to the government and to shareholders concerning efforts the board has undertaken to comply with the new diversity mandate and progress in that regard. Changes in board refreshment and representation likely go beyond the legal representation compliance that reporting requires and will necessitate intentionality in reporting – in other words, what is the corporate plan, and how does the board intend to fulfill it?
Conclusion
At least in California, it is statutory activism not shareholder activism that now primarily drives board diversity.  While the benefits to both shareholders and the community resulting from a board representative of the community at large cannot be overstated, the lack of training for board members on how to actually implement this statutory directive will be challenging for Gov/Nom committees. While identifying, electing and seating diverse board members may be the statutorily mandated result, it is the means to that end that merits board focus. In other words, the focus may be compliance now but the goal should be strategically creating a board that outperforms any legislative mandate.
We will be providing additional guidance regarding this new legislative initiative as well as updates regarding any legal challenges to the law. Visit our ESG Practice Group for more on issues relating to board diversity and other corporate governance matters.
Author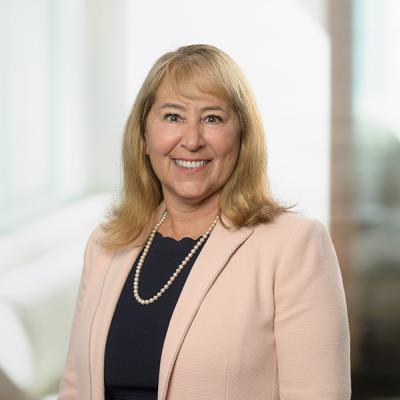 Jennifer B. Rubin is a Mintz Member who advises clients on employment issues like wage and hour compliance. Her clients range from start-ups to Fortune 50 companies and business executives in the technology, financial services, publishing, professional services, and health care industries.