New York State Adopts COVID-19 Testing Carve-Out Allowing Travelers to Sidestep the State's Mandatory 14-Day Quarantine
UPDATE ON MARCH 16, 2021: As of April 1, 2021, per New York's Governor, "domestic travelers will no longer be required to quarantine after entering New York from another U.S. State or U.S. Territory. While no longer required, the NYS Department of Health still recommends quarantine after domestic travel as an added precaution. Mandatory quarantine remains in effect for international travelers. All travelers must continue to fill out the Traveler Health Form." 
Governor Cuomo has announced new guidelines allowing travelers to New York to sidestep the State's mandatory 14-day quarantine period by obtaining a series of negative COVID-19 diagnostic test results before and after arriving in New York.  Previously, the State mandated a 14-day quarantine for travelers from an evolving list of "high-risk" states that had a high rate of COVID-19 positive testing per capita.  Now, the new framework applies to travelers from all states in the U.S. except those that are contiguous with New York (Connecticut, Massachusetts, New Jersey, Pennsylvania, and Vermont), which are already exempt from the 14-day quarantine requirement.
The new protocol became effective Wednesday, November 4, 2020.
Testing Alternative to 14-Day Mandatory Quarantine Period
Under the new guidelines, individuals traveling to New York State (other than from the NY-contiguous states listed above), will be required to quarantine for 14 days upon their arrival in New York as before, unless they meet the following criteria:
For travelers to New York from out of state (including returning New Yorkers who traveled outside of New York for more than 24 hours), these individuals must:

Get tested for COVID-19 within 3 days prior to arriving in New York;
Quarantine for 3 days upon their arrival in New York; and
Get tested for COVID-19 on the 4th day after their arrival in New York State (or as soon thereafter as they want to end their quarantine period).  
If both of the traveler's COVID-19 tests (the one obtained prior to their arrival and the one obtained on the 4th day post-arrival) are negative, then the traveler is no longer subject to a mandatory quarantine.  If either test is positive, the traveler is required to continue quarantining for the full 14 days after their arrival in New York State. 
Individuals who travel outside of New York State (and outside of the contiguous states) for less than 24 hours do not need to obtain a negative COVID-19 test prior to their arrival in New York, and they do not need to quarantine upon arrival in New York State.  However, these individuals must complete the New York State traveler form (as described below) upon entry into New York State, and take a COVID diagnostic test on the 4th day after their arrival in New York.
Guidelines for Essential Workers
Essential workers continue to be exempt from the mandatory quarantine requirement, as they were under the previous quarantine requirements.  Essential workers (as defined by Empire State Development Corporation guidance) who are returning to New York must:
Seek COVID-19 diagnostic testing on the 4th day after arriving to ensure they are not positive;
Monitor temperature and signs of symptoms, wear a face covering when in public, maintain social distancing, and clean and disinfect workspaces;
To the extent possible, avoid extended periods in public, contact with strangers, and large congregate settings; and
Fill out the New York State traveler form (referenced below) like all other out-of-state travelers.
Contact Tracing Requirements Remain in Place
All travelers (including essential workers and those who travel out of state for less than 24 hours) must continue to fill out the New York State Health Department's contact tracing traveler form upon arrival into New York State.  However, as noted above, travelers from the contiguous states (Connecticut, Massachusetts, New Jersey, Pennsylvania, and Vermont), and New Yorkers returning from those states, are excluded from all quarantine obligations, including completion of the contact tracing traveler form.
Types of Testing Permitted
The new guidance fails to note which methods of COVID-19 testing qualify under this new approach.  Presumably, standard PCR (polymerase chain reaction) diagnostic testing qualifies, but in some cases, PCR tests still take several days to yield a result, which can make such testing less helpful for individuals hoping to avoid a longer quarantine.  New York has announced that travelers into LaGuardia airport will be able to receive free PCR tests upon arrival, with similar plans for testing at JFK coming soon, and that results from these tests would be available via phone within 48 hours.  "Rapid" testing (which can yield results in 10-15 minutes) may be a quicker fix if permitted by New York, although concerns over its reliability remain.  Until New York clarifies which testing methods qualify for its new testing carve-out, travelers (and their employers) will be left with lingering questions.  Further, it is unclear what sort of enforcement efforts will be involved in this complicated scheme, as the State is outsourcing many of the tracing and tracking efforts to local health departments.
Enforcement
Recent updates to the guidance indicate that local health departments will be empowered to validate COVID-19 test results when necessary. If a traveler who has entered New York has a positive test result, the local health department may issue isolation orders as necessary and commence the contact tracing process. In addition, local health departments will be tasked with contacting the state from which the traveler came in order to alert that state's authorities to the traveler's positive test result so they can initiate contact tracing efforts as appropriate. Individuals who are found to have violated a quarantine order may be subject to a civil penalty of up to $10,000 or imprisonment of up to 15 days.
You can read the full text of Governor Cuomo's Executive Order here.  You can reach out to any Mintz Employment, Labor and Benefits attorney if you have questions or would like more information on this update.
Author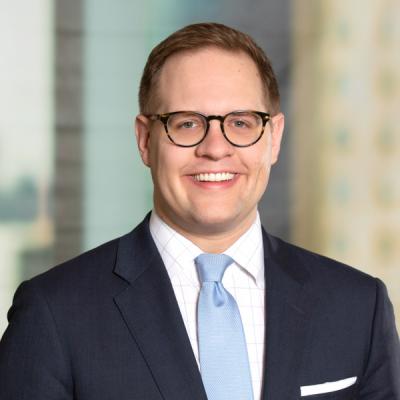 Corbin Carter is a Mintz attorney who litigates all types of employment disputes before federal and state courts and counsels clients on compliance with federal, state, and local employment laws.