Federal Circuit Hears Argument on Personal Jurisdiction in Two Hatch-Waxman Appeals
On Monday, January 4, the Court of Appeals for the Federal Circuit heard oral argument in two appeals that may determine what effect the Supreme Court's Daimler AG v. Bauman decision will have on the exercise of personal jurisdiction over generic pharmaceutical manufacturers in Hatch-Waxman litigation.
Decisions Below Denying Motions to Dismiss for Lack of Personal Jurisdiction
Generic ANDA filer Mylan appealed from denial of its motion to dismiss in AstraZeneca AB v. Mylan Pharmaceuticals Inc., No. 14‐696‐GMS (D. Del. Nov. 5, 2014). Judge Gregory M. Sleet found specific personal jurisdiction over the foreign corporate defendant in Delaware based on Mylan's sending a Paragraph IV notice letter to AstraZeneca in Delaware. Judge Sleet also found, citing the Supreme Court's recent holding in Daimler AG v. Bauman, 134 S. Ct. 746 (U.S. 2014), that Mylan's registration to do business in Delaware did not constitute consent to personal jurisdiction, and thus general personal jurisdiction, in Delaware.
On Monday Mylan also argued its appeal of the denial of a similar motion to dismiss in Acorda Therapeutics Inc. v. Mylan Pharmaceuticals Inc., No. 14‐935‐LPS (D. Del. Jan. 14, 2015). In that case, Chief Judge Leonard P. Stark found specific personal jurisdiction exists over Mylan in Delaware based on Mylan's sending a Paragraph IV notice letter to the Delaware-incorporated Acorda, even though the notice letter was not mailed to Delaware. Judge Stark, unlike Judge Sleet, also found general personal jurisdiction over Mylan because Mylan consented to personal jurisdiction in the state by voluntarily registering to do business there.
Oral Arguments on Appeal
The first of the two main issues argued was the sufficiency of a non-resident ANDA filer's contacts to establish specific personal jurisdiction in the forum. As Judge Pauline Newman remarked, the panel was thinking through Mylan's forum contacts in light of the "uniqueness of Hatch-Waxman." For example, when Mylan proposed that specific jurisdiction may be appropriate where the ANDA is prepared, an issue on which the lower courts are divided, Judge Kathleen M. O'Malley questioned this approach in light of the 35 U.S.C. § 271(e)(1) safe harbor's immunizing otherwise infringing ANDA preparations. The panel also questioned the parties about the ANDA filer's forum contacts in the form of inevitable future sales upon ANDA approval, filing an ANDA and sending a Paragraph IV notice letter to the Delaware plaintiff.
In addition to specific jurisdiction, the parties argued at length about whether Mylan consented to general personal jurisdiction in Delaware by registering to do business in the state. Mylan argued that consent must be voluntary and the only voluntary action it took was the decision to do business in the state, after which the registration requirement was not voluntary. And, under Daimler AG v. Bauman, Mylan argued, the decision to do business in a state is insufficient to establish general personal jurisdiction. Judge Richard G. Taranto challenged the contention that Mylan's subsequent registration was not voluntary consent given long-established Delaware law interpreting its registration statute as establishing personal jurisdiction. While Mylan compared a potential refusal to register to Delaware putting a gun to its head, Judge O'Malley and the plaintiffs questioned this alleged involuntariness in light of the small penalty for failure to register and the fact that registration was a separate act from the decision to do business in the state.
Looking Ahead
The Federal Circuit's disposition of these appeals remains eagerly anticipated. In addition to the two cases argued on Monday, several lower courts have ruled on similar motions to dismiss for lack of personal jurisdiction and at least one other court has postponed briefing on another such motion, pending decision in the above AstraZeneca appeal. See Eli Lilly & Co. v. Nang Kuang Pharm. Co., No. 14-cv-01647 (S.D. Ind. Dec. 31, 2015).
Authors
Adam P. Samansky is an intellectual property litigator at Mintz. He primarily serves pharmaceutical, medical, high tech, and defense industry clients. Adam handles patent, trademark, and trade secret matters for innovators and investors, and he has a successful record in Hatch-Waxman litigation.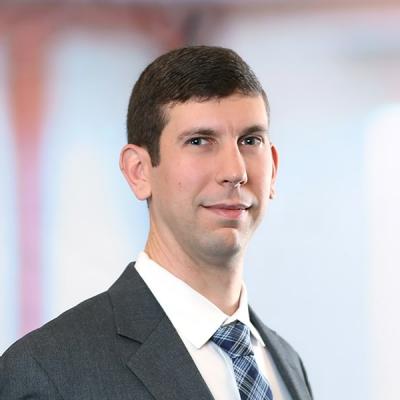 Joseph D. Rutkowski is an Associate who litigates intellectual property issues and counsels Mintz clients on IP rights. His primary focus is in patent litigation. Joseph's clients include companies in the pharmaceutical, medical device, consumer product, and telecommunications industries.