Will 30 Years Of Practice Be Overturned? Supreme Court Hears Oral Argument In TC Heartland v. Kraft Foods.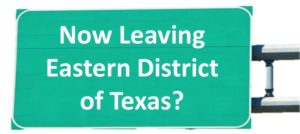 On Monday, March 27, 2017, the U.S. Supreme Court heard oral argument in TC Heartland v. Kraft Foods Group Brands LLC, a case that could have a profound impact on where patent infringement cases may be litigated.
Although this case has focused a lot of attention on the Eastern District of Texas – a hotbed of patent litigation – it wasn't even filed in that district. TC Heartland moved to transfer a patent infringement action that Kraft Foods filed in the District of Delaware (a distant second to the Eastern District of Texas in terms of the volume of patent litigation) to the Southern District of Indiana, where TC Heartland is headquartered. After that motion was denied, TC Heartland appealed to the Federal Circuit, arguing that the patent venue statute (28 U.S.C. §1400(b)), not the general venue statute (§1391(c)), sets forth the requirements for venue in patent cases, a position that would limit the venues available to plaintiffs in most infringement actions. In denying TC Heartland's petition, the Federal Circuit reaffirmed its long-standing view that patent suits may be filed in any judicial district in which the defendant sells an allegedly infringing product. But the U.S. Supreme Court granted certiorari on the appeal, perhaps signaling the Court's willingness to overturn almost 30 years of practice.
At the oral argument on Monday, the Supreme Court justices quickly characterized the issue as a possible conflict between Federal Circuit precedent from 1990 and Supreme Court precedent set in 1957. In Fourco Glass Co. v. Transmirra Products Corp., decided in 1957, the Supreme Court held that venue in patent infringement actions is appropriate only (a) where the defendant resides or (b) has committed acts of infringement and has a regular and established place of business, such that §1400(b) controls. In Fourco, the Court rejected the argument that venue in patent litigation was extended by the breadth of the general venue statute, §1391(c), as it read at the time, "A corporation may be sued in any judicial district in which it … is doing business, and such judicial district shall be regarded as the residence of such corporation for venue purposes[.]"
Years later, Congress amended §1391(c) to provide that venue is appropriate in "any judicial district in which such defendant is subject to the court's personal jurisdiction with respect to the civil action in question[.]" In VE Holding Corp. v. Johnson Gas Appliance Co., decided in 1990, the Federal Circuit looked at instances where it and the Supreme Court each held that revisions to general venue statutes supplemented special venue statutes and determined that the revised §1391(c) supplemented the venue provisions of §1400(b). Since that opinion, the Federal Circuit has consistently held that for purposes of venue in patent infringement cases, a corporation is said to reside where it makes any sales, meaning that patent litigation plaintiffs have been largely free to select any venue in the United States if the infringing product was sold nationwide.
While the Eastern District of Texas's reputation as a plaintiff-friendly venue may be undeserved, many prominent companies in the technology industry, including Intel, Dell, Adobe, eBay, and Oracle filed amicus briefs arguing in support of TC Heartland and in support of narrowing where patent infringement can be filed. U.S. Senator Orrin Hatch, chairman of the Senate Republican High-Tech Task Force and proponent of patent reform legislation, authored an op-ed in support of TC Heartland as well, expressing his hope that the Supreme Court "puts an end to abusive forum-shopping."
During oral argument, the Court also questioned the wisdom of the VE Holding precedent. To Justice Kagan, the Federal Circuit in that case was mistaken: "[F]or 30 years the Federal Circuit has been ignoring our decision and the law has effectively been otherwise." Still, the crux of the dispute before the court was momentum: "When 30 years of practice goes against you, what happens?" Justice Ginsburg intimated that the case was not up to the task of preventing forum-shopping, as TC Heartland's proposed interpretation would merely cause patent litigation cases to shift from the Eastern District of Texas to the District of Delaware: "Many corporations are incorporated in Delaware. That's also said to be a friendly forum."
Whether the Court will overturn 30 years of practice and narrow the available venues for patent litigants remains to be seen. A final decision is expected by mid-summer 2017. Stay tuned to Global IP Matters for further updates on this important case.
Authors
Member / Chair, Intellectual Property Litigation Practice
Matthew C. Hurley is Chair of the Intellectual Property Litigation Practice at Mintz. He represents life sciences companies in disputes involving collaboration agreements, patent licenses, supplier agreements, and distribution contracts. Matt leverages his deep understanding of life science issues.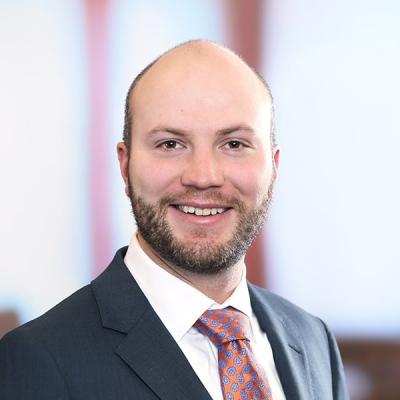 Serge Subach is an Associate who practices intellectual property at Mintz. Serge's practice focuses on patent litigation, and his experience spans broad technical fields including software, consumer electronics, and medical devices. Robert Moore