Expediting Patent Prosecution with the New Expanded Collaborative Search Pilot Program
On November 1, 2017 the U.S. Patent and Trademark Office (USPTO) implemented an expansion of the Collaborative Search Pilot Program (CSP), which began in 2015 and ended earlier in 2017, to expedite prosecution of related applications at the USPTO and the Japanese Patent Office (JPO) or Korean Intellectual Property Office (KIPO).  The original CSP is discussed in the Global IP Matters article Expediting Patent Prosecution with the New Collaborative Search Pilot Program.  The new expanded CSP eases some requirements for participation in the program and increases the number of grantable CSP petitions per year, which should make the free CSP more attractive to applicants having patent applications co-pending at the USPTO and the JPO or KIPO.
Upon acceptance into the CSP at the USPTO and at the JPO or KIPO, each office conducts a prior art search, shares the search results with each other, prepares an office action, shares the office actions with each other, and then mails an office action to the patent applicant.  The USPTO will typically mail office actions faster under the CSP because acceptance into the program confers special application status with search results shared between offices within 4 months.  Unlike the original CSP, participation in the First Action Interview (FAI) program is not required.
To file a request for the CSP at the USPTO for a non-reissue, non-provisional patent application, an applicant must:
Have a co-pending related application at the JPO or KIPO that has independent claims corresponding to the US independent claims, with each of the co-pending related applications being unexamined
File a petition at the KIPO or JPO within 15 days of the USPTO petition filing
Have claims directed to a single invention with no more than 3 independent claims and 20 claims total, with no multiple dependent claims
Provide English translation of non-English corresponding claims
Provide a claims correspondence table that establishes "substantial corresponding scope" of at least the independent claims in the co-pending applications
Be subject to AIA requirements by having an earliest filing date after March 16, 2013
The Federal Register notice of the expanded CSP provides more details about the program's requirements.
Requests to participate in the expanded CSP will be accepted through November 1, 2020. Up to 400 applications will be accepted in the program per year per participating office, which is an increase from 200 applications in the original CSP.  Further information about the expanded CSP can be found at the USPTO's CSP website.
Author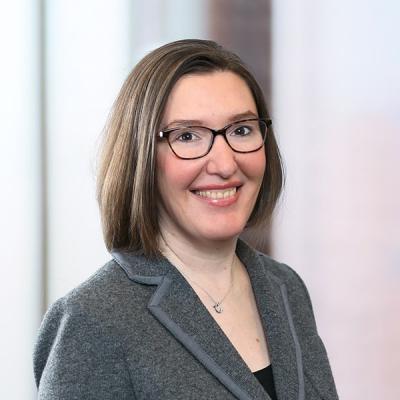 Christina Sperry is a Mintz patent attorney who drafts and prosecutes patents for clients in the electrical, mechanical, and electro-mechanical fields. She represents companies and academic institutions in the medical technology field and helps protect patent innovations for medical and surgical devices.