Wi-Fi One v. Broadcom: en banc Federal Circuit Held The Time-Bar Determinations (§ 315(b)) Appealable
In its first en banc decision of 2018, the Federal Circuit held that "judicial review is available for a patent owner to challenge the U.S. Patent and Trademark Office's determination that the petitioner satisfied the timeliness requirement of 35 U.S.C. § 315(b) governing the filing of petitions for inter partes review." Wi-Fi One v. Broadcom (Fed. Cir. 2018) (en banc). The 9-4 decision overruled a contrary conclusion in Achates Reference Publishing v. Apple.

In 2010, Ericsson brought a patent infringement suit against multiple defendants in E.D. Texas. The jury found infringement and the court reviewed that determination.  Ericsson v. D-Link System. In 2013, Broadcom, never a defendant in the Ericsson ligation, filed inter partes review (IPR) petitions of the patents at issued in the Ericsson litigation, which were later transferred to Wi-Fi One. The Board rejected Wi-Fi One's § 315(b) time-bar argument, instituted IPR, and found the challenged claims unpatentable in its Final Written Decisions. Wi-Fi One appealed the Final Written Decisions and a panel of the Federal Circuit rejected Wi-Fi One's arguments. The Federal Circuit granted Wi-Fi One's petition for rehearing en banc. The issue before the Federal Circuit is "whether the bar on judicial review of institution decisions in § 314(d) applies to time-bar determinations made under § 315(b)."
The Court held that because the statutory language and the statutory scheme do not clearly and convincingly indicate Congress's intent to bar judicial review of § 315(b) time-bar determinations, the strong presumption favoring judicial review of administrative actions stands. The Federal Circuit noted that it did not decide whether all disputes arising from § 311-14 are final and non-appealable and its decision was limited only to judicial review of § 315(b).
Judge O'Malley, in her concurring opinion, differentiated the petition to institute from the act of institution. Unlike the issue in Cuozzo, which falls in the latter category, the time-bar determinations, falling in the former category, do not require any technical expertise or relate to the agency's core statutory function of determining whether claims are or are not patentable, and thus should be appealable.  Judge Hughes, joined by Judges Lourie, Bryson, and Dyk dissented, stating that Cuozzo confirms that § 314(d) is not limited to the merits of the petition but also bars judicial review of closely related issue such as the petition's timeliness.
This decision indicates that the Federal Circuit is open to other appeals on IPR proceedings, especially those concerning the Board's threshold determinations when instituting review. However, it remains to be seen how the Federal Circuit will respond to future appeals.
Authors
Michael C. Newman represents Mintz clients in intellectual property disputes, with a focus on Section 337 investigations before the US International Trade Commission. His experience spans all phases of litigation. Michael successfully represents patent owners in inter partes review proceedings.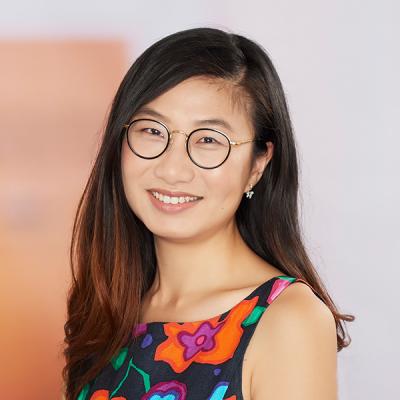 Catherine Cheng Xu is a Mintz Associate with an electrical engineering background and patent litigation experience. Catherine was a Summer Associate at Mintz, and also interned in the Shanghai, China, office of another US law firm.