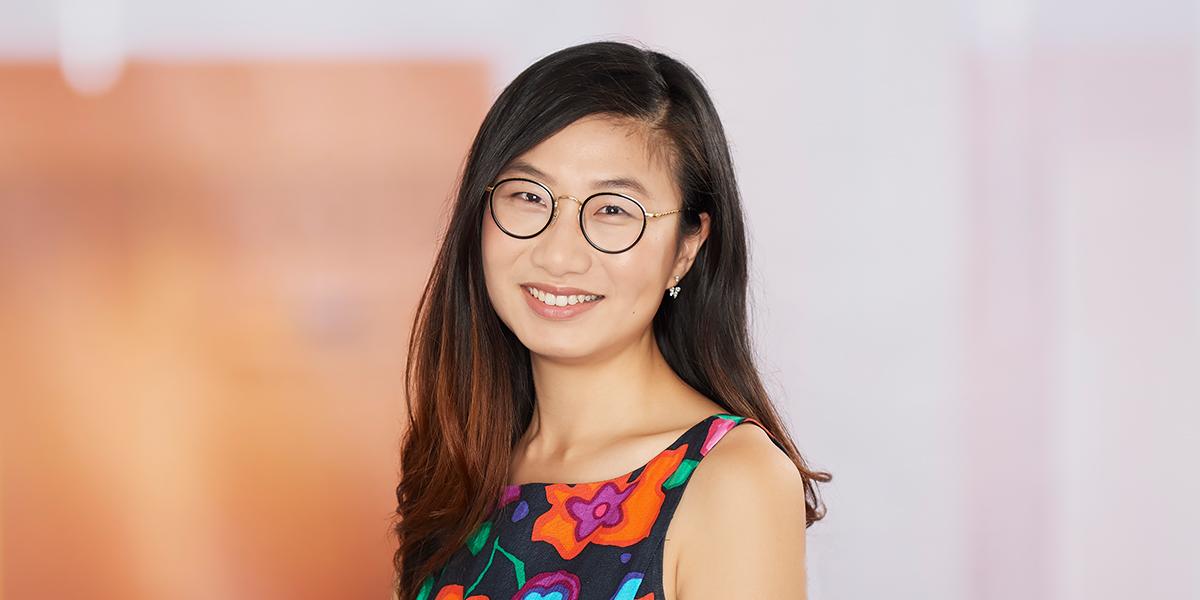 Catherine has an electrical engineering background and her experience includes patent litigation-related patent analysis.

Catherine was a Summer Associate at Mintz Levin, and also interned in the Shanghai, China, office of another US law firm, where she created infringement analysis charts and conducted case research on US patent litigation involving Chinese LED manufacturers.

While in law school, she participated in the Journal of Science & Technology Law. As an undergraduate, she interned in the Department of Renewable Energy at Technicsche Universitat in Darmstadt, Germany.
Catherine has experience in patent infringement cases before the US International Trade Commission, involving various technologies, such as computer systems, embedded hardware, microprocessors, and graphics processors, among others.
Education
Boston University School of Law (JD)
University of Illinois (BSEE, cum laude)
Experience
Certain Graphics Systems, Components Thereof, and Consumer Products Containing the Same (337-TA-1044) - Represented Advanced Micro Devices (AMD) as complainant in the ITC asserting patents covering graphics processing technology employed by smart devices such as televisions and handsets. Respondents include LG Electronics, VIZIO, MediaTek, and Sigma Designs, Inc. (SDI). Achieved settlement with LG prior to the conclusion of expert discovery. Following the evidentiary hearing, the presiding ALJ issued an initial determination finding a violation of Section 337 and recommending the imposition of an exclusion order against the remaining Respondents' accused products. The ITC affirmed the ALJ's finding of a violation on August 22, 2018. As a result, the Commission issued orders banning the importation of products made by VIZIO, MediaTek, and SDI and cease and desist orders against VIZIO and SDI, subject to a 60-day presidential review period.
Certain Computing or Graphics Systems, Components Thereof, and Vehicles Containing Same (337-TA-984) - Represented owner of portfolio of graphics processing and microprocessor patents as Complainant in an ITC investigation adverse to a number of automotive manufacturers, and infotainment system and chip suppliers. Respondents include Honda, Toyota, BMW, Audi, Volkswagen, NVIDIA, Texas Instruments, Renesas, Harman International, and Fujitsu-Ten. The investigation instituted in January of 2016 and resolved favorably prior to the conclusion of expert discovery in August of 2016.
Recognition & Awards
Eta Kappa Nu, Electrical Engineering Honor Society
Grainger Award (2012)
Involvement
Engineering Council Representative, Bridge to China (2009 – 2012)
News & Press
Mintz Member Brad Scheller, Associates Catherine Xu and Linyu Mitra, and Senior Patent Agent Gurneet Singh, authored this IP Frontline article discussing the U.S. Supreme Court case of Cuozzo Speed Techs. v. Lee, and its implications for patent practitioners.