Federal Circuit Rejects Board's Understanding of Prior Art
The Federal Circuit has now reversed the Patent Trial and Appeal Board's decision in Synopsys, Inc. v. ATopTech, Inc.  finding claims 1 and 32 of U.S. Patent No. 6,567,967 (the "'967 patent")  as being "not supported by substantial evidence."
Synopsys sued ATopTech in 2013 for allegedly infringing the '967 patent. ATopTech subsequently filed two inter partes review (IPR) petitions (IPR2014-01150 and IPR2014-01159) challenging the validity of all claims of the '967 patent. The '967 patent aims to improve circuit performance by splitting large components into small subcomponents and optimizing the connections between subcomponents. Claim 1 requires "flattening each of said plurality of hierarchically arranged branches by eliminating superfluous levels of hierarchy above said atomic blocks."  Claim 32 requires "determining optimal placement of each of the hard blocks, if any, within the predefined area."  The Board found both claims either obviousness or anticipated in view of the Fields and/or Su references.
Fields teaches a method for organizing the hierarchical design structure of a FPGA by transforming blocks R0 and X0 in Figure 1 into blocks R1-R4 and blocks X1 and X2 in Figure 4.

Su teaches a method for organizing soft macros on a circuit board by eliminating superfluous levels, e.g., hard macros HM1 and HM2 in Figure 2(b).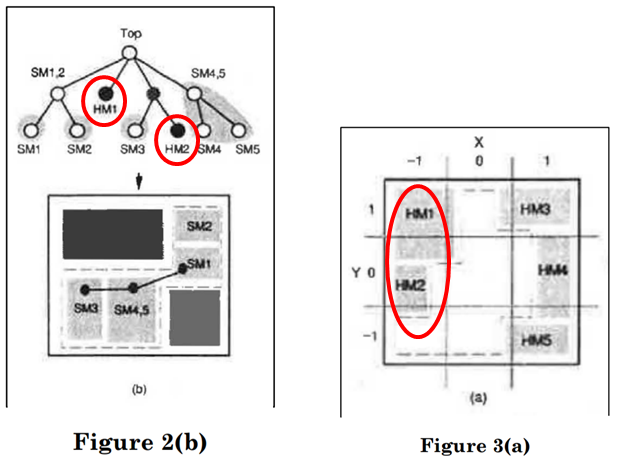 The Board was "persuaded based on the figures and accompanying text in both references, that one of ordinary skill in the art would have understood Fields and Su to teach or suggest the elimination of a level of hierarchy above the atomic blocks."  The Federal Circuit disagreed, concluding that Fields and Su "do not provide substantial evidence to support the Board's determination that [Fields and] Su teaches or suggests elimination of a level of hierarchy above the atomic blocks." According to the Court,  the figures in Fields taught "expanding the level" from 4 blocks to 8 blocks instead of eliminating levels" and also "suggested that a flatter design would be "difficult or impossible to route."  Regarding Su, the panel found there to be no evidence relating Figure 3(a) to Figure 2(b) and, thus, the Board's reasoning that HM1 and HM2 in Figure 2(b) were relocated to the same level in Figure 3(a) so as to teach removing superfluous levels and flattening the disclosed tree structure was flawed.
The Court also rejected the Board's finding that Su anticipated Claim 32.  Judge Moore explained that Su's title, abstract, conclusion, and analysis throughout are "focused entirely on the placement of soft blocks," while Claim 32 of the '967 patent claims "optimal placement" of hard blocks.
This case is important because it demonstrates a willingness by the Federal Circuit to engage in analyses of the Board factual findings and perhaps gives patent owners greater confidence that misunderstandings of the technologies by the Board can in fact be corrected on appeal.
Authors
Brad M. Scheller is an attorney who handles patent disputes for Mintz clients in industries ranging from electronics and software to consumer goods and cosmetics. He represents clients in federal district courts, in the US Court of Appeals for the Federal Circuit, and at the Patent Trial and Appeal Board.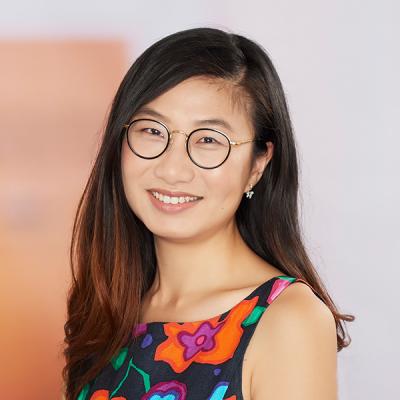 Catherine Cheng Xu is a Mintz Associate with an electrical engineering background and patent litigation experience. Catherine was a Summer Associate at Mintz, and also interned in the Shanghai, China, office of another US law firm.