Efficacy of Preliminary Injunction Against Apple Called into Question
The Fuzhou Intermediate People's Court in China issued a preliminary injunction against Apple in connection with two patents asserted by Qualcomm. This decision, part of a global patent dispute between the parties, comes on the heels of another decision by the same court only five months ago to issue a preliminary injunction against memory U.S. chip-maker Micron in connection with a January 2018 case brought by Taiwan-based United Microelectronics Corporation and Fujian-based Jinhua Integrated Circuit Co.
In the instant case, the Qualcomm patents are not declared standard-essential and are directed toward software for resizing photos and managing touch screen applications.  The preliminary injunctions impact a number of Apple's vanguard products, including the iPhone 6S, iPhone 6S Plus, iPhone 7, iPhone 7 Plus, iPhone 8, iPhone 8 Plus, and iPhone X.  The decision highlights the leverage Chinese enforcement can afford a patent owner. Though the decision does not implicate Qualcomm's obligation to offer fair, reasonable, and non-discriminatory (FRAND) licensing terms for its standard-essential patents to implementers of such standards – the crux of the worldwide Apple-Qualcomm dispute – and affects only older iPhone models, the decision could play a significant role in resolving the parties' broader quarrel.  Moreover, this decision sends an important message to IP owners and technology implementers alike: the Chinese judicial system is open for business and will protect valuable IP rights despite perceptions of local protectionism of U.S. companies that have large-scale manufacturing footprints in China, such as Apple.
Background
Initially, in late 2017, Qualcomm asserted three patents against Apple in Fuzhou Court. Apple brought validity challenges against all three patents in front of the Chinese Patent Review Board but only managed to carry its burden on one of the three patents. Afterwards, on Nov. 30, 2018, the Court found that the accused products infringed the two patents that survived Apple's validity challenge, and issued a preliminary injunction, enjoining Apple from, among other things, importing, selling, or offering to sell infringing models.[1]
In view of the ruling, Apple has filed a request for the Court to reconsider its preliminary injunction ruling on Monday, but to date, there is no public indication that the Court has acted on the request.  In any event, under Chinese law, the preliminary injunction will remain enforceable during reconsideration and any subsequent proceeding until final judgment.
Efficacy of Injunction in China Called Into Question
Despite the injunction, Apple has said in a statement that "all iPhone models remain available in China."[2]  Additionally, Apple stated that "Qualcomm's effort to ban our products is another desperate move by a company whose illegal practices are under investigation by regulators around the world."  In response, Qualcomm's general counsel, Don Rosenberg, stated that "[i]f Apple is violating the orders, Qualcomm will seek enforcement of the orders through enforcement tribunals that are part of the Chinese court system."  It will be interesting to see how Apple's strategy plays out in China where injunctions are effective and enforceable immediately, and the penalties for violation can be severe.
However, even if Qualcomm successfully enforces the injunction, it is not necessarily game over for Apple.  Because the claims are directed toward software as opposed to the underlying semiconductor hardware, it may be relatively easy for Apple to design around the infringement and to deploy the design-around on affected models.  That said, it remains to be seen whether Apple is willing to invest in a design-around to avoid taking a license from Qualcomm.
Significance of the Preliminary Injunction to Patent Owners
Qualcomm's award of a preliminary injunction is significant and should not be overlooked. As opposed to regular injunctions, preliminary injunctions are rarely granted in China.  In 2013, only 11 such orders were granted in the course of 90,000 intellectual property lawsuits. Article 61 of the Chinese Patent Law imposes stringent requirements that authorize courts to issue injunctions before or during infringement actions only in cases where the plaintiff proves that (1) there is obvious infringement by the accused infringing product or process; (2) the patent asserted is valid, e.g., already subject to an invalidation request; (3) there would be irreparable damages, e.g., market loss, if no preliminary injunction was ordered; and (4) the public interest will not be impaired by ordering the preliminary injunction. Here, the first and second factors are straightforward in view of Apple's failed validity challenge Fuzhou court's infringement finding.  Of particular note, however, are the third and fourth factors. 
In the United States, irreparable harm usually requires a showing that the IP owner and alleged infringer compete directly in the relevant market place.  Qualcomm and Apple, however, live in completely different supply chain verticals.  Qualcomm is a chip company that sells chips and supporting software to consumer product companies that compete with Apple. Apple, on the other hand, is a consumer product company that sells consumer products such was phones and laptops to end users. Nonetheless, one might argue that Qualcomm is irreparably harmed because it misses out on a sale to Apple's competitors every time Apple sells an infringing iPhone.  The willingness of the Chinese judicial system to address this type of indirect injury is a win for owners of Chinese IP rights.
As to the fourth factor – public interest – Apple undoubtedly manufactures massive volumes of products in China, and an injunction will have a significant impact on its manufacturing partners.  Although Apple is not a Chinese company, some commentators have suggested that Chinese courts might be reluctant to issue an injunction against a U.S. company, if the "ripple effects" might have a significant impact on the Chinese economy.  This perception of local bias has left many IP owners weary of unlevelled playing fields.  While it remains to be seen whether the decision will ultimately be upheld, it nonetheless marks an important step toward clearing the air of uncertainty. 
That Qualcomm in particular received an injunction by a Chinese court is of added significance.  Commentators have conjected that Chinese courts may be doubly reluctant to award an injunction to Qualcomm, a foreign company involved in an ongoing licensing dispute with Chinese firms like Huawei.  According to these commentators, the U.S. government, in orchestrating the arrest of Huawei officers, has treated Huawei as a proxy for the Chinese government in the trade dispute between the countries.  That a Chinese court would award a rare preliminary injunction to U.S. firm (and sometimes-Huawei rival) Qualcomm is a strong indicator that China is a viable forum for patent enforcement by a much broader set of firms than conventional wisdom previously held.
In sum, the November 30, 2018 decision by the Fuzhou Court to enjoin Apple from importing, selling, or offering to sell certain iPhone models that infringe two Qualcomm software patents is an important development both in the global patent licensing dispute between the parties and in global patent monetization writ large.  Because the injunction affects mainly older iPhone models, and because Apple may be able to implement a design-around efficiently, Apple may be able to weather the storm of the injunction as it litigates the case.  Still, even the limited scope of the injunction places millions of Apple units and all associated revenue at risk, which could prompt an accord between the parties on the worldwide licensing dispute.  This highlights the power of China as a venue for enforcement – if such a remedy is available to a firm like Qualcomm, enforcement there could promote worldwide licensing outcomes for many patent owners. 
---
[1] Unlike other countries such as the United States where an injunction is limited to selling, manufacturing, and importing, among other things, Chinese injunctions can be used to prevent exports out of China as well. This could be powerful against foreign companies that have major, if not all, components manufactured in China.  However, Qualcomm's press releases fall silent as to whether the injunction falls silent on this type of conduct.  Depending on whether the preliminary injunction bars Apple from exporting products abroad, the scope and impact of the injunction can vary greatly.
Authors
Member / Chair, Intellectual Property Division
Michael T. Renaud is an intellectual property litigator and patent strategist who helps Mintz clients protect and generate revenue from their patent holdings. Clients rely on Mike's counsel on complex and sensitive licensing agreement negotiations, acquisitions, and other technology transactions.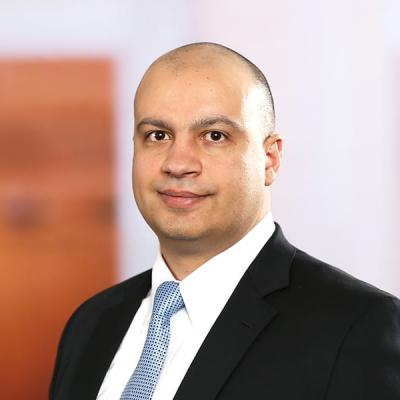 Adam S. Rizk is a Mintz member whose practice focuses on intellectual property, specifically patent litigation. His work covers portfolio analysis, patent infringement analyses, patent validity analyses, claim construction, discovery issues, and trial preparation. Robert Moore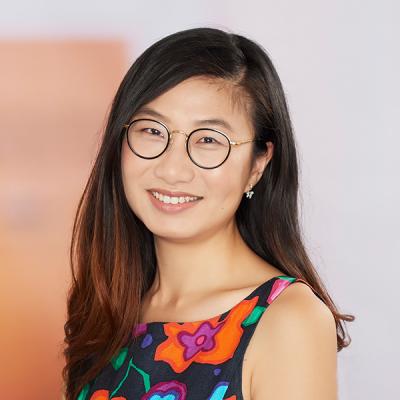 Catherine Cheng Xu is a Mintz Associate with an electrical engineering background and patent litigation experience. Catherine was a Summer Associate at Mintz, and also interned in the Shanghai, China, office of another US law firm.