No Fishing Allowed: Discovery of Litigation Funding Requires Articulation of Relevance Beyond Speculation
A recent Memorandum Order from the District of Delaware edified the protections courts tend to give discovery concerning litigation funding. Because Defendant AT&T failed to carry its burden of demonstrating the specific relevancy of litigation funding-related information, the Court declined to compel its disclosure. We previously discussed an opinion out of the Northern District of California denying defendants' motion to compel discovery as to potential litigation funding allegedly considered by plaintiff; this is yet another decision rejecting defendants' efforts to uncover documents and communications related to litigation funding.
By way of background, Defendant AT&T sought to compel discovery of communications between Plaintiff UAT and third parties related to potential investment by those third parties in UAT's lawsuits and "quarterly updates" about UAT's current lawsuit. Judge Stark denied AT&T's motion to compel, concluding that AT&T "has failed to meet the threshold requirement to show that the litigation funding-related discovery it seeks here is relevant." In particular, AT&T "merely speculates" the relevancy without articulating how documents within the scope of the discovery requests at issue are "relevant to the specific claims or defenses of this case." Notably, the Court reviewed the documents submitted by UAT for in camera review—but did not find them to be relevant to any issue in the case.
This decision follows the recent trend of courts favoring only limited discovery into documents and communications related to litigation funding due to their tenuous relevance to issues in litigation—often there is no relevant purpose for such discovery, other than to place extra burdens on patent owners and third party funding sources.  In cases where litigation funding discovery actually bears on issues in the case, the door is still open for defendants to articulate that reasoning, beyond mere speculation, and pursue discovery.  But some industry observers will see this decision as progress in overcoming at least one of the tools in the efficient infringement tool box and moving toward courts focusing on the merits of patent infringement cases.
Authors
Member / Chair, Intellectual Property Division
Michael T. Renaud is an intellectual property litigator and patent strategist who helps Mintz clients protect and generate revenue from their patent holdings. Clients rely on Mike's counsel on complex and sensitive licensing agreement negotiations, acquisitions, and other technology transactions.
Andrew H. DeVoogd is a patent litigator and trial attorney whose practice encompasses a wide range of technologies. He represents major technology companies in International Trade Commission investigations, and shares his insights on Mintz's IP Viewpoints.
Daniel B. Weinger is a Mintz intellectual property attorney. Daniel's practice focuses on patent litigation at the International Trade Commission, the Federal Courts, and the PTAB. He handles all phases of patent litigation and counsels clients on IP strategy.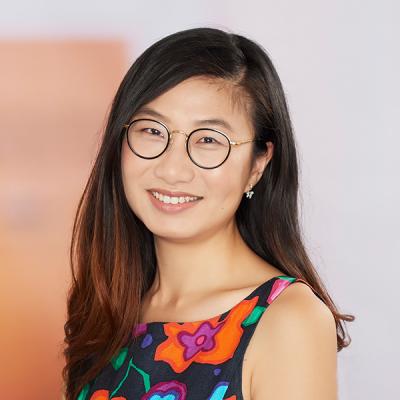 Catherine Cheng Xu is a Mintz Associate with an electrical engineering background and patent litigation experience. Catherine was a Summer Associate at Mintz, and also interned in the Shanghai, China, office of another US law firm.