Recent Decision Holds That Litigation Funding Does Not Harm Standing and Provides Tips for Negotiating Funding Agreements
The August 13, 2019 decision from the United States District Court for the District of New Jersey in WAG Acquisition, LLC v. Multi Media LLC, Civil Action No. 2-14-cv-02340, deals a blow to a common attack on litigation funding. The decision protects the ability of plaintiffs who lack resources to enforce their patent rights by affirming that seeking funding does not necessarily harm standing.
Plaintiff WAG Acquisition, LLC owns U.S. Patent Nos. 8,122,141 and 8,327,011 relating to streaming media buffering systems and asserted these patents in ten separate actions against numerous operators of adult streaming websites.  Certain defendants jointly filed a motion to dismiss, arguing that WAG lacked standing to bring the suits by virtue of a litigation funding agreement WAG had entered into with Woodsford Litigation Funding (US) Limited ("WLF").
Terms of the Litigation Funding Agreement
The litigation funding agreement between WAG and WLF transferred a number of rights to WLF.  Under the agreement, WAG retained the right to assign, transfer, sell, or license the patents, but required WLF's consent, which WLF could not reasonably withhold.  However, WAG retained the sole legal right to initiate actions based on the asserted patents.  Once initiated, WAG was required to allow WLF to fund the suit.  If WLF declined to fund, then WAG could continue litigation on its own.  WLF was also given the right to turn down settlement offers, although it had no power of its own to settle.  If WAG and WLF could not agree to settle, then a third party expert would make a final and binding decision.  WLF had first priority to damages, although WLF's share of the damages was less than fifty percent.  WLF also obtained a security interest in the asserted patents as a collateral; if WAG defaulted, WLF was entitled to convert the patents to its name.
The agreement also gave WLF certain contingent rights.  For example, if WLF ceased its funding, and WAG could not self-fund or secure other funding, then WLF obtained the right to discontinue the litigation.  WLF was also entitled to discontinue the litigation if WAG's counsel ceased its representation and replacement counsel could not be secured. 
The Defendants' Arguments for Lack of Standing
The defendants brought forth several arguments as to why the litigation funding agreement transferred substantial rights to WLF and why WAG lacked standing to enforce the patents.  Primarily, they argued that although WAG retained the sole legal right to initiate litigation, as a practical matter WAG lacked the ability to sue without outside funding.  Second, the defendants argued that WLF's right to involvement in settlement discussions would require them to negotiate with a non-party entity.  Third, the defendants claimed that WAG only had a semblance of control and WLF was the actual party in control of the litigation because WLF had the right to discontinue the litigation if certain contingencies arose.  Fourth, the defendants asserted that WLF's first priority to damages indicated that WLF had ownership rights in the asserted patents.
The defendants also argued that WAG's ownership rights were substantially limited because it needed WLF's consent to assign, transfer, sell, or license the patents and because WLF had the right to convert the patents to its name upon WAG's default.  Finally, the defendants asserted that because WLF was not joined in the litigation, the defendants could be susceptible to multiple lawsuits should WLF obtain ownership of the patents.
The Judge's Rulings
Judge Esther Salas disagreed with the defendants, and adopted the report and recommendation of Magistrate Judge Hammer.  Judge Salas first noted that the Federal Circuit has long emphasized that "the nature and scope of a patent owner's right to bring suit is the most important consideration" in determining whether a plaintiff retains sufficient rights for standing.  The defendants did not dispute that WAG had the sole legal right to initiate litigation, but focused on WAG's own ability to pay for litigation.  The judge rejected this argument, finding that a plaintiff's inability to fund litigation has no bearing on the issue of standing.
The judge also noted that the Federal Circuit has emphasized that consent agreements "do not significantly restrict the scope of" a party's rights in a patent and analogized the settlement approval process to a corporate entity that requires stakeholder approval before finalizing settlements.  The judge paid heed to the third-party expert approval requirement as well, reasoning that this limiting provision served a similar purpose as provisions that require that consent not be unreasonably withheld.  Most importantly, the judge found that the litigation funding requirement did not allow WLF to settle the litigation alone, nor force WAG to settle.
Judge Salas concluded that voting rights enabling WLF to cease litigation contingent on the inability of WAG to secure litigation funding or new counsel do not constitute a transfer of significant rights and that WLF's first priority to damages "is consistent with WLF's protection of its own investment in this litigation and does not constitute an ownership right."  As the Federal Circuit has held, a right to a portion of the damages is not necessarily a substantial right, especially when the portion is insubstantial.  Here, the judge noted that less than half of the damages would go to WLF.
With respect to WLF's patent rights, the judge noted that although WLF's consent was required for WAG to assign, transfer, sell, or license the patents, WLF's consent could not be unreasonably withheld, and that the Federal Circuit has distinguished such terms from an absolute right to veto.  The judge also determined that WLF's right to convert the patents upon WAG's default was distinct from the termination of patent rights upon failure to perform up to certain benchmarks; this right was more akin to a security interest in protecting WLF's investment than a patent ownership right.  Finally, the judge dismissed the defendants' concerns that they could be subject to multiple actions if WLF gained ownership of the patents, saying that should such a hypothetical situation arise, WAG's ownership rights would be extinguished, and only WLF's ownership rights would remain. 
Litigation funding is increasingly popular and those who use it, or consider it, are sometimes afraid that such agreements will impact their standing.  This fear has been exacerbated by the increasing use of standing challenges in both the ITC and the district courts, and the fact that these challenges have sometimes been successful--for example in Judge Alsup's 2018 decision in In re Lone Star Silicon Innovations LLC (N.D. Cal. Jan. 20, 2018). This decision should soothe those fears. This decision, which makes it harder to grant motions denying standing, should lessen attacks by defendants on litigation funding and empower patent owners to seek outside funding sources to protect their interests.  However, parties negotiating litigation funding agreements should take care, especially with respect to retaining legal title to the patents, and remaining the sole party that can initiate suit. 
Authors
Member / Chair, Intellectual Property Division
Michael T. Renaud is an intellectual property litigator and patent strategist who helps Mintz clients protect and generate revenue from their patent holdings. Clients rely on Mike's counsel on complex and sensitive licensing agreement negotiations, acquisitions, and other technology transactions.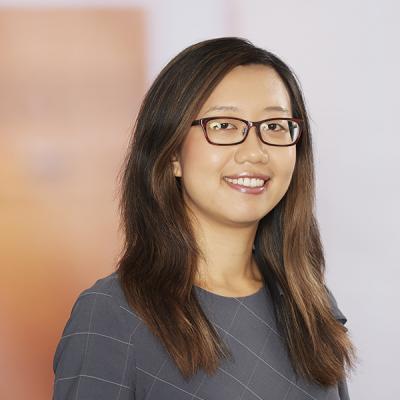 Nana Liu is a Mintz attorney who focuses on intellectual property litigation for life sciences companies. She handles cases in federal courts, the US Court of Appeals for the Federal Circuit, and the International Trade Commission (ITC), as well as Hatch-Waxman pharmaceutical cases.