Updates to USPTO eMod Project to Improve E-Filing/Managing Patent Applications
The U.S. Patent and Trademark Office (USPTO) is implementing eCommerce Modernization (eMod), as discussed at a USPTO Patent Quality Chat webinar on February 13, 2018 (click here for the webinar slides).  Highlighted features of the eMod project are described in a May 2017 Global IP Matters article.  This article provides an overview of the eMod project and focuses on updates to the eMod project as explained in the February webinar.
In general, the eMod project will provide a new interface, Patent Center, that combines EFS-Web and PAIR into a single interface for filing and managing patent applications.  Benefits of Patent Center include an improved interface and improved processes for submitting, reviewing, and managing patent applications and increased application processing and publication accuracy.
eMod Pre-Release Programs
The USPTO's eMod Text Pilot Program ran from August 15, 2016 to September 10, 2017 and allowed Pilot participants to use new features that will be incorporated into Patent Center.  The Program's Alpha release for Pilot Program participants is planned for March 2018.  Beta release is set to follow in Summer/Fall 2018 for participants who sign up in open public registration by emailing [email protected] with the subject line "Participation Request:  eMod Patent Center Beta Release."  Features of the Beta release include:
Unified interface for EFS-Web and PAIR
Improved sign-in security without an uploaded certificate but instead with two-factor authentication, device detection to allow single-factor access upon revisits within 24 hours, and session timeout period decreased from 60 minutes to 30 minutes
Filing ability for new utility, deign, and international applications
Filing ability for documents/fees for existing applications
Upload multiple documents simultaneously
Automatic detection of document sections (i.e., specification, claims, abstract, etc.)
Improved validation of claims to check for improper claim dependency, missing claim numbering, and duplicate claim numbering
Streamlined web Application Data Sheet (ADS)
Future USPTO Plans/Public Involvement
Future plans for the eMod project include releasing Patent Center to the public for filing and managing patent applications, and after a transition period retiring EFS-Web and PAIR.  The USPTO will inform users of the schedule for these plans via outreach events, EFS-Web, PAIR, and Patents Alerts.
The public can get involved with the eMod project by receiving updates from the USPTO website, attending information sessions, providing feedback via focus or user sessions, or the patent quality chat mailbox, and using Idea Scale to provide feedback, read other users' ideas, make comments, and vote on ideas.
Author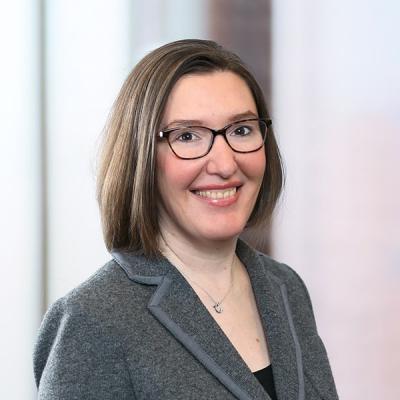 Christina Sperry is a Mintz patent attorney who drafts and prosecutes patents for clients in the electrical, mechanical, and electro-mechanical fields. She represents companies and academic institutions in the medical technology field and helps protect patent innovations for medical and surgical devices.