Claim Construction of "Customary and Ordinary" Meaning Does Not Justify Amendment of Noninfringement and Invalidity Contentions
Recently, in a patent infringement action pending in the Eastern District of Michigan, Webasto Thermo & Comfort N. Am., Inc. v. BesTop, Inc., No. 2:16-cv-13456, Order No. 209 (E.D. Mich. May 20, 2019) (Borman, J.), the court overruled defendant BesTop's objections to the Special Master's recommendation to grant plaintiff, Webasto's, motion to strike BesTop's second amended noninfringement and invalidity contentions.  BesTop served each of these after claim construction—which construed the disputed terms according to their customary and ordinary meaning—and without leave to do so untimely.  The court concluded that its claim construction order could not serve as the basis for tardy changes in a party's theories of noninfringement and invalidity. 
BesTop served its second amended noninfringement and invalidity contentions on December 28, 2018—after it received the Special Master's recommended claim constructions, outside the time period prescribed by the operative rules, and without leave to do so.  The court rejected BesTop's arguments for several reasons.
The court rejected BesTop's first argument that the special master applied the wrong legal standard, as the parties disputed which Federal Rule of Civil Procedure applied to the plaintiff's motion to strike.  The defendant argued that the Special Master abused its discretion in analyzing the motion under Rule 12(f), rather than Rules 16 or 37, because contentions are not "pleadings" within meaning of Rule 12(f).  The court determined, however, that this was irrelevant.  Regardless of which rule applied, the correct inquiry was "whether a party should be barred from relying on certain theories first proffered late in litigation, of which the opposing party has not been fairly apprised."  The court also noted that the analysis under each of the cited rules have good cause and prejudice components, which BesTop failed to satisfy in any event.
The court further concluded that BesTop failed to demonstrate good cause to amend its contentions out of time in view of the fact that all of the disputed terms had been given their "customary and ordinary" meanings.  The court explained that mere failure to prevail on claim construction does not entitle a party to amend post-claim construction as of right, especially where BesTop was in possession of the new evidence it sought to rely on for months prior to service of its second amended contentions.  The court also emphasized that the parties had engaged in significant discovery based on BesTop's first amended contentions, which were served over a year prior to the subject second amended contentions.  Its first amended contentions contained minimal changes from its original contentions, but served as the basis for all fact and expert discovery, as well as dispositive and Daubert motions, that had already been fully briefed by the parties.  Additionally, the parties exchanged complete expert reports prior to service of the subject second amended contentions.  The newly amended contentions, if allowed, would occasion significant additional effort by the parties, and would delay the scheduled trial in August 2019.
In this context, the court found that BesTop's new evidence and arguments had no connection to the claim construction order, and that there was no good faith basis for the untimely amendment.  For example, the second amended contentions included new and different public use defenses (despite a prior order precluding BesTop from advancing such defenses), and new and different evidence and arguments of indefiniteness.  Although BesTop argued that these changes were all necessitated by the Court's claim construction order, BesTop initially only argued that one disputed claim term was indefinite, and argued that all of the disputed terms should be given their plain and ordinary meaning in the first instance.  The court rejected BesTop's post-claim construction amendment as an attempt to change litigation strategy at the eleventh hour.  
This case is a reminder, among other things, that despite local patent rules or a court's order allowing post-claim construction amendments to contentions, a party must demonstrate that the claim construction order necessitates the amendment of contentions, or show good cause.  Courts will likely view unfavorably a lack of diligence and late-shifting strategy, as BesTop learned here.
Authors
Andrew H. DeVoogd is a patent litigator and trial attorney whose practice encompasses a wide range of technologies. He represents major technology companies in International Trade Commission investigations, and shares his insights on Mintz's IP Viewpoints.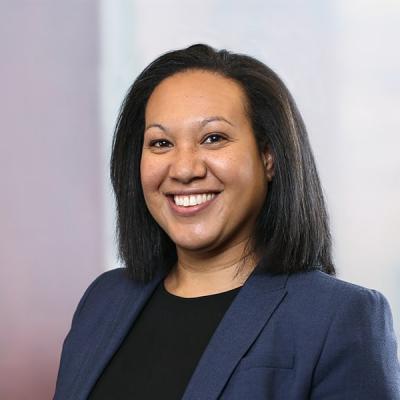 Courtney Herndon is an Associate in Mintz's Intellectual Property Practice. Before joining Mintz, Courtney clerked for Associate Justice Geraldine Hines of the Massachusetts Supreme Judicial Court and Associate Justice Vickie L. Henry of the Massachusetts Appeals Court.