District of Delaware Dismisses ANDA Applicant for Lack of Venue under TC Heartland and In re Cray
On June 17, 2019, the United States District Court for the District of Delaware, in Novartis Pharmaceuticals Corp. v. Accord Healthcare Inc., et al., No. 18-cv-01043, held that venue was not proper in Delaware over Mylan Pharmaceuticals Inc. ("MPI") in connection with Novartis's Hatch-Waxman patent infringement claim arising from MPI's submission of an Abbreviated New Drug Application ("ANDA") seeking approval to market a generic version of the drug, Gilenya® (fingolimod).
Novartis sued MPI and over 20 other groups of generic ANDA filers for patent infringement under the Hatch-Waxman Act in the District of Delaware. MPI, a West Virginia corporation, moved to dismiss for improper venue under Rule 12(b)(3). After MPI's motion was briefed, the District of Delaware issued an opinion involving similar issues and the same generic defendant in Bristol-Myers Squibb Co. v. Aurobindo Pharma USA Inc., No. 17-cv-00374 (D. Del. Oct. 18, 2018) ("BMS II"). (See our prior coverage of that case, here.) The Novartis court sought supplemental briefing on the impact of BMS II on MPI's pending motion to dismiss.
As an initial matter, the court determined that the patent-specific venue statute, 28 U.S.C. § 1400(b), not the general venue statute, 28 U.S.C. § 1391, applies to Hatch-Waxman patent infringement cases. The court pointed out that BMS II had reached the same conclusion and that the Hatch-Waxman Act makes MPI's allegedly filing an ANDA an "act of patent infringement," bringing it solely and exclusively under § 1400(b), in accordance with the U.S. Supreme Court's decision in TC Heartland LLC v. Kraft Foods Corp. Brands LLC, 137 S. Ct. 1514 (2017).
The court then analyzed MPI's forum contacts under § 1400(b). As a West Virginia corporation, MPI did not "reside" in Delaware as the first prong of § 1400(b) requires. That left the court to analyze venue over MPI in Delaware under the alternative second prong of § 1400(b), "where the defendant has committed acts of infringement and has a regular and established place of business." The court noted that the Federal Circuit has provided guidance regarding application of this prong in In re Cray, 871 F.3d 1355 (Fed. Cir. 2017). The court noted that, for this prong, Cray requires: (1) "a physical place in the district"; (2) "the physical place must be established"; and (3) "the place must be 'a place of the defendant'" (emphasis provided by the Novartis court).
In particular, Novartis argued that the presence of one MPI employee in Delaware supported the exercise of venue in that forum. The court, however, disagreed on the basis that it had seen no evidence that MPI: stored materials at that employees' home; owned, controlled, or established that employee's home; or required that employee to live in Delaware. The court rejected Novartis's emphasis on the employee's social media presence as a basis for finding a regular and established place of business of MPI. The court determined that merely doing business in Delaware did not suffice to establish venue, nor would the fact, without more, that MPI required an employee in Delaware in order to do business there.
The court further rejected Novartis's attempt to seek discovery on venue on the basis that Novartis did not point to facts that would support a reasonable expectation that discovery would lead to evidence supporting the Cray requirements. While the court recognized that discovery is available regarding jurisdiction or venue issues, and that this type of discovery should be allowed unless the claim is "clearly frivolous," the court also noted that "fishing expedition" discovery is not permissible. Thus, the record lacked sufficient evidence to establish MPI's Delaware employee's home as "a place of the defendant, not solely a place of the defendant's employee" as required by Cray to satisfy the second prong of § 1400(b).
The court also denied Novartis's motion for leave to amend its complaint to add a claim for declaratory judgment of patent infringement against MPI, which Novartis argued would fall under the general patent venue statute, § 1391. The court did not address whether such an amendment would be futile, but instead denied the request for leave as untimely (Novartis first raised it in court-ordered supplemental briefing following BMS II) and prejudicial to MPI where MPI would be the only one of over 20 generic defendant groups facing a staggered separate declaratory judgment claim and potentially different relief if Novartis were to prevail on the merits. The court recognized that its ruling was prejudicial to Novartis, but further noted that Novartis would be free to file a new declaratory judgment claim against MPI in any district where Novartis believes venue is proper (despite the potential inefficiencies that its instant dismissal ruling may cause), and could pursue its case on the merits there, or potentially initiate multi-district litigation.
The court recognized that potential inefficiencies arise for the federal judiciary as a result of the court's decision, but granted the motion to dismiss based on its reasoning that MPI has the right to proper venue, and the District of Delaware "was not such a venue for this case as it is currently pled."
Author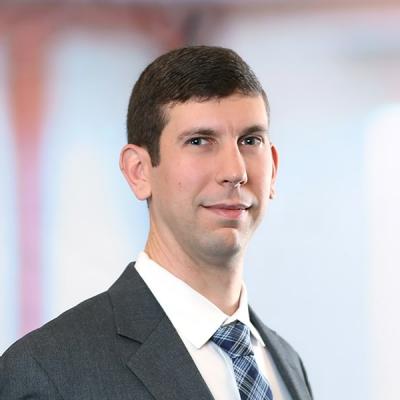 Joseph D. Rutkowski is Special Counsel who litigates intellectual property issues and counsels Mintz clients on IP rights. His primary focus is in patent litigation. Joseph's clients include companies in the pharmaceutical, medical device, consumer product, and telecommunications industries.