Criminal Statute for Organized Crime Now Available to Combat Trade Secret Theft – But What is an Act of Trade Secret Theft under Civil RICO?
The DTSA standing alone provides significant recourse for trade secret owners who have fallen victim to trade secret theft. Apart from the protection provided by the DTSA itself, however, the statute also allows trade secret owners to leverage the Racketeer Influence and Corrupt Organizations Act (RICO), a statute passed to address organized crime, to combat trade secret misappropriation. The DTSA does this by making trade secret theft qualify as a predicate act sufficient to show racketeering activity under RICO. This fairly new tool gives trade secret owners another potent option when confronting trade secret theft.
RICO provides a civil remedy for violations of the statute's substantive provisions, which prohibit acts performed as part of a continuing criminal organization, and provides for treble damages and attorney's fees if a violation is found. See 18 U.S.C. §§ 1964(c), 1962. To state a civil RICO claim, a plaintiff must allege
(1) the existence of an enterprise affecting interstate commerce; (2) that the defendant was employed by or associated with the enterprise; (3) that the defendant participated, either directly or indirectly, in the conduct or the affairs of the enterprise; and (4) that the defendant participated through a pattern of racketeering activity that included at least two racketeering acts.
Magnesita Refractories Co. v. Tianjin New Century Refractories Co., CIVIL ACTION NO. 1:17-CV-1587, 2019 U.S. Dist. LEXIS 32559, at *28 (E.D. Pa. Feb 28, 2019).
Assertion of civil RICO claims using actions related to alleged trade secret misappropriation is still a relatively new area of the law and the jurisprudence in this area is continuing to develop. At this early stage, one question that hasn't yet been answered definitively is how the actions of a defendant underlying the alleged trade secret misappropriation are appropriately partitioned into separate "acts" for purposes of showing a pattern of racketeering activity. The DTSA clearly names the separate acts related to trade secret theft that can be considered predicates for purposes of RICO – they include stealing and copying trade secret information without authorization, but also receiving, buying, or possessing such information knowing it to have been obtained without authorization. See 18 U.S.C. § 1832. However, what remains unclear is how courts will draw the lines separating these acts into specific instances of conduct as opposed to their each being considered part of a single scheme to misappropriate a trade secret. No set rule has yet been established regarding how to make this demarcation, and courts differ in opinion in how to make the distinction.
For example, in Magnesita Refractories Co. v. Tianjin New Century Refractories Co., plaintiffs alleged that defendant, a former employee of plaintiff that held high level technical positions in the company, downloaded and emailed to himself numerous trade secrets related to the manufacture of dolomite bricks before retiring and going to work for a Chinese competitor. 2019 U.S. Dist. LEXIS 32559, at *2-7. Plaintiffs brought suit under the DTSA and RICO, among other causes of action. Id. at *7-8. Defendants (the accused employee and his new employer) then moved to dismiss the RICO claims, arguing that plaintiff failed to plead more than one predicate, "racketeering" act, specifically arguing that "the amended complaint sets forth a single scheme to allegedly misappropriate [p]laintiff's trade secrets, constituting only one predicate act." Id. at *30. While the court seemed generally to disagree with this argument, stating that this interpretation would severely limit the reach of the DTSA considering the statute sets forth multiple distinct ways one can commit theft of trade secrets, the court also was not persuaded by plaintiff's view that "each occurrence of use activity – e.g., copying, downloading, uploading, sending, communicating, conveying, and possessing, [including the production of each dolomite brick by defendants allegedly using plaintiff's trade secrets] – constitutes a separate predicate act." Id. at *30. Ultimately, the court did not come to a conclusion on this issue because it relied on a different pleading deficiency to dismiss the RICO claim (plaintiff's only identified one predicate act that post-dated the enactment of the DTSA).  
This is a different conclusion, it seems, than that reached in Brand Energy & Infrastructure Servs. v. Irex Contr. Grp., where the court summarily suggested that each individual use of a trade secret may be a separate RICO predicate. CIVIL ACTION NO. 16-2499, 2017 U.S. Dist. LEXIS 43497, at *27-28 (E.D. Pa. Mar. 23, 2017). In that case, plaintiff, a provider of construction services, alleged that after certain of plaintiff's employees moved to a competitor, certain other of plaintiff's employees who remained at the company proceeded to siphon plaintiff's trade secret information concerning revenues, customers, drawings, and business plans and opportunities, to the former employees now working for the competitor. Id. at *3-5. Plaintiff further alleged that the competitor was fraudulently transforming the business information stolen from plaintiff into the competitor's own by, for example, merely changing the company logo on the document. Id. The defendant competitor moved to dismiss the complaint in its entirety, including the RICO claims grounded in the theft of plaintiff's trade secrets. Id. at *3. In discussing the "pattern of racketeering activity" requirement, the court stated:
Brand's amended complaint alleges a series of alleged "predicate acts." As already discussed, Brand alleges that the defendants stole Brand's trade secrets in violation of the DTSA. Brand alleges dozens of DTSA violations. There is also a threat that the DTSA violations will continue because, allegedly, the defendants continue to use Brand's trade secrets in their business affairs at Irex. These allegations alone are sufficient to constitute a "pattern of racketeering activity" under RICO.
Id. at *27-28 (emphasis added).
With the practice of pleading RICO claims predicated on violations of the DTSA still in its relative infancy, it is difficult to say with certainty how courts will segregate the actions constituting trade secret theft into discrete acts for purposes of pleading RICO violations. In the future, given the fact specific nature of trade secret actions generally, how actions underlying trade secret misappropriation will be divided into separate predicate acts will likely be determined on a case-by-case basis. That said, the prospect of treble damages and attorney's fees make RICO a potent tool and may make RICO an attractive option for litigants where the facts support pleading a claim. Because this is a developing area of the law, however, prospective litigants contemplating a RICO action should consult experienced counsel.
Authors
Member / Chair, Intellectual Property Division
Michael T. Renaud is an intellectual property litigator and patent strategist who helps Mintz clients protect and generate revenue from their patent holdings. Clients rely on Mike's counsel on complex and sensitive licensing agreement negotiations, acquisitions, and other technology transactions.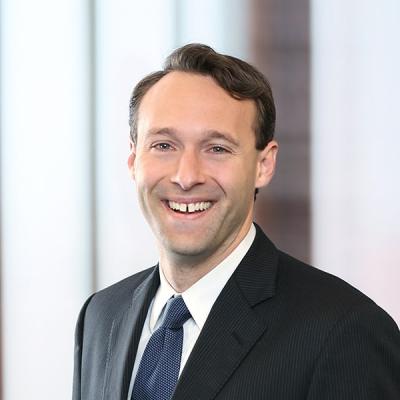 Nicholas W. Armington is an intellectual property attorney at Mintz who focuses on patent and trade secret litigation. Nick represents clients before the International Trade Commission and in US District Courts. His work involves network devices, semiconductors, converged devices, and LED lighting.