Federal Circuit Awards Attorney Fees to the Defendant Following Dismissal of Lawsuit by Plaintiff
The Federal Circuit affirmed a district court award of over $360,000 in costs and attorneys' fees against a non-practicing entity, citing the need "to deter future abusive litigation."
In October 2016, Blackbird sued Health in Motion (HIM) for infringing U.S. Patent No. 6,705,976 ("the '976 patent") related to exercise equipment.  Blackbird is a non-practicing entity whose business model includes buying and licensing patents. 
In June 2017, Blackbird offered to settle its case against HIM for $80,000.  HIM declined, arguing that Blackbird's infringement allegations lacked merit.  HIM asserted that there was a strong likelihood that Blackbird would be ordered to pay their attorney fees, and countered with a settlement offer that included Blackbird making a payment of $120,000.  Blackbird refused the settlement offer.  Over the next 19 months, Blackbird made several decreasing settlement offers. The last settlement offer in May 2018 was a "walk-away" settlement, whereby HIM would receive a free license to Blackbird's patent and the case would be dismissed.  HIM continued to refuse.  Blackbird then filed a notice of voluntary dismissal with prejudice, executed a covenant not to sue, and filed a motion to dismiss for lack of subject matter jurisdiction, arguing that a case or controversy no longer exists.  The District Court dismissed Blackbird's claims with prejudice and denied the motion to dismiss.  HIM then filed a motion for costs and attorney fees totaling over $360,000.  The District Court granted the motion for the total requested.   
The Federal Circuit affirmed the award of costs and attorney fees in the requested amount based on 35 U.S.C. § 285, which states a "court in exceptional cases may award reasonable attorney fees to the prevailing party."  In Octane Fitness, the Supreme Court interpreted an "exceptional case" as one that "stands out from others with respect to the substantive strength of a party's litigating position (considering both the governing law and the facts of the case) or the unreasonable manner in which the case was litigated." 572 U.S. 545, 554 (2014).  Based on this standard, the District Court found that (1) Blackbird's litigation position was "meritless" and "frivolous"; (2) that the case was litigated in an unreasonable manner; and (3) that the fees were warranted "to deter future abusive litigation." Id. at 554.
The Federal Circuit affirmed that Blackbird had a weak substantive position and that "the exercise of even a modicum of due diligence by Blackbird, as part of a pre-suit investigation, would have revealed the weaknesses in its litigation position." The Federal Circuit also affirmed that the case was litigated in an unreasonable manner.  In doing so, the Federal Circuit made clear that low settlement offers may be considered when determining bad faith and exceptional cases, citing Eon-Net LP v. Flagstar Bancorp, 653 F.3d 1314 (Fed. Cir. 2011) (patentee had "acted in bad faith by exploiting the high cost to defend complex litigation to extract a nuisance value settlement").  Further, the Federal Circuit affirmed that Blackbird unreasonably delayed producing documents, noting that Blackbird waited until the pretrial submission deadline to file a notice of dismissal without first giving notice to opposing counsel.  Finally, the Federal Circuit held that the District Court did not abuse its discretion in considering the need to deter future abusive litigation.  According to the Federal Circuit, Blackbird is an entity owned and controlled entirely by attorneys.  The entity makes money by purchasing, licensing and/or asserting patents. Notably, Blackbird has filed over 100 infringement lawsuits since 2014, none of which have reached a final decision on the merits.
The Federal Circuit held that the District Court did not abuse its discretion in concluding that Blackbird's case against HIM is "exceptional" within the meaning of 35 U.S.C. § 285 and warrants the award of costs and attorney fees to the defendants.
Authors
Kenneth E. Jenkins, PhD, is an intellectual property attorney at Mintz. He's highly regarded for patent prosecution and counseling for life sciences, chemical, and energy companies. Ken helps companies and research institutions secure patents on strategic innovations and manage their patent portfolios.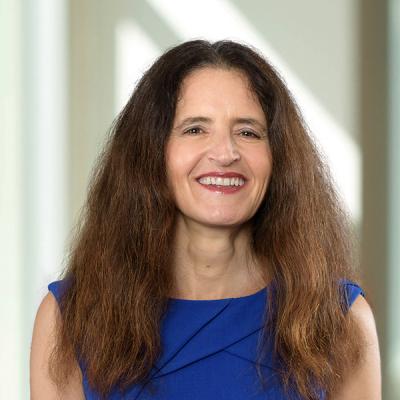 Gali is a Mintz intellectual property attorney with a PhD in organic chemistry. She has prepared and prosecuted patent applications throughout the world in areas such as biotechnology, chemistry, and pharmaceuticals. She advises on patentability and validity assessments, freedom-to-operate analysis, and patent strategy.