Federal Circuit Narrows Availability for IPR Appeals Under Arthrex
By recognizing a constitutional deficiency in the appointment of Patent Trial and Appeal Board ("PTAB") judges, the Federal Circuit in Arthrex, Inc. v. Smith & Nephew, Inc., 941 F.3d 1320 (Fed. Cir. 2019) set the stage for numerous appeals by parties unhappy with a PTAB decision and seeking a do-over with a new panel.  PTAB action to pause a growing docket of remanded cases was previously reported here. 
Last week, the Federal Circuit issued a pair of precedential orders limiting the availability of appeals of inter partes review ("IPR") decisions in light of Arthrex.  The United States Patent and Trademark Office ("USPTO") had intervened in both appeals, in an apparent effort to limit the number of cases that would need to be readjudicated.  According to the Federal Circuit's orders, remand of USPTO decisions in view of Arthrex is not compelled in cases where: (1) appellant is the IPR petitioner, or (2) final written decision in the IPR was issued after Arthrex (i.e., October 31, 2019).
In Ciena Corp. v. Oyster Optics, LLC (Case 2019-2117, issued May 5, 2020), the Federal Circuit considered Ciena's motion to vacate and remand the final written decision by the PTAB that none of the challenged patent claims were unpatentable.  Ciena argued that remand was in order because, under Arthrex, the PTAB members rendering the decision had not been appointed in compliance with the Appointments Clause.  However, the Federal Circuit observed that "[t]he problem with Ciena's request is that, unlike the patent owner in Arthrex, Ciena requested that the Board adjudicate its petition.  It, thus, affirmatively sought a ruling from the Board members, regardless of how they were appointed" (emphasis added). 
Although the Federal Circuit acknowledged that it has discretion to consider an otherwise waived constitutional challenge, Ciena's "consent to the jurisdiction of the Board would most certainly doom it."  In particular, "Ciena had a valid alternative forum in which it could have challenged Oyster's patent claims—the district court."  Indeed, infringement proceedings filed by Oyster were already in district court, and Ciena had requested a delay in view of the IPR.  The Federal Circuit therefore denied Ciena's motion to vacate and remand in light of Arthrex.
In Caterpillar Paving Products Inc., v. Wirtgen America, Inc. (Case 2020-1261, issued May 6, 2020), the appellant was the patent owner, Caterpillar.  However, also unlike Ciena, the PTAB's final written decision was issued after the Federal Circuit's decision in Arthrex.  Wirtgen and the USPTO Director argued that the PTAB judges were constitutionally appointed as of the date of the decision in Arthrex.  Caterpillar countered that, even if that were the case, it "does not cure a year's worth of constitutional violations influencing the Board's thinking and conclusions."  The Federal Circuit sided with Wirtgen, citing to Arthrex as having already considered Caterpillar's argument and "expressly limiting its holding 'to those cases where final written decisions were issued.' 941 F.3d at 1340."  The motion to vacate and remand was therefore denied in this case as well.
Takeaway:  With the designation of orders in Ciena and Caterpillar as precedential, IPR petitioner appellants and any party to an IPR with a final decision after October 31, 2019 should rely on a ground other than unconstitutionality under Arthrex on appeal.
Author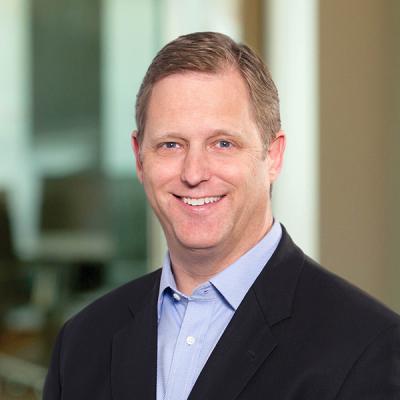 Marc T. Morley is recognized as one of San Diego's top IP lawyers. He works with Mintz clients to develop and implement effective intellectual property strategies. Marc also handles IP-related transactions and due diligence. His clients include tech companies and research institutions.