PTAB Designates As Informative a Decision Instituting Post-Grant Review for a Design Patent Lacking Ornamentality
On June 11, 2020, the Patent Trial and Appeal Board ("PTAB") designated as informative a July 26, 2019 institution decision granting post-grant review of a design patent for lacking ornamentality. In this ruling, the PTAB provides insight into how it analyzes the unpatentability of a design patent due to lack of ornamentality in post-grant proceedings at the institution stage.
In Sattler Tech Corp. v. Humancentric Ventures, LLC, Case No. PGR2019-00030, Paper 9 (P.T.A.B. July 26, 2019), Sattler Tech Corp. ("Sattler") filed a petition seeking post-grant review of a design patent, U.S. Patent No. D823,093 (the "'093 Patent"), owned by Humancentric Ventures, LLC ("Humancentric") and relating to the design of a Video Electronics Standards Association ("VESA") mount adapter bracket. The claimed portions of the design included top and bottom tabs and eight raised grommets arranged in diagonal pairs toward the four corners of the plate.  The plate did not form a part of the claimed design.  Sattler argued that both the overall design and individual components of Humancentric's bracket were primarily functional, rather than ornamental. Specifically, Sattler asserted that the claimed tabs were functionally necessary to secure the bracket to certain monitors, and showed that the claimed grommets conformed to industry standards for size and placement of grommets on VESA brackets. Sattler further argued that there were no alternative designs of the claimed mount adapter bracket, further proving that the claimed features were primarily functional and not ornamental.
The PTAB agreed with petitioner and instituted post-grant review of the '093 patent for lacking ornamentality.  In doing so the PTAB set forth the analysis for determining whether a design patent is invalid as lacking ornamentality. Specifically, the PTAB noted that design patents can be invalid "if the claimed design is primarily functional rather than primarily ornamental" and that "the availability of alternative designs [has been] an important … factor in evaluating the legal functionality of a claimed design." Id. at 7, citing High Point Design LLC v. Buyers Direct, Inc., 730 F.3d 1301, 1315 (Fed. Cir. 2013); Ethicon Endo- Surgery, Inc. v. Covidien, Inc., 796 F.3d 1312, 1329–30 (Fed. Cir. 2015). If the availability of alternative designs is not dispositive, the PTAB can rely on other factors, such as whether alternative designs would adversely affect the utility of the specified article. Id. at 8. In this case, "Petitioner explained in detail how the spacing, size, shape, and angle of the tabs are dictated by their function to attach to the back of certain monitors" and decided that Petitioner's arguments that other features conformed to industry standards further indicated a primarily functional design. Id. at 17. The only design element that appears to be optional … is the raised edges of the grommets," but, according to the PTAB, Sattler had provided support to indicate that raised edges on grommets was known as a way to "increase their strength, and, therefore, provides a functional (not ornamental) benefit." Id. at 17-18. The fact that "other mounting brackets contain the same individual elements … as well as the same overall appearance of the bracket" further indicated that "there appears to be a lack of alternative designs, which weighs strongly in Petitioner's favor." Id. at 18. Thus, Sattler had met its burden that it was more likely than not that the '093 Patent was unpatentable for lacking ornamentality. Id. at 19.
With this decision, the PTAB provided a roadmap for invalidating a design patent that covers a primarily functional design. On the other hand, an inventor seeking a design patent can combat such challenges to a patent by providing alternative designs in the patents, to show that the claimed designs are not required for the functionality of the article in question, or by ensuring that the claims are not limited to portions of the design that serve a primarily functional purpose.
Authors
Brad M. Scheller is an attorney who handles patent disputes for Mintz clients in industries ranging from electronics and software to consumer goods and cosmetics. He represents clients in federal district courts, in the US Court of Appeals for the Federal Circuit, and at the Patent Trial and Appeal Board.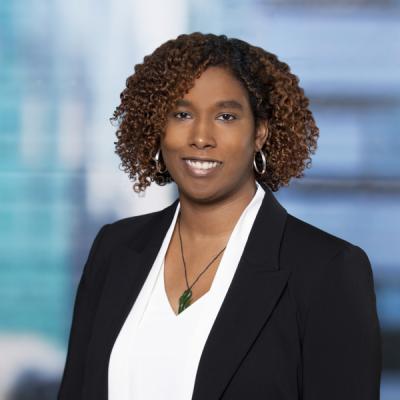 Meena Seralathan is a Mintz attorney who focuses on intellectual property litigation. She has experience in a broad range of technology areas, including machine learning and cybersecurity.