Year in Review: The Most Popular IP Posts of 2021
As 2022 begins and intellectual property (IP) strategies are being developed for the new year, it is a good time to reflect on what IP issues were prominent in 2021.  According to many readers, hot topics included efficient and expeditious U.S. patent prosecution, new copyright and trademark laws, and standard essential patents (SEPs). Below are 5 of the most read IP Posts on Mintz.com from last year.
1. Expediting Patent Prosecution After An Advisory Action – This article explores various strategies that may allow an applicant to expedite prosecution at the U.S. Patent and Trademark Office (USPTO) after the mailing of an Advisory Action.
2. Protecting Lawful Streaming Act Signed Into Law – This article discusses a new section of the Consolidated Appropriations Act that addresses the so-called "felony streaming" loophole in the Copyright Act and criminal code.
3. The USPTO's Patent Classification and Search Systems Have Jumped on the Artificial Intelligence (AI) Bandwagon – In 2021 the USPTO implemented and developed various tools explained in this article that use AI for prior art searching and patent classification.
4. The Trademark Modernization Act Establishes New Trademark Cancellation Procedures - This article discusses the Consolidated Appropriations Act's amendments to the Lanham Act involving ex parte proceedings to cancel unused trademarks, presumption of irreparable harm, submitting letters of protest, and flexible response periods for trademark office actions.
5. US Open for FRAND Business: The Fifth Circuit Vindicates Ericsson, Finding that Ericsson's Offers were FRAND – This article discusses the importance of the Fifth Circuit's affirmation of a first-of-its-kind jury verdict finding that licensing offers made for SEPs complied with FRAND (Fair, Reasonable, and Non-Discriminatory) obligations.
---
To learn more from the Mintz IP team, follow us on LinkedIn and check out our Exclusive Rights podcast.
Author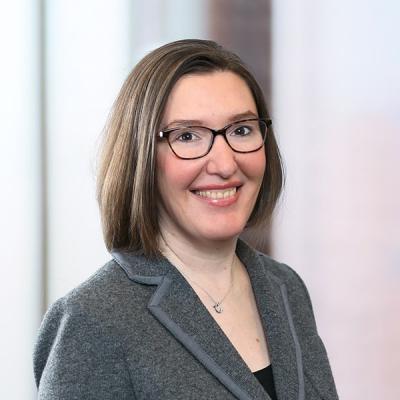 Christina Sperry is a Mintz patent attorney who drafts and prosecutes patents for clients in the electrical, mechanical, and electro-mechanical fields. She represents companies and academic institutions in the medical technology field and helps protect patent innovations for medical and surgical devices.