An Overview of Shotgun Pleadings in the Federal Courts
Advice that may have served House of Pain in their 1992 hit song, "Jump Around," to "bring a shotgun" to battle likely does not translate well to plaintiffs in federal litigation contemplating bringing a "shotgun" pleading to court. In this article we explore types of shotgun pleadings identified by courts and outline potential responses to a shotgun pleading.
Shotgun Pleadings and Relationship to the Federal Rules of Civil Procedure
"Throw it against the wall and see what sticks" may work to solve a novel problem, but it is a highly disfavored legal strategy that may offer more risk than reward, especially when it takes the form of a "shotgun" pleading. Shotgun, a.k.a. "kitchen sink," pleadings are those that fail to provide opposing counsel with fair and adequate notice of claims or defenses against them and preclude an effective responsive pleading. In doing so, shotgun pleadings contribute to unnecessary litigation costs, inexorably broaden the scope of discovery, and deplete limited judicial resources. 
Courts' prohibitions against shotgun pleadings trace back to the Rules of Civil Procedure. Federal Rule 8(a)(2) states that pleadings "must contain a short and plain statement of the claim showing that the pleader is entitled to relief." Rule 10(b) additionally requires a party to "state its claims or defenses in numbered paragraphs, each limited as far as practicable to a single set of circumstances." "If doing so would promote clarity," Rule 10(b) mandates that "each claim founded on a separate transaction or occurrence—and each defense other than a denial—must be stated in a separate count or defense." Shotgun pleadings running afoul of Rules (8)(a)(2) and/or Rule 10(b) violate the "spirit, if not the letter," of the Federal Rules. Weiland v. Palm Beach Cty. Sheriff's Office, 792 F.3d 1313, 1320 (11th Cir. 2015); see also, e.g., Bartol v. Barrowclough, 251 F. Supp. 3d 855 (E.D. Pa. 2017) (affirming dismissal after the district court ordered plaintiffs to amend their "shotgun pleading" and "state[] clearly how each and every defendant is alleged to have violated plaintiffs' legal rights."); Glenn v. First Nat. Bank in Grand Junction, 868 F.2d 368, 371 (10th Cir. 1989) ("The law recognizes a significant difference between notice pleading and 'shotgun' pleading.").
Types of Shotgun Pleadings
Caselaw out of the Eleventh Circuit Court of Appeals is instructive regarding the different types of shotgun pleadings. The Eleventh Circuit has actively policed shotgun pleadings and has a well-developed body of law addressing these filings, which it characterizes as deliberate attempts to confuse opponents and courts alike. See Weiland, 792 F.3d at 1320. It has also identified four distinct categories of shotgun pleadings that fail to comply with the Federal Rules:
Complaints where each count adopts the allegations of the preceding counts until a final count combines all prior allegations, which are the most common type (id. at 1321-22); 
Complaints that are replete with conclusory, vague, or immaterial facts not associated with a specific claim or a particular cause of action (id.);
Complaints that fail to set out each claim for relief or cause of action into a different count (id. at 1323); and 
Complaints asserting multiple claims against multiple defendants without specifying which defendant is responsible for which act(s) or omission(s) or which claim is being brought against which defendant(s) (id.).
Case Illustrations of the Types of Shotgun Pleadings
Examples of these different types of improper shotgun pleadings identified by the Eleventh Circuit can be found across the federal courts. In a recent example of the first category, the Court in Anchor Title & Escrow v. Omega National Title Agency dismissed trade secret misappropriation claims where each count of the complaint incorporated all or some of the allegations from its earlier counts. 3:23-cv-08043 (N.D. Fl. Jul. 3, 2023). Anchor had filed suit against its former employees alleging that they violated the federal Defend Trade Secrets Act (DTSA) and the Florida Uniform Trade Secrets Act by using Anchor's trade secrets to solicit business for Omega. The Federal District Court for the Northern District of Florida dismissed Anchor's amended complaint as a shotgun pleading because several of the claims incorporated background facts and elements that were not relevant, making it difficult to assess their legal sufficiency. For example, Anchor's allegations that it had lost business appeared irrelevant to its asserted Computer Fraud and Abuse Act and federal Stored Communications Act claims. Yet Anchor supported those later counts by incorporating the inapposite lost business allegations by reference. The court additionally noted that the complaint also had hallmarks of the fourth type of shotgun pleading for failing to clearly identify which count was being brought against which defendant(s). Specifically, the allegations in Count 1, brought against "individual defendants," was "virtually identical" to the allegations in Count 3, which the Anchor brought against all defendants.
In the second category are complaints riddled with unrelated, vague, and conclusory statements. In Litwak v. Tomko, the Federal District Court for the Middle District of Pennsylvania dismissed the plaintiff's third amended complaint with prejudice because it alleged a "sham unlawful appeal" but recited only conclusory labels (i.e., "sham," "unlawful") without alleging any facts related to the appeal. No. 3:16-CV-00446, 2018 U.S. Dist. LEXIS 74773 *1, *13 (M.D. Pa. Mar. 19, 2018). The court noted that the Plaintiff's third amended complaint "intermingles seemingly unrelated fact and conclusory statements with claims based on a variety of legal theories" before dismissing it with prejudice "because a shotgun pleading does not comply with the mandates of Rule 8." Id. at *16.
The third category involves advancing multiple claims arising from different transactions or occurrences in the same count, a violation of Federal Rule 10(b). An example is Chowdary v. Ozcelebi, where the plaintiffs sought to exempt debt from discharge in bankruptcy based on three different theories: (1) false pretenses, false representations, and/or actual fraud; (2) fraud or defalcation while acting in a fiduciary capacity or outside a fiduciary relationship; and (3) willful and malicious injury to plaintiffs or their property. 635 B.R. 467, 473 (Bankr. S.D. Tex. 2021). When the Bankruptcy Court for the Southern District of Texas was unable to parse out which facts aligned with which legal theories in plaintiffs' amended complaint, it required the plaintiffs to file another amended complaint under Rule 12(e). Id. at 478. The court noted that plaintiffs' failure to separate the causes of action was excessively burdensome and unnecessarily increased not only the risk of legal error in applying confusing facts to the claims, but also the risk of appeal and resulting waste of judicial resources, because some claims were subject to a heightened pleading standard under Rule 9(b). Id. Accordingly, the court held that the complaint was an "impermissible shotgun pleading" that violated multiple rules and required dismissal. Id.
The fourth category involves multiple claims brought against multiple defendants without any clarity as to which defendant is responsible for which alleged harms. In Destfino v. Kennedy, a case out of the Federal District Court for the Eastern District of California, a complaint alleged fraud and grouped all defendants together without specifying which defendants engaged in which conduct. No. CV-F-08-1269 LJO DLB, 2009 U.S. Dist. LEXIS 18138, *1, *23 (E.D. Cal. Jan. 7, 2009). The Destfino plaintiffs alleged that multiple defendants made misrepresentations to induce them into buying mortgages and car loans. Id. at *1. The court dismissed the complaint because the plaintiffs failed to identify which defendant engaged in which aspect of the alleged fraudulent schemes and had effectively alleged that each defendant did everything. Id. at *17. The court reasoned that it was not possible that every defendant engaged in every single fraudulent statement and act as alleged because defendants reside in and outside of California, include natural persons and business entities, and the alleged complex scheme occurred over a three-year period. Id. Thus, the geographic and temporal realities made it clear that not all defendants could have participated in every alleged act. Without greater specificity, it was difficult if not impossible to attribute each fraudulent act or stated allegation to any particular defendant and the court ordered the plaintiffs to try again with another amended complaint.
In addition to the four main types of shotgun pleadings identified by the Eleventh Circuit, claims may also risk dismissal for excessively incorporating factual allegations, such as a claim that incorporates one or more factual allegations that undermines one of its necessary elements. For example, in Ill. ex rel. Hammer v. Twin Rivers Ins. Co., the Federal District Court for the Northern District of Illinois dismissed an unjust enrichment claim for failure to state a claim under Rule 12(b)(6) because the claim incorporated by reference paragraphs that expressly alleged the existence of a written contract governing the parties' relationship. No. 16 C 7371, 2017 U.S. Dist. LEXIS 103833 *1, *38 (N.D. Ill. July 5, 2017). Illinois law bars claims of unjust enrichment where a contract governs the parties' relationship, unless the claim falls outside the subject matter of the contractual relationship. Id. at *34. Thus, by excessively incorporating factual allegations of an express relevant contract, the plaintiff subjected its unjust enrichment claim to dismissal under Rule 12(b)(6).
Potential Responses to a Shotgun Pleading
Parties facing shotgun pleadings may consider moving under Rule 12(e) "for a more definite statement of a pleading to which a responsive pleading is allowed but which is so vague or ambiguous that the party cannot reasonably prepare a response." A Rule 12(e) motion must highlight the defects in the alleged shotgun pleading and state what details are desired. If granted, the party who filed the defective pleading must file a new pleading within fourteen days after notice of the court order or within the time the court sets. Failure to comply may result in the court striking the offending pleading or issuing other relief. While it may be time consuming for the recipient of a shotgun pleading to parse through it and identify defects, a Rule 12(e) motion puts the court on notice of the defective pleading and requires the filing party to address the deficiencies up front before the court and parties expend additional resources on, e.g., potentially overbroad discovery.
As discussed in the examples above, courts may also dismiss shotgun pleadings under Rule 12(b)(6) if the pleading runs afoul of Rule 10(b) or the Iqbal-Twombly pleading standards. Ashcroft v. Iqbal, 556 U.S. 662, 678 (2009); Bell Atl. Corp. v. Twombly, 550 U.S. 544, 556 (2007). If dismissed without prejudice, the plaintiff may remedy the substandard pleading by amending it.
Finally, if a shotgun pleading is so vague, conclusory, and deficient as to indicate that the pleader failed to conduct a reasonable pre-suit inquiry into the claims' evidentiary support, it may in rare instances subject the filing counsel to Rule 11 sanctions. See Byrne v. Nezhat, 261 F.3d 1075, 1112 (11th Cir. 2001) (affirming the district court's imposition of Rule 11 sanctions because plaintiff's counsel submitted an amended complaint with no reasonable factual basis); Trump v. Clinton, No. 22-14102-CV, 2022 WL 16848187, at *6-7 (S.D. Fla. Nov. 10, 2022) (imposing sanctions for a shotgun pleading with frivolous claims). Thus, the party on the receiving end of a shotgun pleading should be aware of each of their tools under Rules 12(e), (b)(6), and 11 when faced with the unnecessarily onerous task of responding to one of these improper pleadings.
Co-authored by Calvin Sempebwa, Summer Associate 2023.
Authors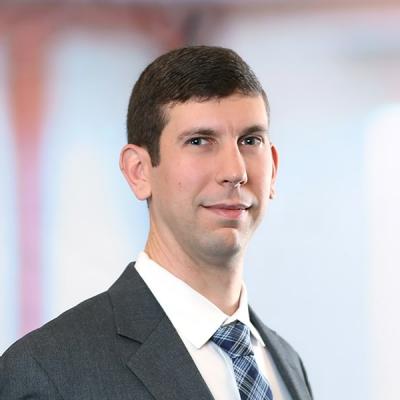 Joseph D. Rutkowski is Special Counsel who litigates intellectual property issues and counsels Mintz clients on IP rights. His primary focus is in patent litigation. Joseph's clients include companies in the pharmaceutical, medical device, consumer product, and telecommunications industries.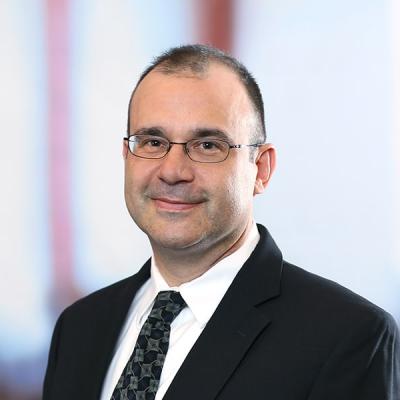 Peter J. Cuomo focuses his practice at Mintz on intellectual property enforcement and defense and counseling clients on issues related to IP rights. He handles all phases of patent litigation, and he has experience with resolving inventorship disputes.