TCPA Legislative Update: Senate Passes TRACED Act and Works on More Robocall Legislation
On May 23, the Senate passed the TRACED Act (S. 151) by an overwhelming bipartisan vote of 98-1. This bill, led by Sens. John Thune (R-SD) and Ed Markey (D-MA), and supported by all 50 state attorneys general, would force phone companies to identify spam calls to consumers, extend the statute of limitations to prosecute those illegally robocalling consumers, and increase fines for robocalls to up to $10,000 per illegal call. In a statement following its passage, FCC Chairman Ajit Pai praised the legislation saying, "This is a vital partnership in the fight against unwanted robocalls and one we already are working hard at. It's important that federal and state partners work together – and engage productively with private stakeholders – to address this important consumer protection priority."
Robocalls continue to be the top consumer complaint at both the Federal Trade Commission (FTC) and Federal Communications Commission (FCC). While the TRACED Act has a companion bill in the House (H.R. 2015), sponsored by Rep. David Kustoff (R-TN), the path towards passage is less clear. Earlier this year, House Energy and Commerce Chairman Frank Pallone (D-NJ) introduced the Stopping Bad Robocalls Act (H.R. 946), which is more wide-reaching than the TRACED Act and would require the telecom industry to authenticate the identity of calls and restrict what texts and calls can be made to consumers. Democrats in both chambers have also introduced a bill known as the ROBOCOP Act, which would make it easier for consumers to sue over robocalls. While Sen. Thune continues to champion his version of the TRACED Act and would like to see it passed as a clean bill in the House, stakeholders should expect the possibility of additional measures being considered as the legislative process advances in the coming months.
To that point, at an event last week, Rep. Frank Pallone and Ranking Member Greg Walden (R-OR) talked about ongoing negotiations on a bill that would combine elements from the Stopping Bad Robocalls Act with six other measures that the House Communication's Subcommittee discussed in April. Rep. Pallone expressed optimism that lawmakers would be able to introduce a compromise bill within the next week. During the event, Sen. Markey was hopeful that a conference committee could combine elements from the new House compromise and the Senate-passed TRACED Act saying, "Without question, if there are no other bills signed into law this year by President Trump, there will be one on robocalls. The issue of robocalls is bringing us together as a Congress. It's absolutely beautiful."
Also, Democratic lawmakers in the House scolded the FCC over failures to sufficiently curb robocalls. As a result, House appropriators included language in this year's Financial Services and General Government (FSGG) appropriations bill that would direct the FCC to create a plan for a robocall division and prepare a report on robocall tallies and agency efforts to work to combat robocalls with the telecom industry. The House Appropriations Committee also urged the FCC to coordinate better with the Justice Department on collecting robocall fines, citing "significant delays" in that process.
Author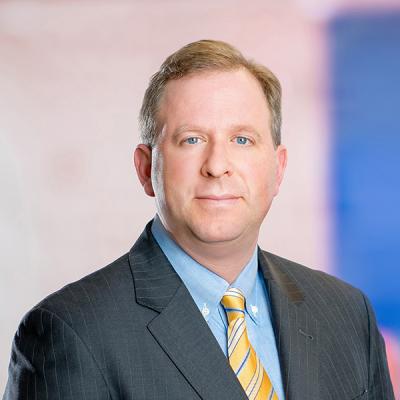 ML Strategies - Executive Vice President & Director of Operations
Alexander Hecht is Executive Vice President & Director of Operations of ML Strategies, Washington, DC. He's an attorney with over a decade of senior-level experience in Congress and trade associations. Alex helps clients with regulatory and legislative issues, including health care and technology.