New Regulations will Significantly Restrict H-1B Visa Eligibility — Part 2 of 2
On Tuesday, October 6, both the Department of Labor (DOL) and the Department of Homeland Security (DHS) announced regulations that will significantly impact the H-1B visa program. This is Part 2 of our two-part alert, which provides an analysis of DHS regulations that take effect in 60 days.
Part 1 Recap: DOL Regulation on Prevailing Wages
Our analysis of the Department of Labor's Interim Final Rule regarding prevailing wages can be found here. As discussed in our alert, the DOL has revised its prevailing wage methodology, based on strained logic, to dramatically increase prevailing wages.
Early Analysis of New Wage Data
A first glance of the new OES wage data shows a shocking increase in many common occupations in populous locations. In some instances, wages increased by an average of $40,000 - $50,000 across each wage level.
Incredibly, DOL's new wage data indicates that "due to limits in OES data," they cannot provide wage data for the occupation of "Software Developer" in the San Francisco Bay Area-Silicon Valley Metropolitan Statistical Area (MSA). The result is a default wage for all Software Developers in this MSA at the national prevailing wage rate of $208,000. This is true for some other common occupations in large cities as well.
It is difficult to understand why there is insufficient data to set a prevailing wage for Software Developers in Silicon Valley. It would appear that the new prevailing wage rule and data may have been driven by political motivations and not by economic analysis.
Part 2 – Analysis of DHS Regulations
The DHS Interim Final Rule was published on Thursday, October 8, 2020. It is effective 60 days from the publication date, on December 7, 2020. The rule dramatically narrows the standard for qualification for H-1B status, and also creates onerous burdens on employers that place H-1B workers at another company's location.
Definition of "Specialty Occupation"
The DHS rule restricts the definition of "specialty occupation," which is the legal standard to determine whether a particular position qualifies for H-1B status.
By way of background, to qualify for H-1B status, a position must be "professional" in the sense that an occupation must require a four-year bachelor's degree in a specific specialty as a minimum qualification for the role. The foreign national beneficiary must have a four-year degree or equivalent in a "specific specialty" that is related to the occupation.
The current regulation requires a showing that the degree requirement is "normal," "common," or "usual" to the occupation. The current regulations list four different standards to demonstrate that a degree is a common requirement; an employer must provide evidence to meet one of the four criteria for the position to qualify. The use of the terms "normal," "common," and "usual" allowed for an H-1B to be approved with a showing that a degree is a common requirement, but not a universal requirement in every instance.
Over the past few years, U.S. Citizenship and Immigration Services (USCIS) adjudication practice has attempted to revise the definition and indicate that a degree "must" be a requirement. Many H-1B petitions were denied on this unsupportable ground. Thanks to federal court litigation, this standard was rejected by many courts, and H-1B denials were overturned.
Unsurprisingly, the new rule contains the more restrictive standard USCIS had been trying to implement through adjudication. The new regulation no longer allows a showing that the degree requirement is "normal", "common," or "usual" among employers or within the industry. Instead, the rule requires a showing that the degree is "always" a requirement for the occupation.
Narrowing of Acceptable Degrees
Similarly, USCIS has been attempting to unlawfully restrict the type of degrees that would qualify an individual to work in the particular occupation listed in the H-1B. USCIS had denied many cases based on the unsupportable standard that an occupation can only require a degree in one particular degree field in order to qualify for H-1B status. These decisions were not aligned with the regulation, which required that the degree must be in a "specific specialty." For example, the regulations allow a Software Engineer to qualify with a degree in the specialty of Software Engineering, which could include Computer Science, Information Systems, Information Technology, and Electrical Engineering, among others.
The new rule contains a much more narrow standard. The rule requires a bachelor's degree in a "directly related specific specialty." USCIS is certain to use this definition to deny H-1B petitions where they deem the beneficiary's degree not to be "directly related."
In addition, in common situations where an employer will accept more than one degree to qualify for a position, the regulation instructs,
"the petitioner would have to establish how each field of study is in a specific specialty providing "a body of highly specialized knowledge" directly related to the duties and responsibilities of the particular position to meet the requirements of [the position]"
"Specialty Occupation" – DHS Reliance on the Occupational Outlook Handbook
USCIS has commonly relied on the Department of Labor's Occupational Outlook Handbook (OOH) to challenge the approvability of H-1B petitions and to deny many H-1B petitions. This exclusive reliance of the OOH is done despite a disclaimer from the DOL that states, "The OOH . . . should never be used for any legal purpose."
USCIS has long used language in the OOH that states, for example, that "many employers require a Bachelor's degree" to argue that the degree requirement is not "common" or "normal" to the industry and, therefore, deny an H-1B petition.
Despite the instruction that the DOL's OOH is not to be used for any legal purpose, the new DHS rule states, "DHS would continue its practice of consulting the DOL's Occupational Outlook Handbook and other reliable and informative sources." This will make it extremely difficult to succeed with an H-1B petition on the criteria that a degree in specific field is a minimum requirement for that occupation.
Placement of H-1B Workers at Third-Party Worksites
USCIS has long sought to limit the ability of employers to place H-1B workers on other company worksites, despite the fact that professional contract employment has become more common in many industries. The new rule will restrict the ability for employers to hire and maintain status for H-1B workers who will work at third-party worksites.
One-Year Limitation of H-1B Validity:
The validity period of any H-1B petition that includes work at a third-party worksite will be limited to one year. In addition, the rule allows USCIS to limit the validity period of an H-1B approval to a duration shorter than what was requested on Form I-129, and include a "brief explanation" in the approval notice.
Documentation of Available Work:
Further, employers must document that there is available work for the H-1B worker, through the submission of "work order(s), statement(s) of work, or other similar legally binding agreements." This was a long-standing issue, where USCIS sought documentation that the H-1B worker would have available work for the duration of the petition. USCIS often reduced the validity of the H-1B based on that documentation, and notoriously approved cases for only a few months, and in at least one instance for a single day. This practice was deemed to be invalid in a federal district court decision in March 2020.
The DHS rule formalizes this requirement, and for any petition that notes offsite employment, employers will be required to document that work is available through MSAs, SOWs or similar documentation. Based on past USCIS practice, these petitions will likely face intense scrutiny and higher rates of denial.
Definition of "Employer-Employee Relationship":
The rule will formally adopt the criteria that were enumerated in a 2010 USCIS memo that defined "employer-employee relationship" based on common law doctrine and listed a number of criteria that could be documented to evidence the employer's control of the employee's work. This standard was deemed to be invalid in the same federal district court decision noted above.
While the rule indicates that this provision is focused on offsite employment, based on past USCIS practice, it is likely that USCIS will focus on the employer-employee relationship in all H-1B petitions, even for in-house employment. This reversion to the prior USCIS standard will likely add additional burdens to all employers that file H-1B petitions and require additional documentation for a petition to be approvable.
Third-Party Worksite Exemptions
The DHS rule adopts the DOL's regulatory definition of "worksite" to determine if an H-1B worker is "placed" at a third-party worksite for purposes of triggering increased scrutiny and documentation requirements.
DOL regulations provide both a definition of a worksite, as well as definitions and examples of "non-worksites" and worksite exemptions. There are a number of instances and examples where placement of H-1B workers at third-party company locations does not meet the definition of a "worksite" and therefore does not trigger this scrutiny. In some instances, employers may be able to modify their business practices to fit within these exemptions, and reduce the additional burdens in H-1B processing.
Mintz' immigration attorneys are available to discuss any questions on worksite exemptions.
If you have any questions regarding these new regulations, please contact your Mintz immigration attorney.
Authors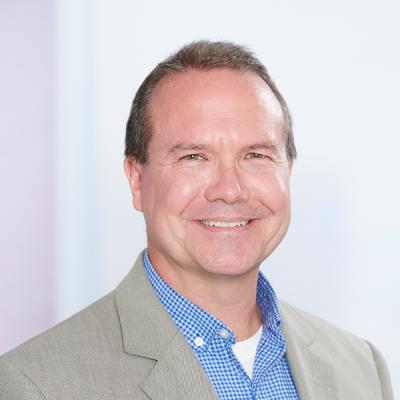 Member / Chair, Immigration Practice
John's practice encompasses all aspects of immigration and nationality law. John draws on over two decades of experience to help companies and their employees obtain nonimmigrant visas, including B, E, H, J, L, O, and TN visas. He also handles applications for PERM labor certification; extraordinary ability, outstanding researcher, and national interest waiver petitions; adjustment of status procedures; consular processing; and naturalization.
William L. Coffman focuses on immigration and nationality law at Mintz. He represents clients on immigration matters before the US Citizenship and Immigration Services, the Department of Labor, and US and foreign consulates.