Nasdaq Temporarily Extends Compliance Periods for Certain Continued Listing Requirements Due to COVID-19
On April 17, 2020, as a result of the coronavirus ("COVID-19") pandemic, the Securities and Exchange Commission approved changes to the Nasdaq Listing Rules to temporarily permit a longer period of time for Nasdaq listed companies to regain compliance with the bid price and market value of publicly held shares continued listing requirements by tolling the applicable compliance periods through and including June 30, 2020.
Under the Nasdaq Listing Rules, a Nasdaq listed company must maintain a minimum bid price of $1 per share and a minimum market value of publicly held shares of $1 million, $5 million or $15 million depending on the Nasdaq market on which the company is listed and the continued listing standard on which the company relies for continued listing.[1]
As of April 17, 2020, Nasdaq will temporarily permit companies that are out of compliance with these listing requirements additional time to regain compliance by tolling the compliance periods through and including June 30, 2020. During the tolling period, Nasdaq will continue to monitor these listing requirements and companies will continue to be notified about new instances of non-compliance in accordance with existing Nasdaq Listing Rules. Companies that are notified about non-compliance are required by Nasdaq rules to make a public announcement disclosing receipt of the notification by filing a Form 8-K, where required by SEC rules, or by issuing a press release. Starting on July 1, 2020, companies will receive the balance of any pending compliance period in effect at the start of the tolling period to come back into compliance with the applicable listing requirement. Similarly, companies that were in the delisting hearings process would return to that process at the same stage they were in when the tolling period began. Companies that are newly identified as non-compliant during the tolling period will have 180 days to regain compliance, beginning on July 1, 2020.
Nasdaq will continue to monitor the impact of the COVID-19 pandemic and has previously indicated that it will consider the impact of disruptions caused by COVID-19 in its review of any requests for a financial viability exception to its shareholder approval rules. The Nasdaq has also stated that companies adversely impacted by COVID-19 or the resulting market conditions, or that have any questions regarding the application of the Nasdaq Listing Rules, may contact their Nasdaq Listing Analyst.
1 Generally, under the Nasdaq Listing Rules, a failure to meet either of these listing requirements is determined to exist only if the deficiency continues for a period of 30 consecutive business days (at which time Nasdaq will notify companies of the deficiency) and the company has a period of 180 calendar days from Nasdaq's notice to regain compliance (subject to differences based on which market the company is listed with respect to the minimum bid price). A company regains compliance by meeting the applicable standard for a minimum of 10 consecutive business days during the applicable compliance period.
Author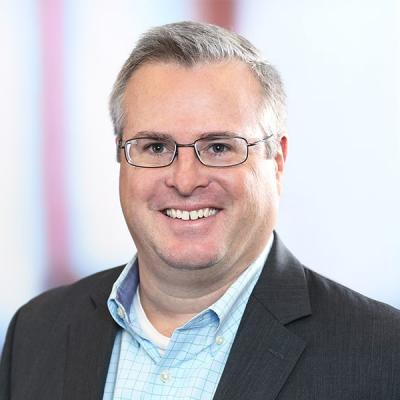 Dan is a corporate and securities attorney whose practice spans the full gamut of corporate law. He has advised clients for over two decades in public and private equity and debt financings, securities law matters, mergers and acquisitions, and strategic advice on a broad range of other corporate matters. He capably counsels public and private companies with offerings, compliance, and securities questions and leads buyers and sellers throughout the transaction process. Dan represents life sciences companies as well as clients in other technology fields, financial services, and professional services firms.