SEC Amends Shareholder Proposal Eligibility Rules
On September 23, 2020, the Securities and Exchange Commission (the "SEC") finalized amendments to certain security ownership thresholds, procedural requirements, and resubmission thresholds under the shareholder proposal requirements of Rule 14a-8 under the Securities Exchange Act of 1934, as amended. These amendments, the initial versions of which we discussed in our earlier Viewpoints advisory, will be effective 60 days after publication in the Federal Register and will apply to any proposal submitted for an annual or special meeting to be held on or after January 1, 2022. The SEC indicated that the purpose of the changes is to "help ensure that the ability to have a [shareholder] proposal included. . . in a company's proxy materials — and thus to draw on company and shareholder resources and to command the time and attention of the company and other shareholders — is appropriately calibrated and takes into consideration the interests of not only the shareholder . . . but also the company and other shareholders who bear the costs associated with the inclusion of such proposals in the company's proxy statement."
Background on Rule 14a-8
Rule 14a-8 requires public companies subject to the federal securities laws to include certain shareholder proposals in their proxy statements to shareholders. The purpose of this rule is to provide shareholders with the ability to present their own proposals for consideration at a shareholder meeting. In recent years, shareholder proposals have addressed environmental, social, and political matters, such as proposals relating to the disclosure of political spending, the cost of certain environmental actions, as well as the gender pay gap and workplace diversity. These proposals have also included matters relating to general corporate governance and the compensation of certain directors and C-suite officers.
Companies generally try to exclude these proposals, citing the relative disclosure burden and that many of the proposed matters are within the discretion of the company's management[1]. A company, however, may only exclude a proposal if the shareholder-proponent does not satisfy certain eligibility requirements or the proposal fails to meet the specified substantive requirements that are designed to ensure that the shareholder proposal processes is not excessively or inappropriately used by shareholders.
Amendments to Eligibility Exclusions for Shareholder Proposals

Ownership Thresholds
Rule 14a-8 imposes several eligibility requirements on shareholders who wish to submit their proposal for inclusion in a proxy statement. The prior rules required, among other things, that a shareholder must have continuously owned at least $2,000 or 1% of a company's securities entitled to vote for one year (referred to herein as the $2,000/one-year ownership threshold) in order to be eligible to submit a proposal, may only submit one proposal per meeting, and must limit a proposal to 500 words. The final rule amends certain of these requirements and adds additional procedural requirements in order for a proposal to be properly submitted[2].
The final amendment replaced the current $2,000/one-year ownership threshold for submitting a shareholder approval with three alternative thresholds that will require a shareholder to demonstrate continuous ownership of at least:
$2,000 of the company's securities for at least three years;
$15,000 of the company's securities for at least two years; or
$25,000 of the company's securities for at least one year.
In determining these new thresholds, the SEC noted that increases in inflation and market value caused the need to revisit the $2,000/one-year ownership threshold and to "recalibrate the relationship between the amount of stock owned and the requisite holding period to reflect a more appropriate economic stake or investment interest." In approving the new ownership thresholds, the SEC noted that shareholders are prohibited from aggregating their holdings with other shareholders in order to satisfy the thresholds described above.
In addition, under a temporary transition rule, shareholders who are currently eligible to submit proposals under the current $2,000/one-year ownership threshold, but currently do not satisfy the new requirements, will continue to be eligible to submit proposals through the expiration of a transition period that extends for all annual or special meetings held prior to January 1, 2023, provided the shareholder continues to hold at least $2,000 of a company's securities.
Shareholder Engagement Statement
The SEC also approved an amendment to Rule 14a-8 that requires each shareholder to state that they are able to meet with the company, either in person or via teleconference, no less than 10 calendar days, nor more than 30 calendar days, after submission of the shareholder proposal, and provide contact information as well as the specific business days and times that the shareholder is available to discuss the proposal with the company. In approving this shareholder-engagement requirement, the SEC indicated that it believes that having shareholder-proponents state their availability to discuss their proposal will facilitate dialogue between shareholders and companies and may lead to more efficient and less costly resolution of these matters.
This final amendment, however, does not require companies to engage with the shareholder or to state that they attempted to engage with the shareholder prior to submitting a no-action request to the SEC with respect to the particular proposal. The SEC explained that because companies and their shareholders bear the burdens associated with including a shareholder proposal in company proxy materials or seeking no-action relief to exclude such proposals, companies are sufficiently incentivized to pursue less costly forms of engagement with the shareholder-proponent.
One-Person Rule
Prior to the amendments, Rule 14a-8(c) stated that each shareholder may submit no more than one proposal, directly or indirectly, to a company for a particular shareholders' meeting. The SEC revised this prohibition such that the one-proposal rule applies to "each person" rather than "each shareholder," such that a shareholder-proponent will not be permitted to submit one proposal in their own name and simultaneously serve as a representative to submit a different proposal on another shareholder's behalf for consideration at the same meeting. Likewise, a representative will not be permitted to submit more than one proposal to be considered at the same meeting, even if the representative were to submit each proposal on behalf of different shareholders. The purpose of this change is to prevent shareholders or their representatives from submitting multiple proposals for the same meeting, which can give rise to concerns about excessive costs and the obscuring effect of including multiple proposals in a company's proxy materials.
While this amendment prohibits a representative from submitting a proposal on behalf of two different shareholders, the SEC indicated that the amendment is not intended to prevent shareholders from seeking assistance and advice from lawyers, investment advisers, or others to help them draft shareholder proposals and navigate the shareholder proposal process. To the extent that the provider of such services, however, submits a proposal, either as a proponent or as a representative, it will be subject to the one-proposal limit and will not be permitted to submit more than one proposal to the same company for the same meeting.
Resubmission Thresholds
The SEC also revised the levels of shareholder support a proposal must receive to be eligible for resubmission for inclusion in the same company's proxy statement for future shareholder meetings. The SEC replaced the existing thresholds of 3%, 6%, and 10% for matters previously voted on once, twice, or three or more times in the last five years, respectively, with thresholds of 5%, 15%, and 25%. For example, a proposal now needs to achieve the support of at least 5% of the voting shareholders in its first submission in order to be eligible for resubmission in the following three years. Proposals submitted two and three times in the prior five years would need to achieve 15% and 25% support, respectively, in order to be eligible for resubmission. Under the amended rule, a new proposal that is not identical to an earlier proposal but addresses substantially the same subject matter as an earlier proposal that did not receive the applicable support is not eligible for inclusion in the company's proxy materials.
In approving this amendment, the SEC was concerned that the preexisting resubmission thresholds of 3%, 6%, and 10% allowed proposals that did not receive widespread support from shareholders to nevertheless be included in proxy statements year after year with little chance of being approved. The new thresholds were designed to serve as better indicators of a proposal's potential for greater shareholder support in the future.
Representative Statement
In addition to the amendments to certain preexisting eligibility rules described above, the SEC also added a new eligibility requirement that requires shareholders that use a representative to submit their proposal for inclusion in a proxy statement to provide documentation that: (1) identifies the company to which the proposal is directed; (2) identifies the annual or special meeting for which the proposal is submitted; (3) identifies the shareholder-proponent and the designated representative; (4) includes the shareholder's statement authorizing the designated representative to submit the proposal or otherwise act on the shareholder's behalf; (5) identifies the specific proposal to be submitted; (6) includes the shareholder's statement supporting the proposal; and (7) is signed and dated by the shareholder.
Practical Considerations
On a go-forward basis, public companies and shareholders should continue to monitor the developments related to the SEC's amendments to the eligibility requirements and the reasons why, and procedure by which, a company can exclude a proposal from its proxy statement. The latest amendments make it easier for companies to exclude shareholder proposals from proxy statements. Therefore, shareholders need to ensure compliance with the new thresholds and procedural requirements when submitting proposals and public companies need to be aware of these new requirements to determine whether a proposal must be included in its proxy materials or may be excluded.
Endnotes
[1] To exclude a shareholder proposal, a company must submit a "no-action" request in writing to the SEC at least 80 days in advance of the date that it proposes to file its definitive proxy statement, detailing its reasons for excluding the proposal.
[2] The SEC did not adopt the proposed "momentum requirement" that would have allowed companies to exclude proposals from a proxy statement that concerns substantially the same subject matter as a proposal previously voted on three or more times in the prior five years if: (i) the most recently voted on proposal received less than 50% of the votes cast, and (ii) support for the proposal declined by 10% or more compared to the immediately preceding shareholder vote on the matter.
Authors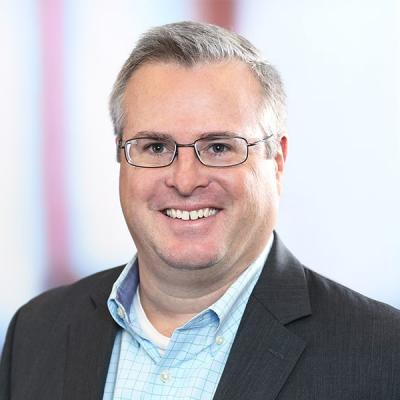 Dan is a corporate and securities attorney whose practice spans the full gamut of corporate law. He has advised clients for over two decades in public and private equity and debt financings, securities law matters, mergers and acquisitions, and strategic advice on a broad range of other corporate matters. He capably counsels public and private companies with offerings, compliance, and securities questions and leads buyers and sellers throughout the transaction process. Dan represents life sciences companies as well as clients in other technology fields, financial services, and professional services firms.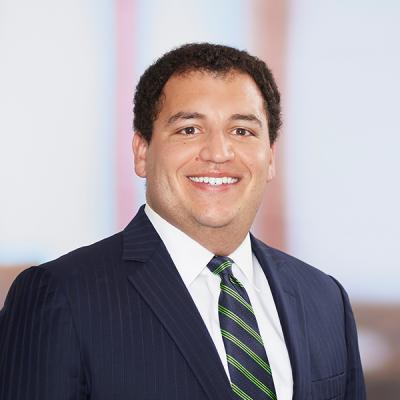 Zachary H. Liebnick is a Mintz Associate whose practice encompasses corporate finance matters, including mergers and acquisitions, venture capital financings, securities transactions, and public offerings. Zachary regularly advises both private and public company clients on general corporate and transactional matters.